*Brandon O'Connell is put under pressure by Billy O'Keeffe. Photograph: Gerard O'Neill
No complaints were voiced by Ballyea manager, Robbie Hogan as his side exited the Munster club championship at the quarter-final stage.
It would have been easy for the Clare title holders' boss to point to the loss of star performer Tony Kelly as a major contributory factor but, as ever, he was honest in his assessment of their performance in their latest outing.
"We have no complaints, we were outclassed in a lot of departments. They're a serious club team. They backed up their eight in a row. They are the favourites for Munster for a reason and they are the second favourites for the All-Ireland. It will take a fair team to stop them", he said shortly after the final whistle at Cusack Park on Sunday.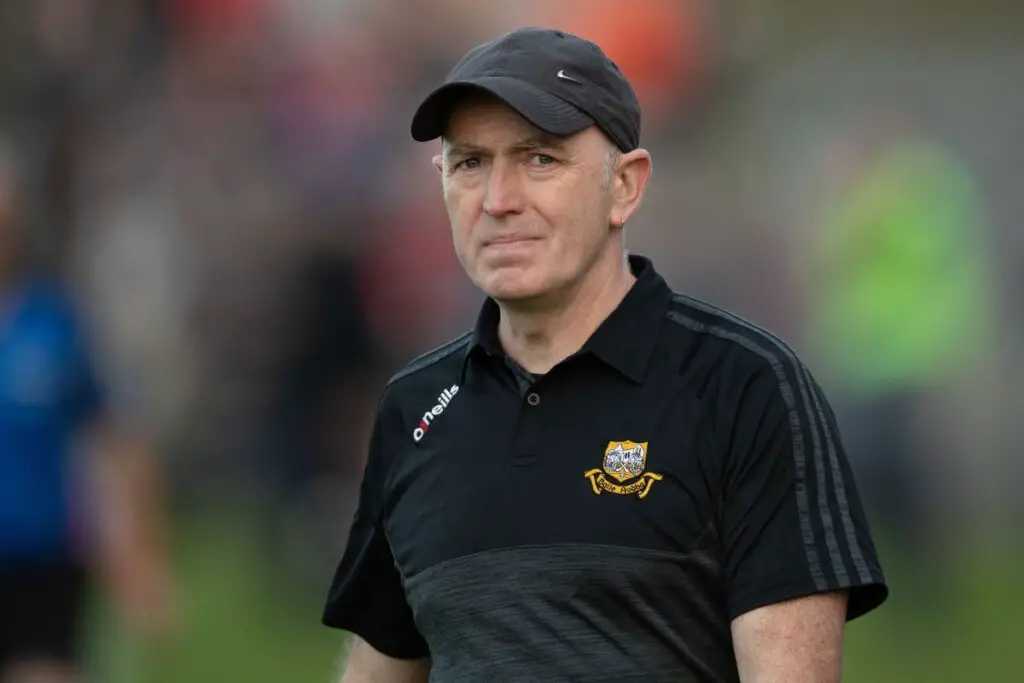 Hogan led the club to their first Clare title back in 2016 and he followed this up when managing them to the Munster title and on to the All-Ireland final where they had to give best to Cuala from Dublin.
Dealt a massive blow six weeks ago when their star man Tony Kelly was ruled out of action for the remainder of the season due to having surgery on his angle, it would have been easy to say that's it for this year. While clearly disappointed to lose Kelly, they focussed on the next challenge and they produced great displays to overcome Newmarket-on-Fergus and Inagh-Kilnamona in the semi-final and final respectively of the Clare SHC.
There is no doubt but that Kelly was a massive loss to Ballyea but such was the Waterford side's dominance on Sunday that it's doubtful if his presence would have changed the result.
"It's been a long year, we are just a couple of days shy of December. With the dual commitment and the inter county involvement, it's been a long season but we are not going to make any complaints. We were beaten on the day by a better team. We have a lot to be pleased with as the year draws to a close. Yes, it deflates a bit t the end of the campaign to go out like this but look, we are fiercely proud of the lads considering all that has happened during the year. We will take the Canon and be happy with it", Hogan concluded.