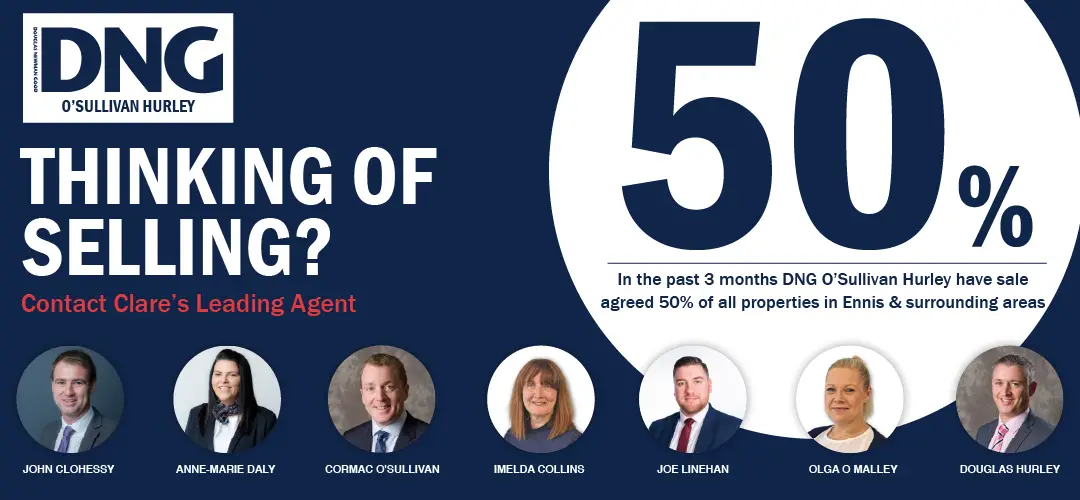 *James Murphy goes to ground. Photograph: Gerard O'Neill
WRITTEN OFF BY ALMOST EVERYONE ahead of their Munster final showing, Ballyea will be proud with their display against reigning All-Ireland champions, Ballygunner.
Seventeen points separated Ballygunner and Ballyea in the 2021 Munster club quarter-final. The gap was reduced to nine points for a finish in Saturday's final but the largest distance between the sides was four points until the final quarter when a remarkable Ballygunner finish blew Ballyea away.
Reflecting on the occasion in FBD Semple Stadium, Ballyea boss Robbie Hogan observed, "It was a proper game of hurling, the game was a reflection of the occasion, we're disappointed and gutted, we didn't come up here to make up the numbers, we game here to put in a performance and to win. Ballygunner are a force of nature in Munster".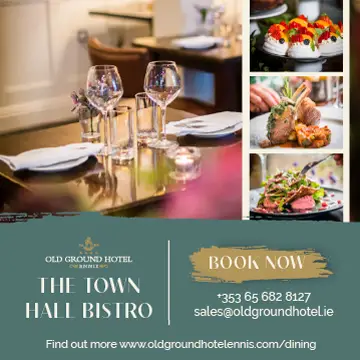 Hogan and his management team of Raymond O'Connor, Diarmuid O'Sullivan, Jude Quinlivan, Alan Duggan and Adrian O'Brien had the unusual scenario of Ballyea being underdogs for the provincial decider. "We were wrote off and it was a great way to come into a game, we tried hard and kept going for as long as we could, they are a real quality team, they are All-Ireland champions and it will take a good team to stop them".
Surprising the vast majority of neutrals was how far Ballyea were pushing the Waterford side. They took the lead at the beginning of the game but fought their way back to hold a 0-07 0-06 advantage on eighteen minutes before a devastating response of 1-02 in four minutes made it 1-11 0-11 at half-time.
Catching their breath in the dressing room down the Jimmy Doyle side of Semple Stadium, the message from Hogan as always was not complicated. "It was about the next couple of scores, we came out and nailed the first two points but they can just hit you on the counter-attack. We were very calm at half time compared to a reverse of last year when they were well ahead of us, we tried our best and when you come up against a better team you just tip your hat to them and we wish them well".
They did their utmost to curb Ballygunner but it wasn't enough with a powerful final quarter seeing them outscore Ballyea 0-07 0-02. "It will take a good team to beat them but there are good teams left in it, they are a force of nature within Munster," Robbie believed.
Ballygunner's approach in stopping Ballyea from building momentum was crucial to the final outcome, he felt. "We were never let build our play, we were just pulled down and look that's the game, they are the rules, it's frustrating to watch when you can't get a bit of momentum and a bit of forward play but you just have to roll with it".
"We won back to back county titles, it's a hard feat to do in Clare of all counties but we'll reassess now, Christmas is nearly on us so we'll take a few weeks and see what happens after that," the three-time Clare SHC winning manager concluded.