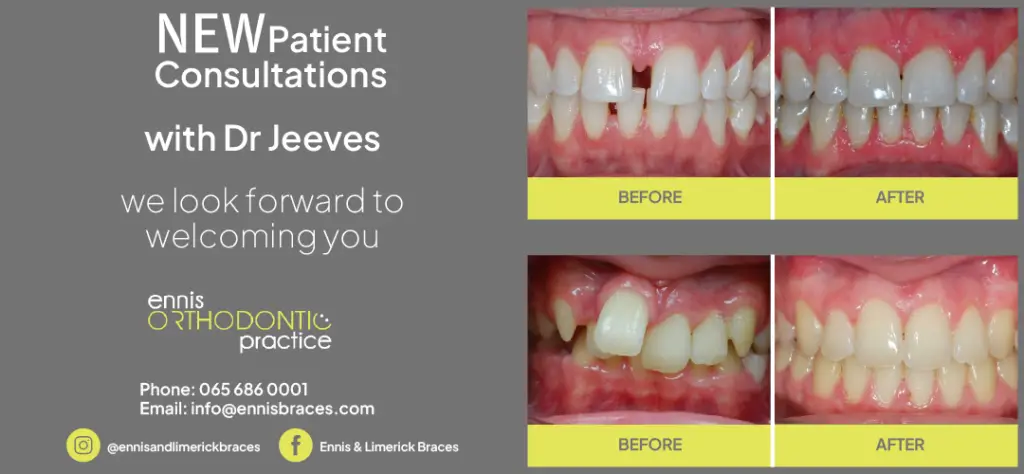 *Robbie Hogan and Jack Browne. Photograph: Gerard O'Neill
BALLYEA senior hurling manager, Robbie Hogan has underlined how his side's focus during the current conditions are purely on "the simple things".
Robbie has managed Ballyea to a second provincial final appearance after they edged out St Finbarr's of Cork on Sunday by the smallest of margins.
Though they have won the last two county finals by a point, it doesn't get any easier for Hogan's heart watching from the sidelines. "It's harder they seem to getting, one point, two points, so long as you get one score ahead at the final whistle that's all the matters, we're delighted to get the result in the end. A one point win is as good as twenty at times, whatever it takes and whatever means necessary to get the score if you've to punch it or kick it or do whatever to just get it over the line".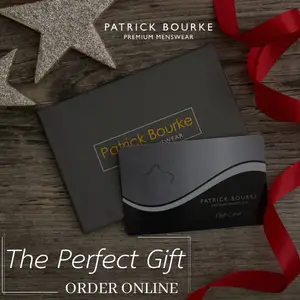 Their focus has been on executing the basics to a high standard during the club campaign with the soft underfoot conditions. "It's winter hurling, it's the simple things that will win a hurling games this time of year, it's two hands on the hurley, doing the basics right and we're delighted to get over the line, the boys are experienced at this stage, they showed great composure at the end, there was no madness".
For Brandon O'Connell to hit the match-winning score was an unlikely scenario, he acknowledged. "He was looking around for someone to pass to and I think we were looking for him to pass it to as well! In fairness to Brando he has been playing great and has been added into Brian Lohan's set up this year, we're delighted to get over the line".
Once again, Tony Kelly helped to give the Ballyea faithful something worth applauding, finishing off the semi-final as their top scorer. "I think Tony got two scores from near the sideline, typical off the left on the run and it engages the crowd and lifts everyone, two massive scores from a great lad".
Hogan admitted he thought the tie would end up going to extra time when Ben Cunningham stepped up to take a sixty five in additional time. "The way Cunningham was shooting them I definitely we thought it would be extra time. In fairness to the man, it's a tough place to be, you'd have sympathy for him and the Barrs brought a massive contest, sometimes the extra man I don't know if it can be a help or a hindrance at times".
Awarding the 65 drew much criticism from the Ballyea defence. "Judging from the boys reaction they seemed to think it was wide, you just go with the referee because he is the one making the decisions at the end of the day, there was a bit of a breeze that he was striking into it".
He believed there was more in Ballyea than what they showed on Sunday. "They were like two teams afraid of losing the game really, it was tense, dark and dreary like the day itself but it was an arm wrestle in the end".
With nine minutes on the clock, they benefitted when Conor Cahalane was shown a straight red card. "I didn't see it but Jack Browne doesn't go down unless there's something wrong, the same as the 65 at the end we don't blow the whistle that's the officials who made the call and it's tough on young Cahalane".
"In the purists eyes the final was on in the Gaelic Grounds between Ballygunner and Na Piarsaigh but we'll turn up and look to give a good account of ourselves, we've a tough one ahead," he concluded.
St Finbarr's boss, Ger Cunningham was downbeat with the result but proud of his side's effort. "When you lose a match, it is obviously very disappointing. We came up to Ennis to get to the Munster club final, that was our aim. We wanted to build on what we have done all through the year. But, in the circumstances of the way the game went, to play with 14 men for 50 minutes, the lads showed massive character and massive pride for 50 minutes. I am so proud of them in the performance they gave".
Former Cork netminder Cunningham felt Michael Kennedy's decision to dismiss Cahalane was harsh. "I thought the sending-off was harsh. He meant to throw the hurley away, it wasn't intentional in any shape or form that he was going to throw it at the player's throat. It looked dangerous, but it wasn't. It was a yellow card. The lads galvanised. Conor has been massive for us all year. He is our vice-captain and one of our most influential players. There is not a dirty stroke in Conor. He plays it hard, he plays it tough. He has been magnificent all year. Losing him was a blow. In fairness to the lads, they responded for him as well as everything else. We dug in there and we took the game to them. Nearly got there. We had opportunities. We got some great scores. We took the game to them. We pushed on, we had some great opportunities. We missed a couple, as well.
"There was some heroic defending. Look at the performance of Jamie Burns on Tony Kelly, which was unbelievable for the performance that he gave. I am just so proud of every single one of them, today and all year. They have given magnificent commitment to the Barrs. You could see there the ovation the supporters gave them afterwards. What they have done for the Barrs this year has been fantastic," Cunningham stated.
A lack of goal chances to test Barry Coote proved costly, he felt. "We didn't really create that many goal chances at all because of the situation and them having a deep-lying centre-back. Them having that extra man meant it was going to be very difficult to work it in there. We got goals all year. We didn't threaten too many today. That was down to the circumstances of the way the game played out".