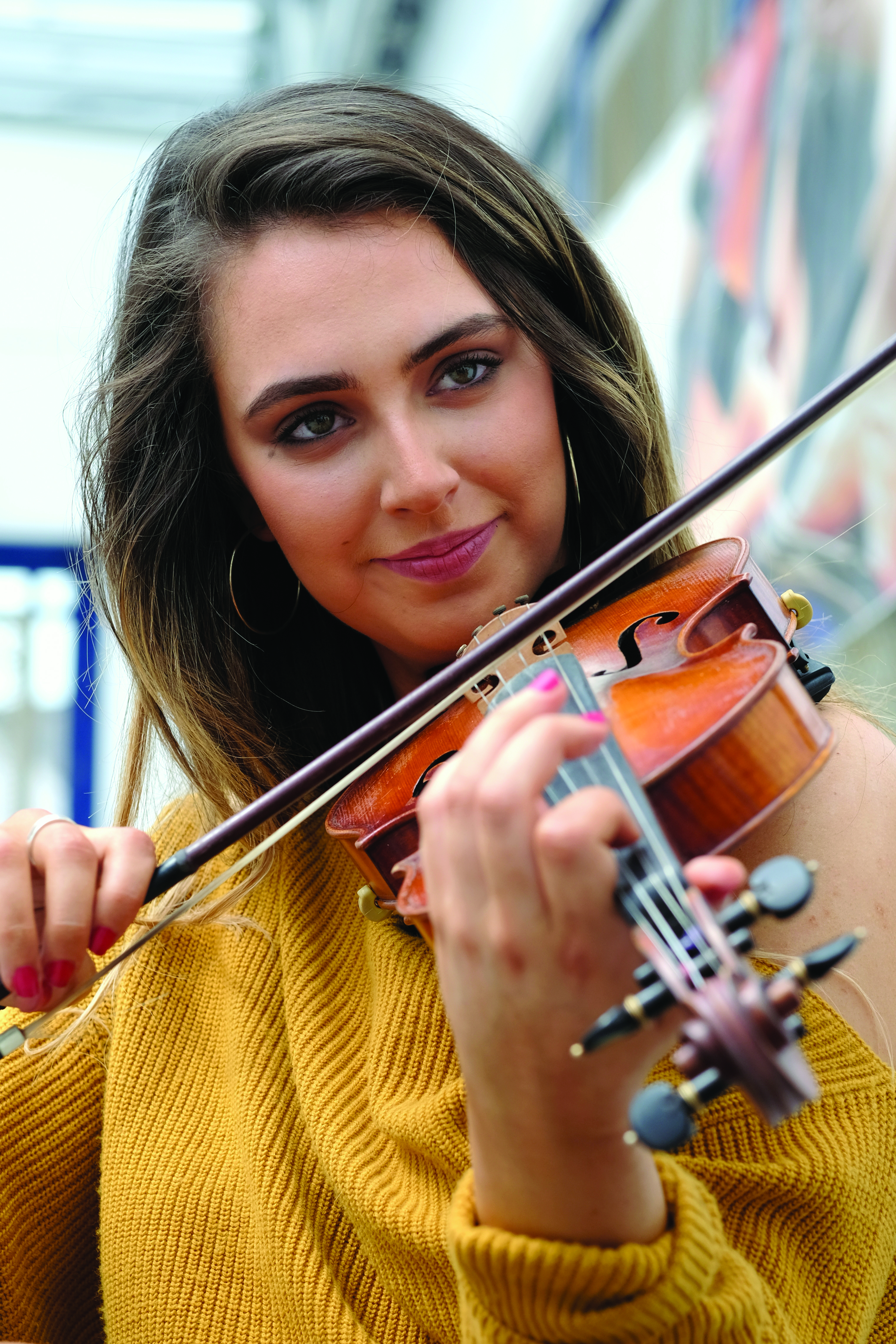 It's back to the future this year for Fleadh Nua as the festival honours legends of the tradition while showcasing some of the best up and coming young musical talent.
Since its beginnings in Ennis in 1974, the Comhaltas festival of traditional music and culture has always highlighted the important role of younger musicians in the world of Irish music. A concert dedicated to young musicians called 'Aos Óg' was organised and soon became a highlight of the Fleadh, becoming a firm favourite of the festival goers.
This year, a special event will honour those who have participated in the concert series over the years. 'Aos Óg – A Retrospective' at Glor on Friday 24th of May will feature, among others, Padraig Rynne, Siobhan Peoples, Clive Earley and the Naomh Eoin Céilí Band along with all the best of emerging young traditional music talent from Clare and around the country.
Glór is also the venue for a unique event celebrating three legends of Clare traditional music, Peter O'Loughlin, Paddy Canny and Paddy Murphy. 'Friends of Note' a tribute concert, marks the launch of a new album of the same name which features archive recordings of the three musicians recently discovered in the Comhaltas Archives. They are accompanied on the album by another legend of the Clare tradition, Geraldine Cotter, herself a young musician at the time of the recordings.
The concert will see friends and family take to the stage along with special guests Ronan Browne, Eileen O'Brien, Geraldine Cotter, Eamon Cotter, Maeve Donnelly and Nicky and Anne McCauliffe. 'Friends of Note' the album will be launched at Glór on Sunday 26th of May at 6pm followed by the concert at 8pm.
Fast becoming famous for their own legendary performances, Ennis natives 'Socks In The Frying Pan' take to the stage at Glór on Saturday 25 of May for what promises to be a great hometown gig.
Other events not to be missed at Fleadh Nua 2019 include 'Music From The Mists' with Caitríona Ní Cheannabháin at Cois na hAbhna on Wednesday 22nd of May, 'The Riches of Clare' a series of free lunchtime concerts at The Sanctuary, Queens Hotel, Cupán Ceoil, daily Cafe music sessions around the town, Fionn Seisiún Workshops with Frank Custy at the Holy Family Hall, Ciorcal Comhrá sessions to brush up on your Gaeilge, Piping Heaven, Piping Hell with Blackie O'Connell and friends, Sean Nós Dancing Competitions at Cois na hAbhna, 'Last Night as I lay Dreaming' a film about Robbie McMahon of Spancilhill and 'Cas Amhrán', a nostalgic journey through the songs of your childhood with Emer Ni Flatharta.
Full details of all events including booking can be found at www.fleadhnua.com or follow the festival on facebook.