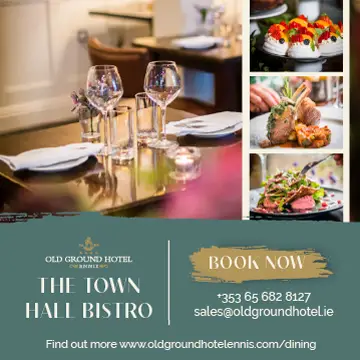 *Stephen Jordan impressed for Avenue Utd. Photograph: Natasha Barton
COMPREHENSIVE wins were recorded by Avenue Utd and Shannon Town while champions Newmarket Celtic began the defence of their Premier Division title with a home victory as did Lifford FC.
With six points on the board, Avenue Utd hold top spot in the Maloney Garden Machinery Premier Division.
First outings proved to be successful for Shannon Town Utd, Lifford FC and Newmarket Celtic as action in the local soccer scene ratchets up for the coming campaign.
Two from two for Avenue
Avenue Utd 9
Kilrush Rangers 0
Venue: Roslevan
Unable to hit the net in the opening half hour, Avenue Utd struck for six in the remaining sixty minutes to record their second win over Kilrush Rangers this season.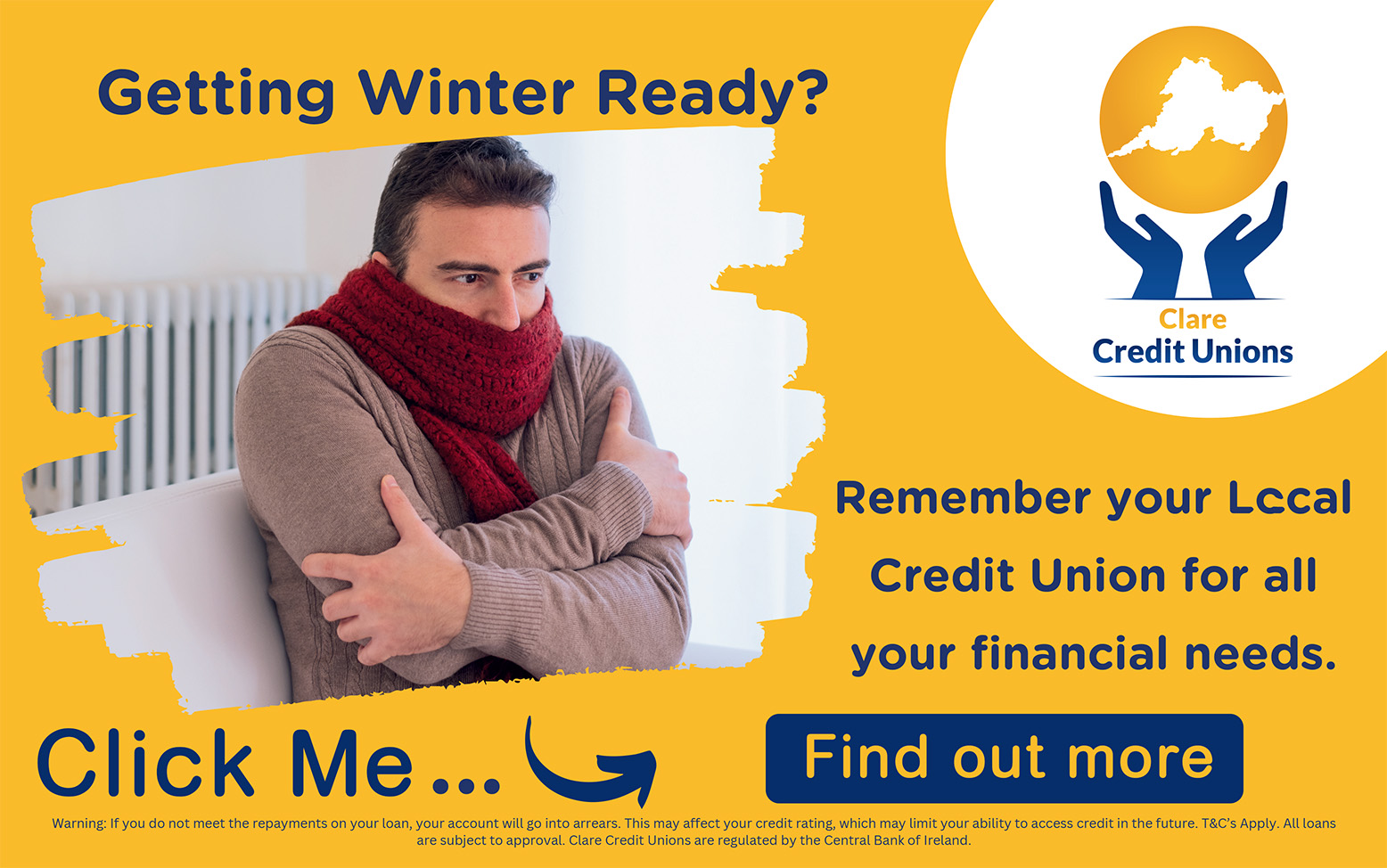 Avenue Utd already proved too strong for the West Clare outfit in the Hugh Kelly Cup and put successive Premier Division wins together with a 9-0 win on Sunday morning.
Without question, Kilrush would have been delighted with their opening thirty minutes, although they let their opponents have eight decent goal chances in this half hour, they themselves were playing alright and crucially not behind.
However it was a case of waiting so long for a bus that two arrived in close succession. Kilrush gave away a lazy free which was taken by Jamie Roche just inside his halfway line and it was superbly met with a volley by Nnabuike Nneji off his left foot and ended up in the back of the net with thirty two minutes on the clock.
Trevor Clancy was again picking the ball out of the net on the next attack. Filip Rzymek was hard done by not to win a free for Kilrush Rangers but Avenue played to the whistle and had their second goal through Eoghan Thynne who struck the ball to the roof of the net, they carried this two goal advantage to the break.
Opting to head into the dressing room at half-time, Kilrush didn't re-emerge as the same force while the couple of minutes that Avenue had to wait on the field for the game to restart did them no harm.
Captain Ronan Kerin had their third goal on forty seven minutes with Thynne providing the assist.
He may have hit the side netting with his first effort of the game but Gary Roche made no mistake with his first chance of the second half, Mossy Hehir played an excellent ball across the goal which was gladly finished home by Roche on fifty minutes.
Substitute Vincent Onouha scored with his first touch when he managed to get a touch to a Stephen Jordan cross.
Jordan was the provider for Avenue's sixth goal with Conor Hehir also involved as Roche hit the target once again.
Roche's hat-trick almost arrived on eight five minutes but he was denied by the post, the subsequent rebound dispatched to the net by Onouha, the substitute added another moments later while Gary Roche finally had his hat-trick on ninety minutes.
That Kilrush players were encouraging referee Julian Sandford to blow the final whistle was a clear sign of their lack of focus in the second half. They rolled over and allowed Avenue to take control which a team of their ability will gladly do. All is not lost for the West Clare side given it is so early in the season but for them to progress on last year's battle for relegation, they will need to discuss some hard home truths as a collective.
Avenue didn't set the world alight but they didn't have to. Collecting another three points was the objective but they received a big lift with the return to action of Conor Mullen following a six month lay-off with a knee injury. Stephen Jordan was their best player on the day with Nnabuike Nneji also dominating in the middle of the park.
Avenue Utd: Luke Woodrow; Cullen McCabe, Dylan Casey, Conor Hehir; Nnabuike Nneji, Stephen Jordan, Mossy Hehir, Ronan Kerin, Gary Roche
Subs: Mikey Dinan for Thynne (53), Vincent Onouha for M Hehir (56), Conor Mullen for Nneji (62), Ben McDonagh for Kerin (62),
Kilrush Rangers: Trevor Clancy; Tomasz Zajas, Kirill Antonov, Norbert Knucki, James DeLoughrey; Luke Talty; Jamie Griffin, Dean Neary, Jack Cleary; Filip Rzymek, Chigbo Godwin.
Subs: Robbie Byrnes for Talty (55), Karl Murphy for Cleary (61), Thomas Clair for Godwin (81).
Referee: Julian Sandford
Shannon Town power past Kilkishen
Shannon Town 7
Kilkishen Celtic 0
Venue: Lynch Park, Shannon
Shannon Town gave Kilkishen Celtic a welcome to life in the top tier when they proved much too strong for the East Clare outfit on Sunday morning.
With twenty five minutes on the clock, Shannon Town had two goals on the board and they were far superior than their opponents.
For Kilkishen Celtic following their draw with Kilrush Rangers the first day out, this was a more realistic taste of what the standard is in the Premier Division and it is an experience they can only learn from.
Kieran Hackett, Charlie Morrison and Jack Ryan all netted twice while the scoring was complete when Enda Murphy put the ball in his own net.
Shannon Town Utd: Gary Cusack; Cody Waller, Steven Carroll, Darragh Callinan, Brian Monaghan; Colin Curran, Charlie Morrison, Cian Johnston, Kai Khetan, Kieran Hackett, Jack Ryan.
Subs: James Fahy for S Carroll (55), Eoghan Gough for Waller (55), Aidan O'Donnell for Monaghan (70), Jamie Doyle for Morrison (70).
Kilkishen Celtic: Paul Tuohy; Cormac Murphy, Denis Murphy, Shane McInerney, Noel Nash; Enda Murphy, Aidan Fawl, Paul Murphy, Cian Moloney, Conor Henry, Alan McInerney.
Subs: Fionn Hickey for A McInerney (HT), Sean Cotter for S McInerney (57), Macauley Murtagh for P Murphy (60), Stephen Donnellan for Nash (77).
Referee: Michael Rock
Champions start on a high
Newmarket Celtic 3
Tulla Utd 1
Venue: McDonagh Memorial Park, Newmarket-on-Fergus
In their first league game of the new season, champions Newmarket Celtic collected the full three points on offer when accounting for Tulla Utd on Sunday morning.
Paddy Purcell's side were not at full strength but they didn't have to be to overcome last year's Clare Cup semi-finalists. Midfielder Jack McSweeney scored their goal.
Aaron Rudd opened the scoring for Newmarket Celtic while Evan Kelly who is making the step up from the club's B team added their second. The experienced David McCarthy raided for Celtic's third goal when introduced as a substitute from the bench.
For Tulla Utd, they will be satisfied with their showing and the mood is even more optimistic with the fact that all of their starting eleven were aged twenty and under.
Newmarket Celtic: Shane Cusack; Cael Gaffney, Ethan Fitzgerald, Eoin Kelly, Billy McNamara; Jack Kelly, Ronan McCormack, Aaron Rudd, Eoin Hayes, Tadhg Noonan, Evan Kelly.
Subs: David O'Grady, Cian Foley, David McCarthy, Kevin Harnett, Nathan Boaventura
Tulla Utd: Simon Kilker, Fiachra Hale, Adam MacNamara, Diarmuid Molloy, Dara Ryan, Jack McSweeney, Eanna Culloo, Jashar Aliu, Emmet Lynch, Eoin Hassett, James Wallace.
Subs: Darragh Murphy for Aliu, Dan Withycombe for Wallace, Fionn Ryan for Hale, Denis Whelan for McSweeney. Craig McNamara, Neil Callaghan, Glen McNamara.
Lift off for Lifford
Lifford FC 5
Coole FC 1
Venue: Steele Rock Park, Ennis
Leading 2-1 at half time, Lifford FC upped the gears in the second half to pick up three points in their first Premier Division game of the season.
Adrian Walsh's side who were defeated in last year's Clare Cup final are dealing with the loss of key players to other clubs and the retirement of experienced heads will be pleased to have started on a winning note given that transition will be the focus for the first month as they go about building a new side.
Bright starts are becoming central to the club's recent campaigns as they memorably overturned Avenue Utd in the first game of last season, a result that ultimately proved significantly in their fellow Ennis rivals losing the title to Newmarket Celtic.
On this occasion, they had Zac Guilfoyle, Eddie Prunty, Finn Woods, Clinton Bempah and defender Emmanuel Itebi to thank for the goals in overcoming Coole FC.
Lifford FC: John Allan, Josh Ryan, Emmanuel Itebi, John Maher, Johnson Munkum, Harry Griffin, Clinton Bempah, Fiachra Roche, Eddie Prunty, Finn Woods, Zac Guilfoyle