Employees at the Shannon site of the Avara Pharma Group say they have been treated "with contempt and disregard".
Earlier this year, the High Court placed Avara Pharma Group in provisional liquidation upon hearing it was insolvent with debts of €9.5m a year and as such was unable to pay its employees. Purchased from UCB Manufacturing in 2016, the company broke even in two years but has been loss making since last year.
Avara Pharma Group operates a 2,000 square metre facility in the Shannon Industrial Estate manufacturing active drug ingredients, in particular for use in the treatment of Parkinson's disease, for pharmaceutical companies.
Members of their workforce have since spoken out and have launched an online petition to secure a fair redundancy deal. Of the 115 workers, they said "many of whom have young families or have dedicated most of their working lives to this site, face the prospect of being made redundant next week. This follows on from a haphazard consultation period and no clear communication regarding their rights or entitlements".
Workers were critical of the liquidators involved in the process. "The previously recommended redundancy payment which would have enabled these now vulnerable workers to pay their bills and provide for their families are not being honoured by the liquidators. Workers on this site have already had money taken out of their pockets as a result of the liquidation process".
"This is just another example of a large multinational coming to our shores and treating the Irish worker and the Irish state with contempt and disregard".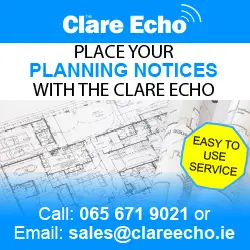 SIPTU Sector Organiser, Alan O'Leary told The Clare Echo on Wednesday that they were meeting with the liquidators "to agree a viable business plan that can save the jobs at the plant". He added, "This is a very difficult situation for the workers in Avara. The union is working very closely with the court appointed liquidators' in order to protect our members' jobs. We have also spoken, today, to Minister of State at the Department of Trade, Employment and Business, Pat Breen, outlining the concerns of our members concerns regarding the future of the plant and the need for a viable business plan."
Conleth O'Sullivan of Sixmilebridge warned, "Many employees like myself have given long service and deserve to be treated with respect. The site is potentially dangerous if skilled workers do not make it safe before losing our jobs".
Green Party councillor, Roisin Garvey felt staff at the Shannon plant had mistreated. "I met some of the amazing workers from this company and to say they've been mistreated would be a massive understatement. 34% of them have been working there more than 15 years, half of them have been working there more than 10 years and they are all getting nothing but the statutory 2 weeks per year of service as a revolting redundancy package. There is also huge safety concerns about the lack of a proper plan for the decommissioning of the site as all the workers have been told to leave the site for good on the 14th of August even though they are really the only people with the expertise knowledge on how to decommission the site safely. They have thousands of tonnes of chemicals and explosives on site, there are homes and a runway 50 meters from the plant".