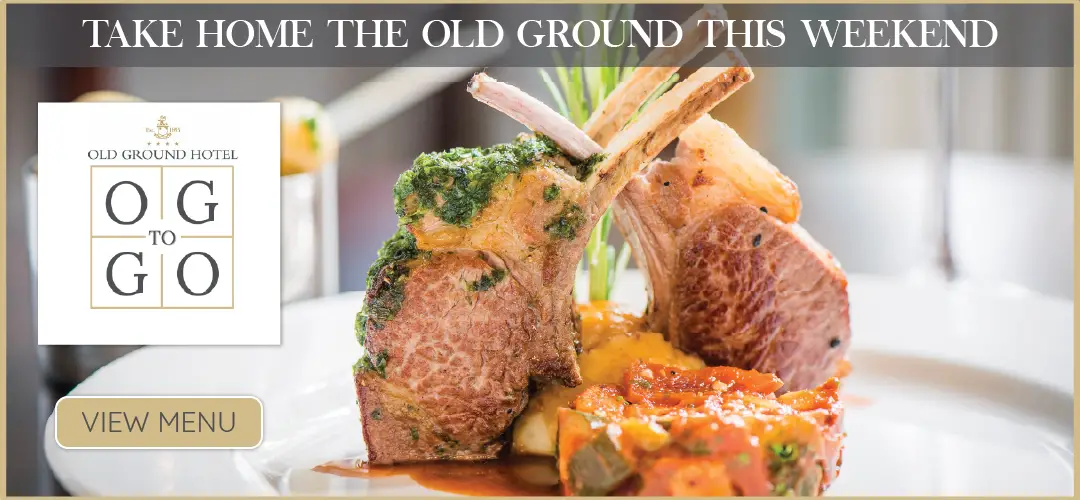 *Cllr Pat Daly and Cllr Johnny Flynn with residents at the Turnpike last Friday. Photo by Martin Connolly
Turnpike business owners and residents have been reassured a draft proposal which would see the renovation of a green area at Gallows Hill into parking spaces and the introduction of 46 bollards will not happen.
Fourteen people gathered in the public gallery for Tuesday's meeting of the Ennis Municipal District, the majority of these individuals were residents in Turnpike. Fianna Fáil's Pat Daly who lives in Gallows Hill admitted "there was a bit of worry" among people living in the area, he stated "there is no point rooting up the green area and all councillors I've spoken to are in support of this". Daly referred to a disabled individual who has extreme difficulty accessing his house due to the illegal parking of cars outside his home.
"It is a shame that unfortunately the residents and business people got such a fright about something they thought was a done deal. We as local representatives have to listen to people on the ground and their concerns have been listened to over the weekend and discussed in great detail this morning. We support the local people and there is an opportunity for the County Council to look at the other options for the businesses, from what we spoke about this morning the communication will be there between the Council and businesses. I hope it will give residents peace of mind and businesses their chance to voice their concerns," Cllr Ann Norton remarked.
RTÉ's latest episode of The Irish Revolution aired on Monday night, Cllr Johnny Flynn referred to the documentary series and highlighted the role the Turnpike played. "We saw this again at the weekend, I was contacted by residents and businesses with the potential of the introduction of 40 bollards, yellow lines and loss of green space. The businesses were hugely concerned with loss of businesses and jobs. We can see from number of people in public gallery that people are engaging more with local democracy. Before the meeting I handed in a petition with 500 signatures".
Another petition with 413 signatures was compiled by Cllr Mary Howard. "There is a little string of businesses which are very important to keeping the area alive and vibrant". The Fine Gael councillor added, "You have a constant flow of traffic, you don't have jams like other parts of town, the ribbon of business is hugely important to the area. Green spaces are very precious especially in a town centre, I wouldn't be in a position to support a car park going in there".

Cllr James Breen reiterated that he initially brought the motion forward "in the interests of health and safety". He felt if a meeting took place with Council engineers and residents when sought, there would be no frustration. "Since I raised this, Mr O'Dea has said he will meet residents and councillors at any time to discuss, Mr Conway came in after him and said the same thing, if that was done there would be no need for anyone to be in the public gallery today. I want to see the businesses of Gallows Hill flourish not perish, we have too many businesses in this town closing down. We want people to use the footpath without any interference, that was what I wanted when I first raised it months ago. I'm confident and happy the matter will be sorted out and health and safety will be protected," the former TD said.
"I would like to concur with what has been said. It is a problematic area with regard to illegal parking and safety. All I can say is don't worry it is not going to happen," Mayor of Ennis, Cllr Clare Colleran Molloy assured residents.
Council Director, Carmel Kirby outlined, "We're in the business of ensuring the businesses in this community are sustainable. We also have to make sure citizens using footpaths are safe". She continued, "We're trying to come up with a solution that will meet everyone's needs. We were asked to come up with a proposal and only that, unfortunately people took it as a fait accompli".
Acting senior executive engineer, Barry Conway confirmed a meeting would take place between the disabled resident mentioned by Cllr Pat Daly and with business owners in the Turnpike.