Front row (l-r): Cllr Mary Howard; Cllr John Crowe, Chair of Clare Joint Policing Committee (JPC); and Charlie O'Meara, Chair of the Clare branch of the Vintners' Federation of Ireland; with members of the Clare Garda Division, members of Clare JPC and Clare County Council staff. Photograph: Eamon Ward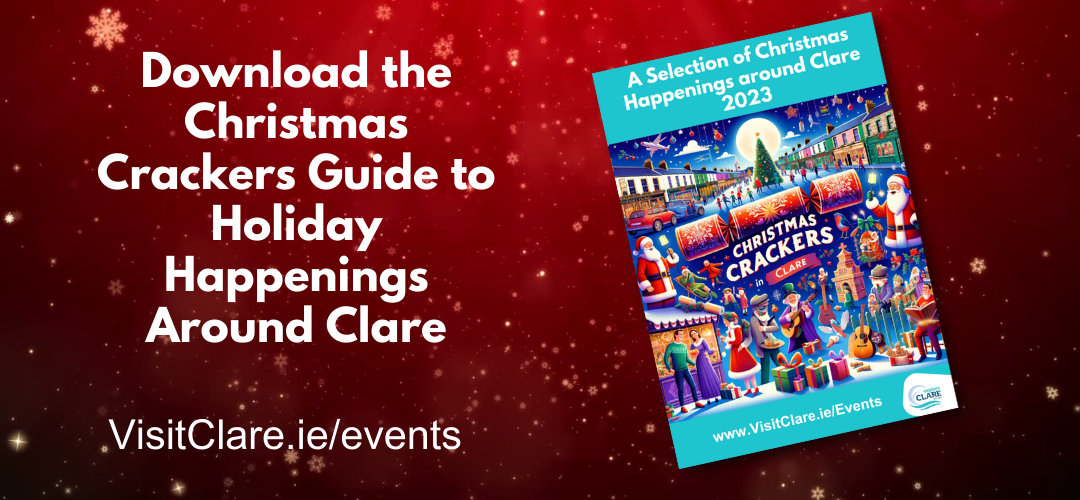 A CODE-WORD CAMPAIGN AIMED at making people feel safer in hospitality settings across the county has been revived.
First piloted in Ennis in 2018, the Ask For Angela campaign has been revised with bar, restaurant, café and hotel owners in Clare invited to help the county become a safer destination by committing to the campaign.
Clare's Joint Policing Committee (JPC) has teamed up with the Clare branch of the Vintners' Federation of Ireland (VFI) and Ennis Chamber to support the roll-out of the campaign, which encourages people who find themselves in an uncomfortable situation while socialising to 'Ask For Angela' at the bar or service counter. The phrase alerts staff that something is amiss and they can proceed to safely diffuse the situation. Participating businesses and venues will display signage in discreet locations to indicate they are taking part in the programme.
An Garda Síochána work closely with local businesses, Clare County Council and Ennis Chamber on the Purple Flag initiative, to ensure that anyone socialising in Ennis has a fun and safe experience. However, in some cases, people may feel at risk and isolated or afraid to seek help. The Ask for Angela initiative gives patrons at participating venues a simple way to seek assistance if they feel at all at risk.
Lucas' Bar on Parnell St hosted a training event for staff in the hospitality sector in the past fortnight.
Speaking at this month's meeting of the Clare JPC, Age Friendly Officer Karen Fennessy outlined, "It was felt that due to COVID and changing staff in pubs and hospitality, we felt it was timely to revise this campaign and revamp it. It's a campaign aimed at people who feel they are in an uncomfortable situation when out socialising, it could be a date going wrong, if they feel uncomfortable they ask a member of staff for Angela".
Chair of the JPC, Cllr John Crowe (FG) stated, "We are leading the way in promoting Clare as a safe place to socialise". Chair of the Clare branch of the Vintners' Federation of Ireland, Charlie O'Meara said, "In conjunction with the Ennis Purple Flag initiative, we are helping to make the night-time economy safer for everyone".
Superintendent, John Galvin who is based in Ennis commented, "We know from experience that on a night out, people can find themselves in very uncomfortable and threatening situations and need the support of others. This is particularly true when they are in unfamiliar surroundings or separated from their friends. To have hospitality staff who are aware of the Ask for Angela initiative provides that support and comfort and will undoubtedly ensure they remain safe when faced with these challenges".
Cllr Mary Howard (FG) who was Chair of the JPC when the initiative initially began flagged that as a result Ennis is viewed as a safe place to go on a blind date. "Several incidents" have been prevented as a result people asking for Angela already, she said. "I was on a website and it said Ennis was a safe place to go on a blind date. This is incredibly important. In some towns it didn't work because it hadn't buy in, we have the Council, the Vintners and An Garda Síochána".
Messaging on the posters promoting the campaign was "very busy" according to Cllr Ian Lynch (IND). He praised the "super initiative" and stressed, "it's male and female, it's very much felt that it's a female issue but we have to remember everyone in the LGBTQ+ community". Cllr Howard responded, "it's placed on the back of the toilet so they get time to read it and it is for males and females".
Clare TD, Violet-Anne Wynne said she was "hugely supportive" of the initiative and encouraged the local authority to share the new poster online.