WHAT are Bank Holidays made for other than wining and dining with family and friends?
And where better to do it than in one of Co Clare's utterly divine famous fresh seafood restaurants?
Gather your shipmates and set sail for Aoibhin's top five Clare based seafood restaurants. You will not be disappointed.
Be sure to pick up today's Clare Echo and check out Aoibhin's full Love Clare column.
1. Morrisseys Bar and Restaurant, Doonbeg: This fourth generation family run bar and restaurant is a hidden gem in the heart of Doonbeg. Maintaining the charm of the old bar while adding an outdoor seating deck overlooking the river and charming comfortable dining inside. The Wild Doonbeg Crab claws are a must…when in Rome!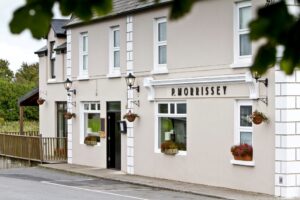 2. Linnane's Lobster Bar, New Quay: Built over 300 years as a traditional thatched cottage with a small pub and post office, Linnane's Bar in New Quay, overlooking Galway Way boasts some of the county's most stunning views. The name will give away its signature dish, the Fresh Lobster…but the rest of its seafood offering is exquisitely fresh and delicious too.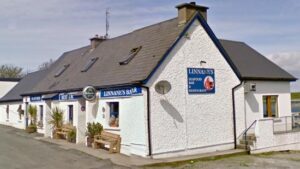 3. Vaughan's Anchor Inn, Liscannor: Vaughan's in Liscannor is located along the main tourist route from Lahinch to Doolin in the little village of Liscannor but has long been established as a destination location for it's seafood reputation. Head Chef, Denis Vaughan strives for perfection on the plate always and the fresh seafood platter is my personal favourite. Feeling bold? The shared desert platter is unforgettable!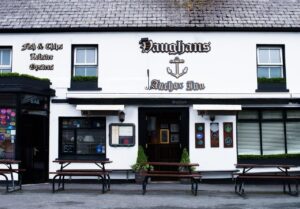 4. Wild Honey Inn, Lisdoonvarna: Wild Honey Inn is owned and run by prominent chef Aidan McGrath and his partner Kate Sweeney and together they have established their restaurant as the ultimate foodie spot, championing Irish produce from the land and sea and executed to perfection. So much so, they are now the only Michelin Star restaurant in the county. The menus are ever changing but you can be sure to sample some of the freshest ingredients presented as art on a plate!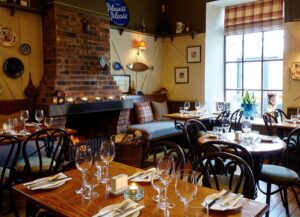 5. Julia's Lobster Truck: For something a bit more casual why not try Julia's Lobster Truck (www.facebook.com/juliaslobstertruck). Based in the Burren, Julia Hemingway offers fresh lobsters caught by fisherman Gerry Sweeney in New Quay, while her mussels and oysters are supplied by The Redbank Food Company topped off deliciously by her petite brioche buns slathered in hot molten butter.