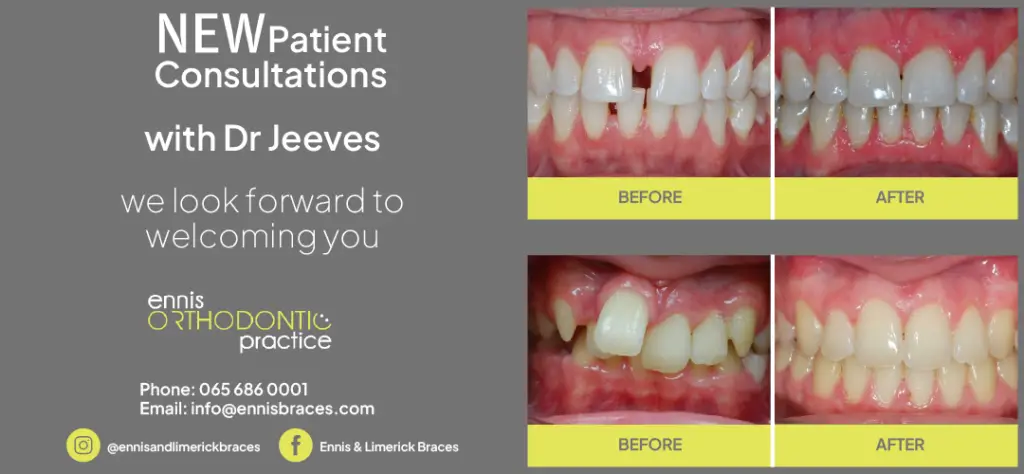 It has been an extremely exciting week in Clare knowing the Irish Open is coming to Lahinch next year and we will get an opportunity to showcase the beauty of the county and it's golfing gems.
With this in mind, I asked renowned Clare golfer and expert in this area, PGA Golf Professional Padraig McGrath, to name his top five golf holes in the county and the way he describes them, I'm tempted to invest in a set of clubs myself!
Top 5 Golf Holes in Co Clare:
Woodstock GC – 7th hole Par 4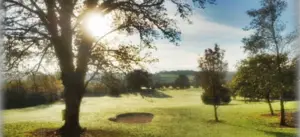 This Par 4 Index 1 is a spectacular tee shot from an elevated tee box with a carry of over 200 yards over water. There is a bailout area to the right however if you want to reach this hole in two shots you must take on the carry. Even after a good tee shot you have anything from 170 yards carry to reach the front of the green. This green is severely sloped front to back with a steep ridge running through the centre of the green. You simply can't relax on this hole until your ball in is the bottom of the cup. It truly is one of the greatest golf holes in Ireland.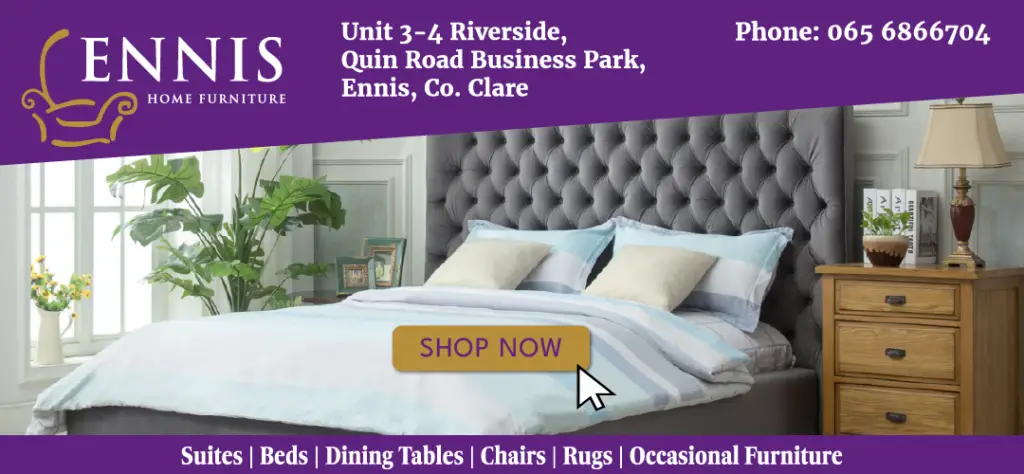 Shannon GC – 17th hole Par 3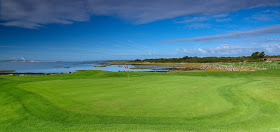 This par 3 at Shannon is situated along the Shannon estuary. There is always a stiff breeze blowing either from the estuary or from the jet engines of a Boeing revving up its engines waiting to take off. The tee shot from the back tee is 224 yards with almost a 200 yard carry to clear the estuary. Into a stiff breeze this is a great test even for the most skilled golfers. This hole has destroyed many a golfers' scorecard over the years. It certainly deserves a place in my top five.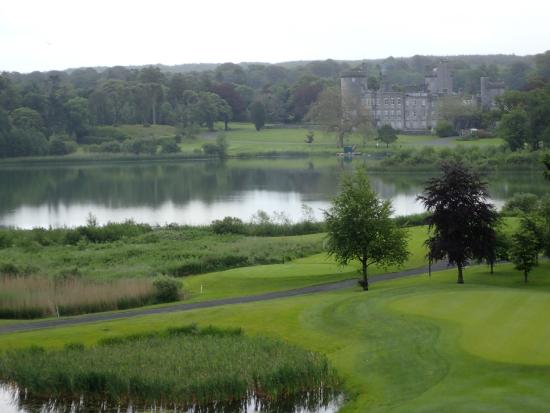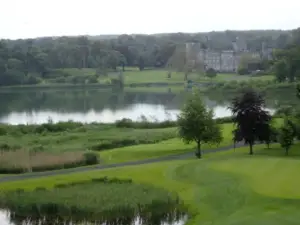 If breath-taking scenery is what your after the 7th hole at Dromoland will leave you speechless regardless how often you step foot on this tee box. I'm a member here since 1990 and the view of the castle beyond the lake from this tee is simply astounding. Once you have taken in the scenery you are looking at a very elevated tee shot with trouble all around the green. To the left you have a lake that cleverly hugs the side of the green and to the right you have a deep bunker that awaits and shot that drifts right. Watch the Irish flag here at the castle for the wind direction and beware just because your playing partner had the wind behind them doesn't mean it will be helping you. The wind here is like Augusta is swirls around Amer Corner.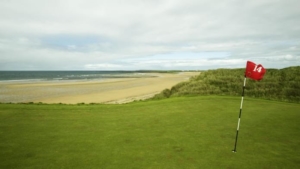 The opening tee shot at Trump Doonbeg is like hitting from an amphitheatre. You are surrounded by the beautiful clubhouse building where you know eyes are watching you closely to see how good or bad a golfer you are. This tee shot is hit from an elevated tee box looking down to a perfectly cut fairway with the Atlantic Ocean roaring from your left. Standing on this tee the scenery is magical and truly has to been seen to be appreciated. Even if you hit a good tee shot here you are still left with a tough decision whether to go for the green in two or not. Beware though if you do decide to take on this green in two hitting it straight is crucial otherwise you will be brutally punished with the long wispy rough protecting this green.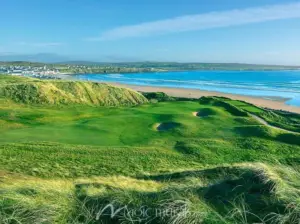 This hole is one of my favourite holes in golf. Your tee shot from the back tee needs to be close to 240 yards, anything longer brings in a deep mine into play where you will surely drop at least one if not two shots. This tee shot sets up perfectly for a golfer who likes to draw the ball. Even after positioning your tee shot, you are left with a second shot anything from 180 yards to an extremely narrow green situated well below the fairway. Words cannot describe the view of this hole for your second shot. The vastness of the roaring Atlantic Ocean sits behind this green with Liscannor Bay to the right. This green has harsh punishing rough to the left and it has two steep pothole bunkers protecting the right side of the green. On top of that, this green is two tiered with plenty of slopes so even if you are lucky to hit this green in two a two putt par is an exceptional score.