LOOKING for love to keep you warm on those long winter nights?
Get the sparks flying with our resident Love Clare columnist Aoibhín Garrihy's top five fun first dates.
Be sure to pick up this week's Clare Echo to read her full column!
1. Aillwee Caves: Almost like a scene from a movie, Aillwee Cave is the perfect way to add a little excitement to a first date. The very unique setting brings a change of scenery from your every day hang out spots and the dark, almost eery ambiance will have you grabbing on to one another from the get go! Top it off with some delicious farmhouse cheese or a visit to the Birds of Prey Centre.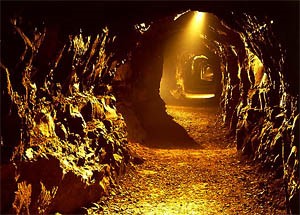 2. Killaloe River Cruises: Is there anything more romantic than a relaxing boat trip? Take a one hour trip with Killaloe River Cruises on the Shannon and Lough Derg and avoid those awkward moments as you listen to the audio guide together and take in the magnificent scenery, wildlife, heritage, legend and folklore. All going well, why not reenact your own Titanic scene at the bow!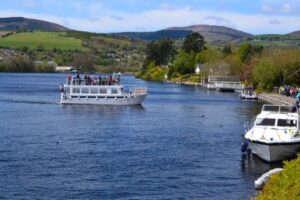 3. Planet Entertainment Centre, Ennis: Bowling is a fun way to spend a first date as it takes the focus away from those initial pleasantries and injects a little light hearted competition. Bowling tends to be a level playing field for most people so the spontaneous fluky strike adds an unforced energy and Planet Entertainment in Ennis is central enough to have a celebratory drink in town on the winner afterwards!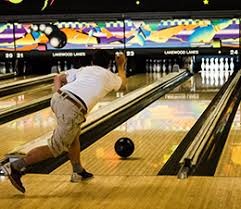 4. Pitch and Putt Doolin: Another fun pastime which does not require past experience or favor one sex over the other, is pitch and putt. A great option for a date in the fresh air. If the 18 hole links course in Doolin doesn't get pulses racing, the stunning sea and cliff views surely will!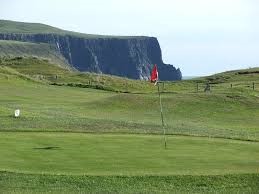 5. Hazel Mountain Chocolate Factory: They say it's an aphrodisiac so why not give yourself a little nudge in the direction of love and visit the Hazel Mountain Chocolate Factory and Cafe. Take a tour and discover the art of artisan chocolate in the heart of the Burren with a delicious tasting session to finish. Yum!