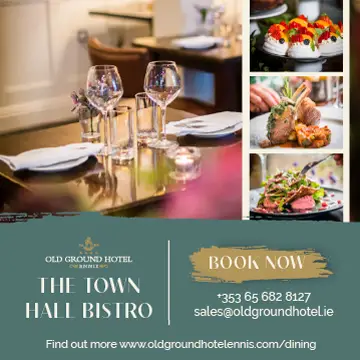 Aoibhíns Top 5 items that took her fancy this week
Speak for Themselves
Let your trainers do the talking with these flirty, French fashion forward beauties! Ooh La La is right! Available in Nozomi, Ennis.
Just Me and My Tee
Joanne Hynes has just dropped part 2 of her collection at Dunnes Stores and I'm swooning. A denim dress that says "I'll do me, you do you" and this Tee is my favourite. Check it out in Dunnes Stores now.
Go Bare
Just in time for summer, Vogue William's has launched a brand new Self Tanning range with three formulas to choose from…Foam, Lotion and Instant and if it's good enough for Vogue…I'm in! Available in Dunnes Stores and selected pharmacies.
Rock Me Momma
Back by popular demand, the Ava pink velvet rocking chair returns to Meadows and Byrne, Bunratty and if it's a nursery accessory or just a feature piece for your living room, this is a firm favourite of mine. €395
Snuggle Up
Is there anything more luxurious than a super soft cashmere and wool throw? This classic 3 colour block check from Foxford is just gorgeous an the perfect gift or treat yo self item! €160 available in Kilkenny Shop now.