While every town and village has its Christmas tipple traditions, we can only focus on one, so why not the capital town, a thriving county capital means a thriving county, here are a few of my personal favourites.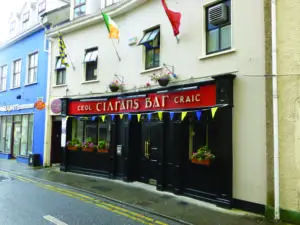 1.  Ciaran's…a firm favourite for so many. It's the warmth of the welcome as much as the hot whiskey that will invite you in. This place is more than a hot spot on county final days, it's a place to visit for your Christmas tipple too.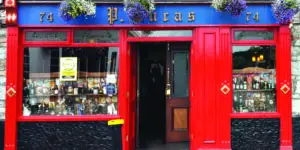 2.  Lucas…there's nothing like the open fire for a warm welcome and this immaculately turned out establishment is home of the perfect pint, so I'm told!  It's a place to bump and grind your way through the pinch points into conversations with the regular crew
that frequent it and it's impossible not to chat and mingle! When you're done with that, find a nice corner to tuck yourself away in with good company.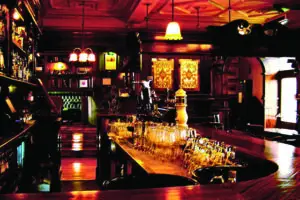 3.  The Old Ground…is there anything the Old Ground doesn't do well?  If you can manage to get a spot at the bar counter perch yourself up and watch Geoff and the crew in action. It's a place to drop in when all the shopping is done and nothing says Christmas more than the atmosphere in the bar early evening, or the queue at reception for their vouchers!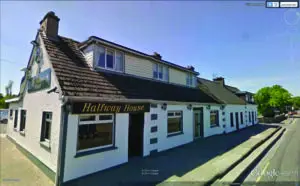 4.  The Halfway…This is an old tradition for the Friday crew and is a place that still invites with a wonderful bar counter, great outdoor area, and location making it a traditional haunt for so many. The atmosphere continues to deliver so why not meet locals and visitors alike with their fast wit and big laughs a plenty!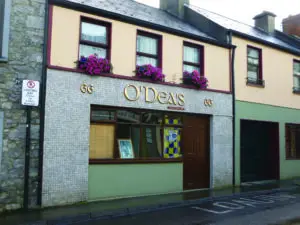 5.  O'Dea's bar…It's the John Wayne of Ennis pubs! Having the quickest draw in town, means the Guinness is the big appeal here and the simplicity of this wonderful
establishment continues to appeal to many. It's a place where conversation is king and its location means you can stop by as you exit the last minute shopping chaos in town or sneak off before communion!