A sizeable increase in the amount of complaints relating to tenants of Council owned property has been observed thus far in 2020.
Up to September, 220 complaints had been lodged with Clare County Council regarding tenants of local authority housing. A total of 139 complaints were issued for all of 2019 which has prompted the commencement of a review into the estate management function. A housing high level steering group is being led by the Council to "deliver an integrated, multi-agency approach to housing provision, sustainability and to consider the impact on socio economic development of communities in the county," Director of Services, Anne Haugh confirmed.
Additional resources and increased funding for the housing department was sought by Cllr Gerry Flynn (IND) at a recent meeting of the County Council. He stated that there are 2,513 local authority tenants in the county at present and believed "the Council no longer has sufficient resources to manage the existing tenancies". The Shannon representative felt COVID-19 was not a contributory factor to the rise in complaints.
Assessing the issue must get a focus closer to the consideration of the Council's annual budget, Cllr Ann Norton (IND) stated. "The last number of months, the calls are increasing, I wouldn't say it's significantly due to COVID. We have to question who is looking after houses owned by Clare County Council. Everyone has a right to live in their home safely and comfortably without a next door neighbour causing issues".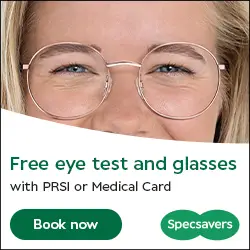 An exasperation of the problems has developed in the past thirty months, Cllr Johnny Flynn (FG) maintained. "Some people who knew they couldn't be evicted have really terrorised their neighbours," he commented. A "disconnect" between the public, the Council and the Gardaí can sometimes fuel the problems, Cllr Paul Murphy (FG) surmised.
Residents are "afraid" of being seen with public representatives due to "repercussions", Cllr Donna McGettigan (SF) outlined. "It is not good for the mental health of children where residents are afraid to let them play in green areas," she said. Similar views were expressed by Cllr Mark Nestor (FF), "Some people that make the complaints are fearful of what may happen to them. It is very important that the message is sent out that if you are in receipt of local authority housing, anti-social behaviour will not be tolerated".
Overflowing bins, loud music and drinking at home are among the problems affecting neighbours, Cllr PJ Ryan (IND) highlighted, "a lot of people have no outlet but to stay at home. Allocating houses requires a careful approach, Cllr Shane Talty (FF) flagged. "We have seen instances where existing estates have gone downhill very quickly because of tenants that have been moved into an estate".
"Timing can be extremely valuable in some of the situations. Timing won't solve every problem but we can improve situations greatly by timely action," Cllr Michael Begley (IND) noted.
Council officials cannot be expected to tackle anti-social behaviour in local authority owned houses, Cllr Gerry Flynn told the meeting, "some of them are unmanageable". He added, "If I get to that stage where I've lost confidence I will be questioning my position".
Chief Executive of the Council, Pat Dowling said they are considering establishing a dedicated unit for the topic. "When it gets to the stage of calling the Gardaí it is often too late, we need to manage sensitivities and have an ongoing relationship with the residents so that we just don't call out when there is a complaint. We need to strengthen our day to day working with Gardaí on the ground. COVID did exasperate the problem but it did exist before COVID. We need a targetted response, it will require people with a special skillset to manage what are often adversarial relations with tenants". He was hopeful further plans would be sorted before the November Budget. "It will be new, it will be targeted, a lot of the work will be of an extremely sensitive nature. We won't solve all the problem but we will maybe be able to dilute some of them".