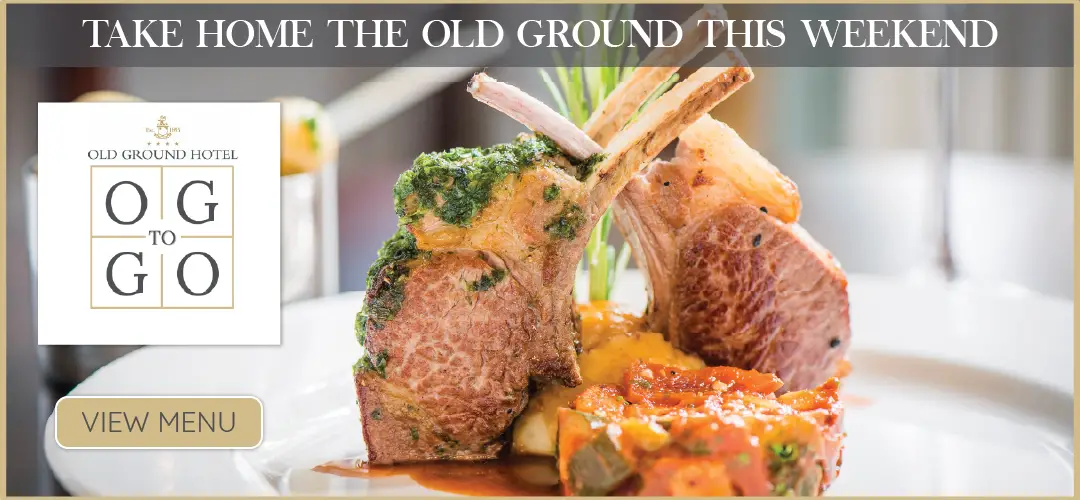 An anonymous donor has expressed an interest in making a significant contribution believed to be in six figures towards Coláiste Eoghain Uí Chomhraidhe if it is turned into an Irish language cultural hub.
Kilkee councillor, Cillian Murphy made the revelation at the September meeting of the West Clare Municipal District on foot of his motion calling for a feasibility study to be carried out at the Carrigaholt located Irish college "with a view to accessing RRD funding for 2020". Such a need has already been considered, Director of Rural Development, Leonard Cleary confirmed a funding application for category two funding in the RRDF "will be made at the October call for grant proposals".
Clare's only Irish college kept its doors shut this summer which annoyed Cllr Murphy. "At a time when immersive and experiential travel based around our Irish language, culture and heritage is on an all time high, when there are a record number of tourists visiting Ireland and particularly the West of Ireland, we should view the closure of the Coláiste this season for the 1st time in its 107 year history with embarrassment. It has survived the war of independence, the civil war, two world wars and several global recessions but it closed in 2019, not due to day to day management I will add, but closed due to the lack of interest and vision, both politically and by the relevant state agencies".
Noting that Coláiste Uí Chomhraidhe had always paid its operational bills, the Fianna Fáil representative described the costs of upgrading the building for compliance with statutory safety, fire and food regulations as "the straw that broke the camel's back". "Its own accounts show it is financially sustainable, even with the short season, and low volumes of business, so any investment by government will only expand its scope and capacity to create local employment and provide a bespoke educational experience based round our unique culture and the Irish language".
He suggested the business model of the college be adapted to possibly include outdoor adventure activities, training days, immersive experiences into Irish education, culture, arts, health and wellbeing. Cillian cautioned that a RRDF application linked to tourism would dent the chances of securing funding as the county had two successful projects last year. The tourism consultant also wished to see it "tie in with a number of existing activities that can offer their product in the Irish language on the peninsula" such as Loop Head Alpacas, Purecamping, Yoga and The Kilbaha Gallery.
"Make this a West Clare educational and research hub for the Irish language, music, arts, sports, cultural and heritage. and capitalise on the growing demand for immersive experiences where people come and live in communities for long periods of time, rather than just visiting as a tourist". Cllr Murphy also revealed that an anonymous donor was willing to make a significant donation to the project.

Responding to Murphy's views, Cllr Gabriel Keating said the college was 105 years old. He said its ineligibility for Gaeltacht funding was "the biggest problem". "If this was done properly, there could be 40 jobs in the area. It is outdated, there are no shower facilities, it doesn't have proper electric facilities, it had to close this year because of the health risks". A board member, Keating said consultants were hopeful of finalising an application in March. "Because the college was going into decline, people didn't want to send their children there. Hopefully we can work on it for this year and have something proper in for March. We spent a lot of money preparing a Development Plan but things don't happen overnight".
Cllr Ian Lynch felt the closure may have closed for the best intentions but that the wheel needed to turn and action was required. "It is such a focal point of West Clare, it will take leadership from the Council to bring the communities together".
Director of Service, Leonard Cleary confirmed the Council's Irish Officer will also be involved with the project as the feasibility study is carried out. "The technical study will look at functions, structure of building, governance, operational costs. It will have to be an autonomous operated entity with good governance and will need a strong business model. A social enterprise is what we're looking at as opposed to tourism".
A statement on the college's website reads, "The Coláiste is closed temporarily for 2019 to facilitate the preparation for a major renovation and refurbishment programme which will be starting soon. The newly restored Coláiste will re-open again next year. We apologise for this interruption".
Speaking to The Clare Echo this week, Cllr Murphy admitted he held "a very positive discussion with an anonymous philanthropist who would be willing to contribute a significant sum towards the development of Coláiste Ui Chomhraidhe into an Irish language cultural hub subject to certain conditions obviously. It is at a very early stage and much more discussion needs to be had to finalise anything but it is a very strong positive step in the right direction and for our own confidence in successfully moving this project forward".