One week on from closing its doors, AnnaCarriga Estate have failed to respond to multiple queries from couples who had booked the Killaloe resort for upcoming nuptials.
Operated by Jeremy and Jana Mannion, AnnaCarriga Estate told pre-paid customers of its closure last Tuesday (March 12th). The Mannion family returned to Killaloe on March 7th and The Clare Echo understand they had left the country before issuing an email five days later to wedding couples and businesses who had already made payments on their booking.
The Clare Echo's continued attempts to contact the owners of the resort for an explanation have been unsuccessful. Similarly engaged couples due to tie the knot at AnnaCarriga have tried through several platforms and means to communicate with the Mannions but all messages and calls have remained unanswered.
As well as the several couples who had paid deposits in advance of their wedding, guests who booked accommodation at the self-catering properties remain out of pocket.
Despite redirecting couples to contact a designated email address, an automatic response has been set up which reads "Due to the high intensity of emails and rapidly changing circumstances the response time may be delayed. We thank you for your patience and apologise for the inconvenience".
Problems at the East Clare resort had been flagged for some time and one couple that tied the knot last weekend were told in January AnnaCarriga Estate would be unable to host the celebration. When the affected bride inquired if other couples would suffer the same faith, she said management were confident of having sewerage issues resolved by April. It is not yet clear when management stopped taking bookings for upcoming events.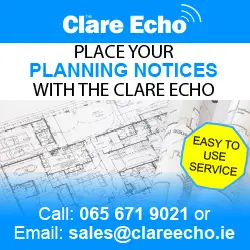 "We got a text message from the owner asking us to text them when it was a good time to contact us. So immediately I rang and then it rang out, there was no reply and eventually the lady who we had been dealing with her husband rang us back and stated they wouldn't be able to hold our wedding that they had a problem with their waste water treatment and it wouldn't be able to go ahead.
"Then I did ask them was there anybody else affected and they did say another couple in April but by then they should have everything sorted. Then with the power of social media it came to light that there was other couples that hadn't heard back from them and through the private group we had on Facebook I said to the other couples our story on the Monday and then on Tuesday morning the email went out to other couples to say that the company had been given over to receivers," the new bride stated.
Quinn Property Management who were incorrectly listed as a point of future contact by Mr Mannion when informing couples of AnnaCarriga's closure have written to affected parties to clarify they have no involvement with the location.
"Contrary to the intimation from the correspondence distributed by Mr Mannion we have no legal or maintenance responsibility for the area of the boathouse pub and marquee venue". "We were shocked when we received the potentially defamatory correspondence from a third party this week and we have sent it to our legal representative who is dealing with it on our behalf".