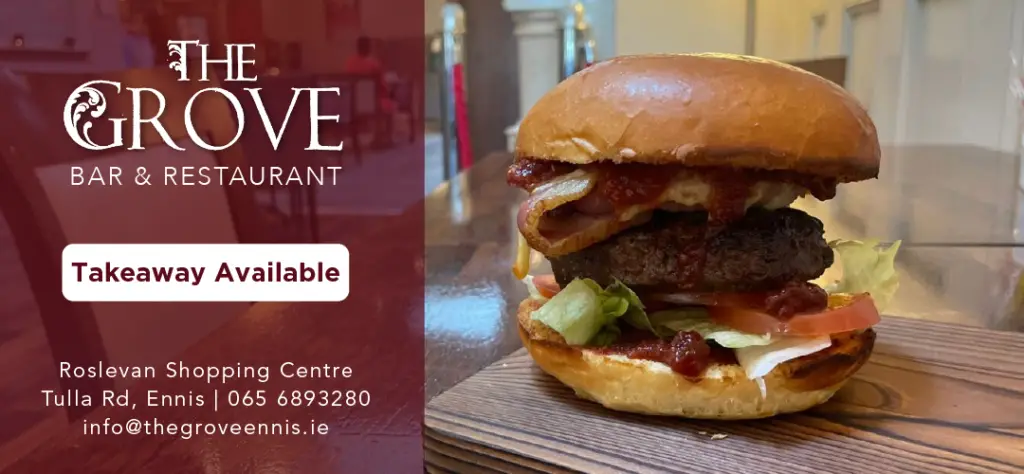 *Amy Barrett gets a block to Eimear Kelly's shot. Photograph: Gerard O'Neill
VICTORIOUS SCARIFF/OGONNELLOE captain, Amy Barrett has hailed the hunger and resilience of the East Clare side after they recorded back to back senior championships.
Scariff/Ogonnelloe overcame Truagh/Clonlara on Saturday's decider with Barrett producing a powerful second half display, stepping up with vital hooks and blocks when their opponents were trying to claw their way back into proceedings.
She pointed their mental strength when reflecting on their latest success. "Do you know what it is, it's mentality to be able to come back off last year which was a really successful year but to do it all again against an unbelievable Truagh/Clonlara side is really rewarding, it's such a relief to be able to come off and hold our heads up high after that performance".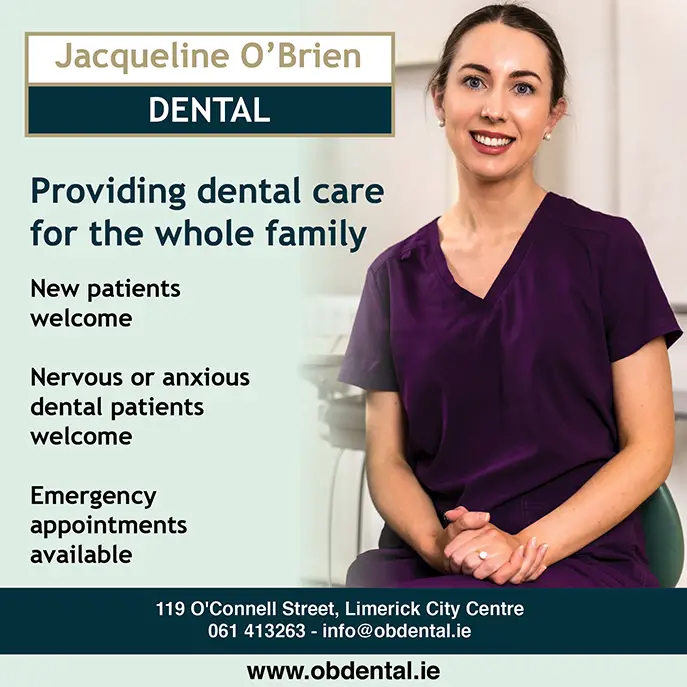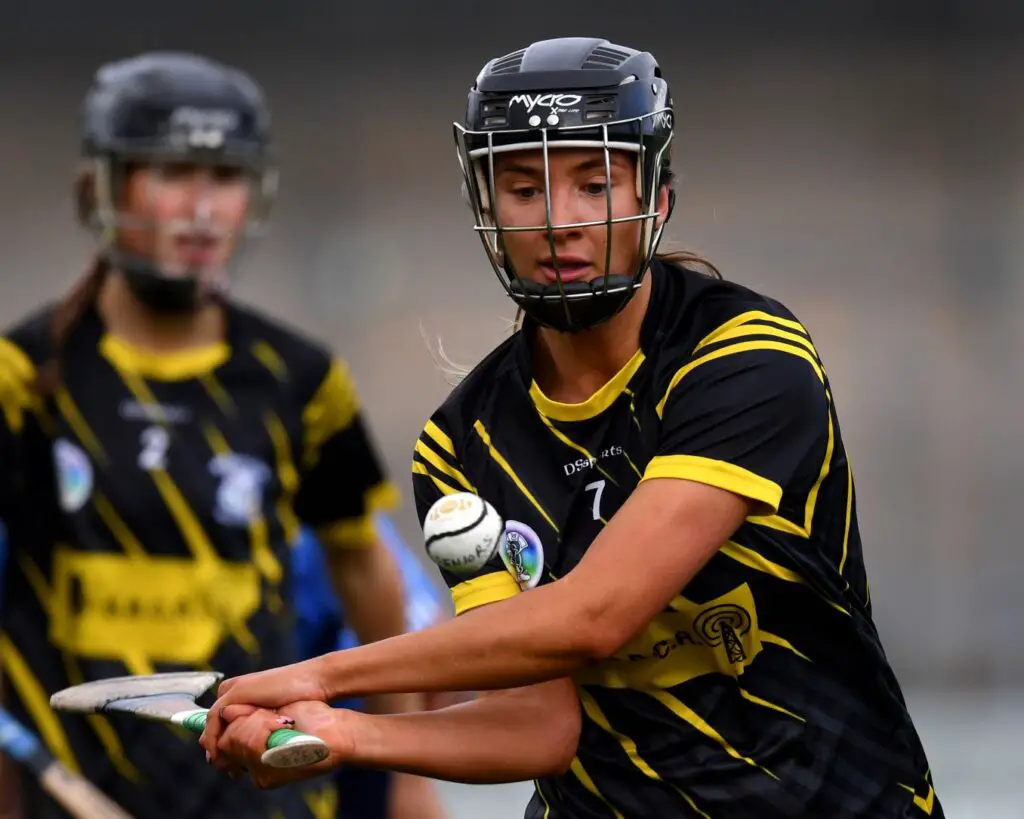 When accepting the McMahon Cup from Clare Camogie Chairperson, Joe O'Donnell, Amy paid tribute to Alphie Rodgers for stepping up to the managerial role following David Sullivan's exit.
Speaking to The Clare Echo, she admitted that it was a setback for them to start the year without a management. "I'm not going to lie, it was so late in the year and everyone else had managements secured, then we came off our campaign without any. Credit to Alphie, we cannot thank him enough, he's took training on his own so many teams in the year and he's been so professional, he's brought a different dimension to our team which is really exciting and attacking, it's really positive to play in, he brings such a positive mentality to our dressing room and it's such a pleasure to have him on board".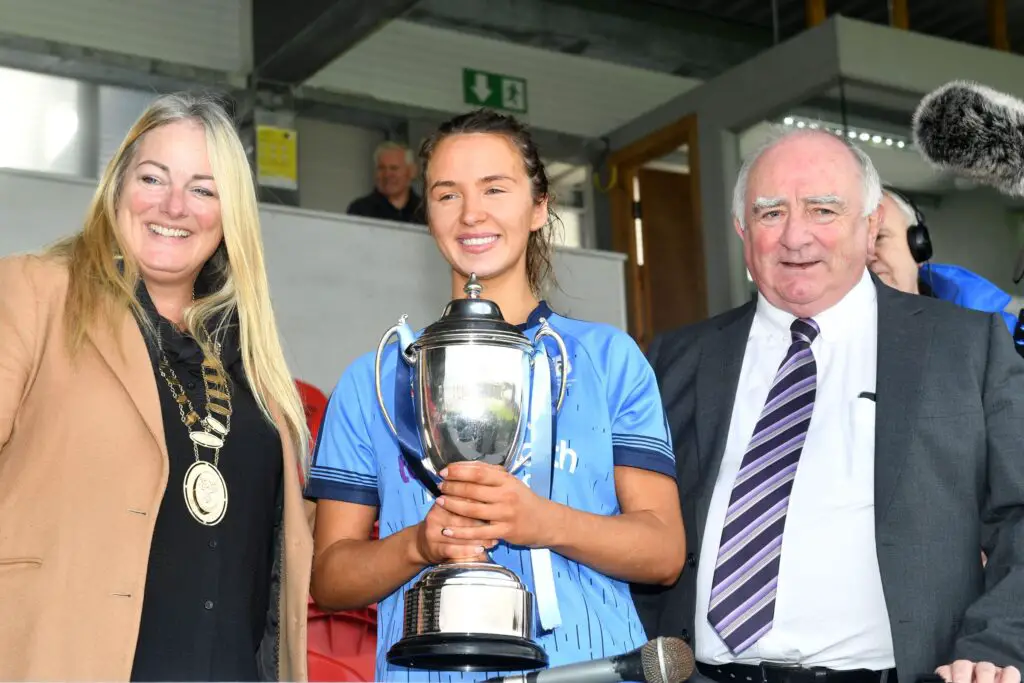 To have survived their semi-final clash with Inagh/Kilnamona served as a "massive" aid when it came to preparing for the final, Amy said. "More than we realise, not that we were complacent going into the Inagh/Kilnamona game, not at all, we're not like that, we didn't get that level of intensity all year that they absolutely put us on our arses if I'm honest as it should be, that was a massive eye-opener into the level that we need to bring up, our hurling is there naturally but you can't come and play against a side like that and not be 100 percent, you need to be physically and mentally there, thankfully we got over the semi-final and we could produce that again today".
Last year, the former Clare midfielder was joint captain alongside Mairead Scanlan, in 2022 she is th sole captain but this has resulted in little change, Amy stated. "Mairead is always there, she's fantastic in the dressing room, it's a privilege to step up after Mairead, she has been such a good role model, a great captain for years and years, she's been so successful and I'm so happy for her, Mairead is right beside me in the dressing room, she's still there".
Getting the opportunity to compete in Munster again will be embraced by Scariff/Ogonnelloe, she said. "We love it, absolutely love it, there's something about playing outside of Munster that you can play different teams and you don't know who you're playing against, it is so much more enjoyable to be able to go out and get some more cups back to Scariff/Ogonnelloe".