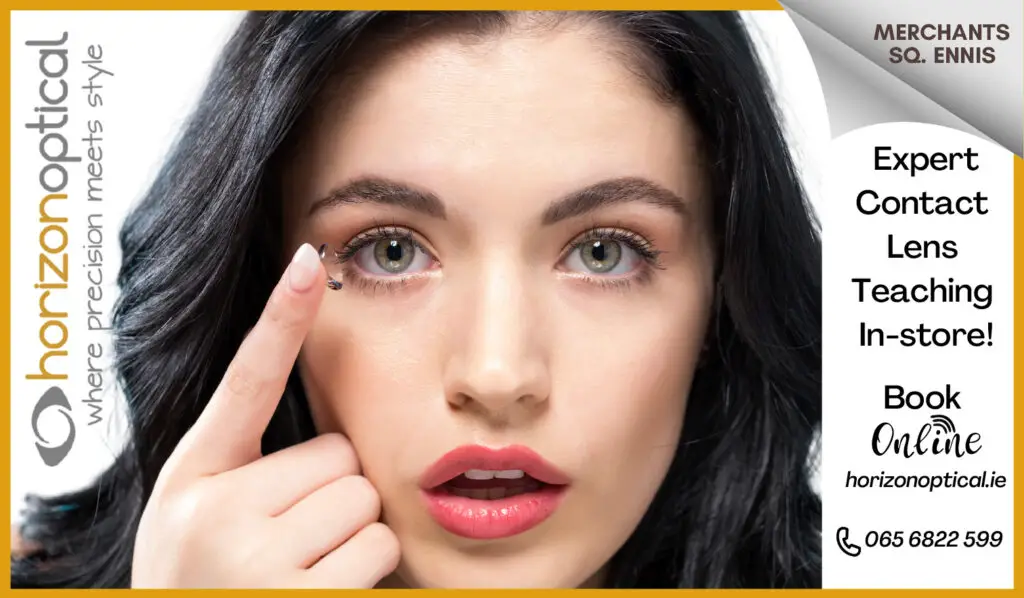 *Amanda Major. Photograph: Martin Connolly
A full-time student and a mother of three, Amanda Major has a busy schedule as it is but now she wants to become the first female Nigerian councillor elected in Ireland.
Amanda Major has lived in Co Clare for the past 12 years and in May will contest the local elections as an Independent candidate. "I want to be a voice for people who are not being listened to, things have to changee, you don't have to know somebody to get something, you don't have to be sick, health care is a basic human right".
Conforming to party policies has put her off joining any current political grouping in Ireland though she stressed that despite being an Independent she will be a team player if endorsed by the electorate of the Ennis Municipal District. "There is no point listening and only doing something at the time of an election. Listening, taking action and following up are very important to me. I'll be looking at mental health, it is a big issue, if you're looking at mental health you need to look at some of the courses, what is the trigger for a mental health issue". Running awareness courses for parents at pre-school facilities and offering professional support for those with children facing behaviour challenges and disabilities would help in this regard, Amanda believed.
Now in Ireland for 16 years, Amanda lived in Monaghan, Scariff and Shannon before settling in Ennis. She has always voted in elections and referenda but admitted that she hasn't followed local politics since moving to Clare in 2007.
An Irish citizen since 2015, she previously lived in Direct Provision and is keen to see it abolished. "I was moved from one place to another. When I was in Direct Provision I was training myself, I was getting my mind ready going from one course to another but not everybody is like that, it's frustrating to live in that situation. I lived there for four to five years and in that period you could be given access to any sort of training and contribute to their community. I am opposed to it".
Clare has never elected a Nigerian candidate to the County Council but Ms Major told The Clare Echo that she felt there is now a different environment especially within Ennis than when she first arrived. "I'm a very positive person, when I first decided to contest I spoke to three friends who said Clare was very conservative and 'for you to break through that you need to be very strong'. I think Clare is changing, Ennis is changing. Someone said to me if I was elected, I would be the very first black female councillor in Ireland, that would be great for Clare".
Thought it has not always been so positive and the aftermath of St Patrick's Day 2014 stands out in that regard as Amanda recalled vividly, "I was walking with my two girls down O'Connell St and this elderly man walked straight to me, looked me into the face and goes 'black bitch go back to your country' he said that and I was with my kids. It was after St Patrick's Day we were so happy and delighted, I would have walked away but I was with the kids so I walked back to him and I said 'hello how are you, I'm actually Irish, are you okay' and extended my hand and of course he would not shake hands with me, he didn't say anything. I said to my children, 'he is not nice, people are not like that, he is a grumpy old man so don't listen to him'".
She added, "That was a once off. Canvassing around has been brilliant, I met a lady the other day and she invited me in for a cup of tea, it has been very positive I'm a very positive person I don't dwell in the past, it was a once off".
On Sunday she was in Ennis Cathedral at a mass celebrated by Bishop Fintan Monahan and later that day attended a service in an Ennis Mosque. "I'm Christian, I don't believe in religion, I believe in people, I think religion has done so much damage. Just because of religion people are killing another group of people because of their religion. So many things are going on because of religion, I'm a Christian because I believe in God, Jesus Christ but I believe in people, I will not doubt somebody until they have proven me wrong," Amanda said of her religious beliefs.
Currently a third year sustainable building and energy engineering student at LIT, she explained that her reasons for choosing this field of study, "I prefer to look at the solutions rather than complaining, that is me, I've always been that kind of person. I know when it comes to the climate something is wrong and it's not getting better".
Although she welcomed the Ennis Data Centre, LIT expansion at Bindon St and a 33ha solar farm in Clarecastle as "brilliant", the Clarecare part-time worker outlined her concerns that the county town is not necessarily ready for such developments. "Our population is going to rise, do we have the population for that, at the moment we are short of housing, we have people still looking for houses on the housing list and some of them are in emergency accommodation waiting to get a place to live. With more population coming in, are we ready for it? Look at the roads, if you're coming in or out of Ennis in the morning, the hold-ups coming from the Tulla Rd, the Limerick Rd the main access points it's too much. Do we have enough Garda presence on the street to deal with that, security wise are we ok," she questioned.
"When you get more people into a town not everybody is like minded so you should increase the security. We don't have a transportation system in Ennis and with more cars on the road there is going to be more traffic so more people should be cycling but we don't have enough cycle lanes". She continued, "I did not question it in that it's not good, it's brilliant because Ennis needs that life but we have to get ready".