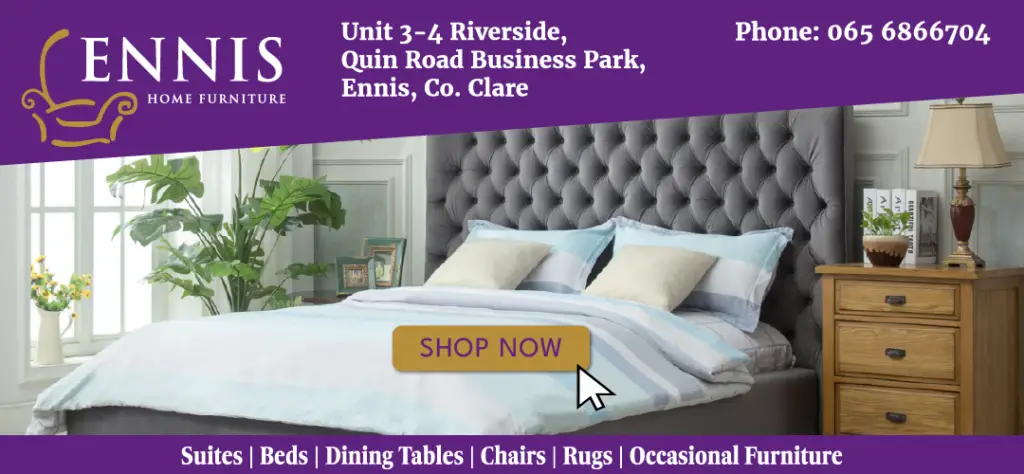 *Gearoid O'Grady scored a goal for the winners. Photograph: Gerard O'Neill
It took a penalty shootout to determine who would face Ennistymon in the Clare U21A football semi-finals.
Shannon Gaels/Kilmihil/Kildysart/Coolmeen 2-17
Corofin 3-14
(after extra time)
Sh. Gaels/Kilmihil/Kildysart/Coolmeen won 4-2 on penalties
Venue: Corofin
The sides were evenly matched throughout and they were level on a number of occasions. The win has earned them a semi-final date against Ennistymon. Sunday's game was a cracking contest which could have gone either way. In the end it took a goal from a free by Emmet McMahon in the closing stages of normal time to level the tie and force additional time.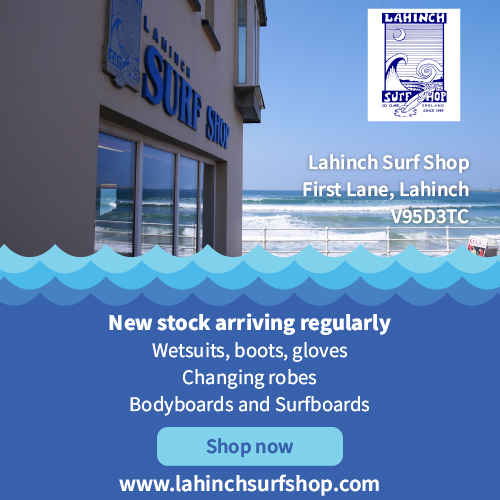 Helped by a goal from Robin Mounsey, the home side led 1-5 to 0-4 at the first waterbreak and they had stretched their advantage to five points, 1-9 to 0-7, by half time with all of their scores in the opening half having come from play.
Corofin led by a goal at the second waterbreak but the visitors whose team work improved as the game progressed, had drawn level at 2-10 to 1-13 by the full time whistle. Corofin's second goal came from Diarmuid Cahill while the amalgamation's goal came from Gearoid O'Grady.
At half time in extra time Corofin were two points clear, 2-13 to 1-14. The home side's third goal came from Killian O'Connor while the winners had their second goal from Emmett McMahon.
Both sides finished with fourteen men having had players sent off, on straight red cards, in separate incidents. The winners lost substitute Dylan Power while Robin Mounsey was the Corofin player dismissed in a game in which the amalgamation's point scorers were Emmett McMahon, Gearoid O'Grady, Seamus Casey, Diarmuid O'Donnell, Conor Hassett and Thomas Kelly.
Conor Hassett, Diarmuid O'Donnell, Gearoid O'Grady and Fergal Guinnane converted from the spot in the penalty shoot out.
The point scorers for Corofin were Geroid and Diarmuid Cahill, Sean McNamara, Robin Mounsey, Killian O'Connor and Josh Ryan.
Sh. Gaels/Kilmihil/Kildysart/Coolmeen; Conor Cusack (Kildysart); Dylan O'Halloran (Coolmeen), Jack Reidy (Shannon Gaels), Stephen Sheehan (Kildysart); Gavin Downes (Kilmihil), Fergal Guinnane (Kildysart), Tadhg Kelly (Shannon Gaels); John Finnucane (Kilmihil), Emmet McMahon(Kildysart); Darren Crehan (Shannon Gaels), Gearoid O'Grady,(Kilmihil), Seamus Casey (Kildysart); Conor Hassett (Kildysart). Diarmuid O'Donnell (Kildysart). Thomas Kelly (Shannon Gaels);
Sub: Dylan Power (Coolmeen) for Crehan
Corofin: Luke Neylon; Gearoid Hanrahan, Marc O'Loughlin, Thomas Roche; Sean McNamara, Gearoid Cahill, Killian McGroary; Kevin Keane, Shane Punch; Cian Doolin, Diarmuid Cahill, Cian O'Loughlin; Robin Mounsey, Killian O'Connor, Josh Ryan;
Subs: Ashley Brohan for Roche; Adam O'Loughlin for Doolin; Michael Cahill for C. O'Loughlin;
Lissycasey and St. Breckans advance
Lissycasey and St. Breckans will contest the U21B championship final after they recorded semi-final victories over Naomh Eoin/O'Currys/St. Senans and Clondegad respectively on Saturday.
Their meeting will revive memories of the first championship in this grade as these clubs contested the final back in 1975. That game was played in Miltown and Lissycasey, captained by Paddy Hill, emerged as he first winners of the title on a 2-7 to 0-8 scoreline.