*Clare's Cathal Malone. Photograph: Gerard O'Neill
Ahead of Clare's opening game in the Munster senior hurling championship, three men who have played key roles in Munster and All-Ireland successes achieved by Banner County teams believe that Clare can do well in the 2022 campaign.
Patrick Donnellan, captain of Clare's All-Ireland winning team in 2013 expects a workmanlike performance' from Clare. "The way the league has gone one can't really read too much into it. In the championship round robin format teams will be focussing on winning their home games and then trying to pick up another win which should see them through to the next phase".
"Having an away game in Thurles is not the worst for Clare. I always liked playing in Thurles, Clare will see that playing in Thurles is not the worst place to go, in fact it's a lovely place to play".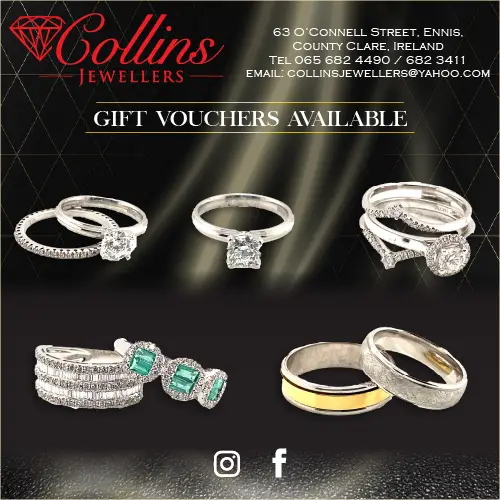 The fact that Clare go into Sunday's game without a championship match under their belt isn't a big disadvantage in Donnellan's eyes. "Tipperary will see this as a home game for them but Clare will have a good handle on what Tipp have afters watching last week's game. They have had a few weeks since the league concluded to prepare for this one and this will have given them a good view of what they will be facing".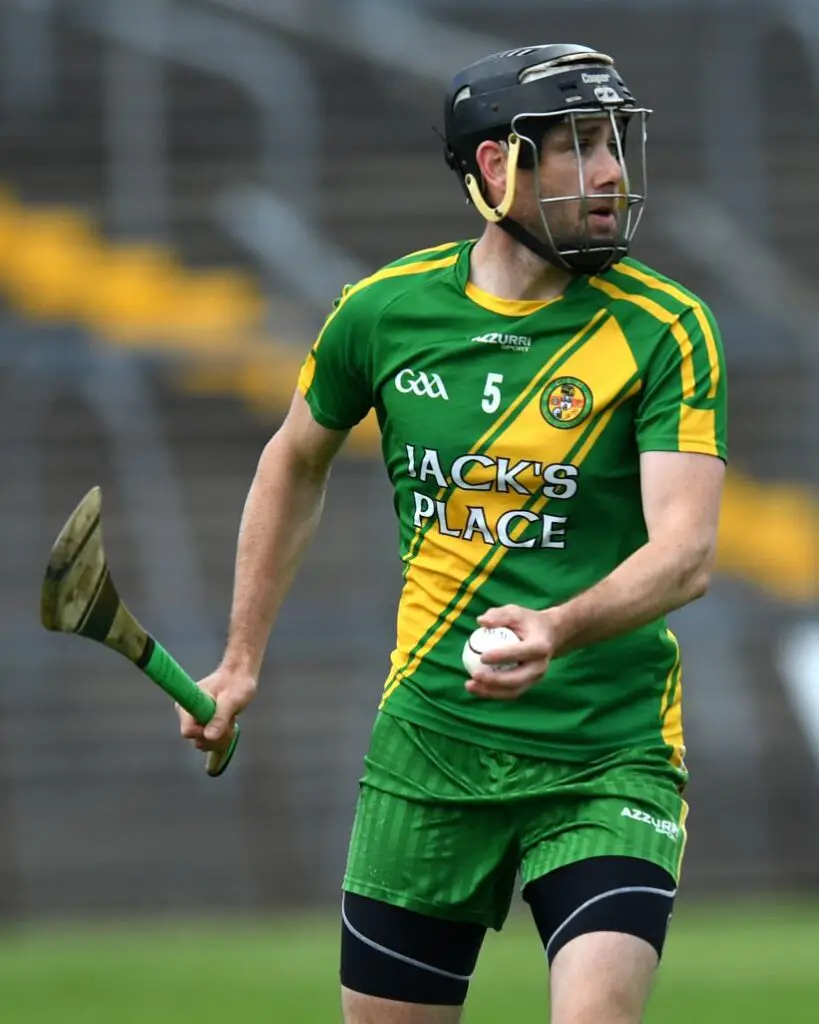 He doesn't believe that the fact that Tipperary had a tough contest last week will work against them. "Teams are so well conditioned now and they are all using their bench well, bringing in five subs which is important as players are putting up huge mileage. The round robin format is about being on form on the day and setting up well and focussing on the performance".
Donnellan is a supporter of the current format. "I always liked having games close together. I would probably like to have a bit more of a gap rather than playing four games in six weeks. Look it's about making sure that the twenty used on the day give of their best. Lohan will be pragmatic and he will see it for what it is. You play what is in front of you and if the team performance is good, you won't be short at the end. Clare will have injuries but so will all teams".
According to the All-Ireland winning captain "Limerick look to be the team, the dominant force. Waterford are looking strong, Looking at it with my Clare hat on, Clare have a very good chance to qualify. We have found a few players and all will be happy to give it a right shjot", he concluded.
Scariff's Mike McNamara trained the All-Ireland winning teams of 1995 and 1997 and later managed Clare and Galway and he is well versed on what it takes to win. "Tipperary are favourites for this game mainly because they had had a game. We don't know our form and we will be halfway through the game before we see the game plan. Clare's form in the league was indifferent and looked, at times, as if they were putting all their eggs in one basket which is Thurles this weekend".
Asked if one can really judge form based on league performances, he said "Limerick had to pull back in the league. They have been on the go for three or four years and it was no surprise to see them opting out of the league. If you need a fresh team for the championship, you won't have it if you go all out in the league", according to the Scariff publican.
Continuing McNamara said "very often in a league you will see units gelling together. We don't seem to have seen that, maybe sectors improving, We have seen individuals playing individual games. Brian and the lads obviously have a plan in mind. If your good players play well you will always be in with a shout".
McNamara believes that "the problem facing Clare is to step up a notch from last year. If they do that they are a match for anybody".
Sunday is key, he felt. "That must be the only game in mind for Clare and the minds of players and management must focus completely on Sunday. Get over that first and only then move on to the next game". Mike added, "Tipperary looked decent last week and may not be too far off it but I expect the couple of years work put in by Clare to show on Sunday".
The Scariff native isn't a fan of the change of dates for the inter county championship. "Unless we go playing American football, it's hard to grasp. The whole summer will be idle. Say, if win on Sunday then Tipp will be gone from hurling until next February or March. The club championship takes a life of its own and it doesn't need help from outside or inside. County players on parish teams will stand up and be counted. Running the two together has worked for 150 years and there is no reason why it won't work again".
One of the stars of Clare's great Munster and All-Ireland successes in the 90s, Liam Doyle outlined, "every championship match is a tough challenge no matter who you are playing. A lot have been writing off Tipperary but you can't write off anyone. One would imagine that having had a game last week will stand to Tipperary. No one knew what their team would be prior to last week. They put in a good performance and were very close to getting a result. They had chances to get on parity at least".
Noting that "Clare have had problems with injuries and that has been disappointing for Brian. You would always like to have a full deck and those missing are a loss as they probably would have featured throughout the course of the championship. In fairness he has blooded a lot of new players and this is another chance to step up"
The Bodyke man isn't unduly worried about the fact that Shane O'Donnell hasn't had any league action, "He can adjust quickly and he probably has played a couple of in house games. He has been through the mill has the speed and the hurling, We all know that he is a creator as well. He will get into positions and he will find the space".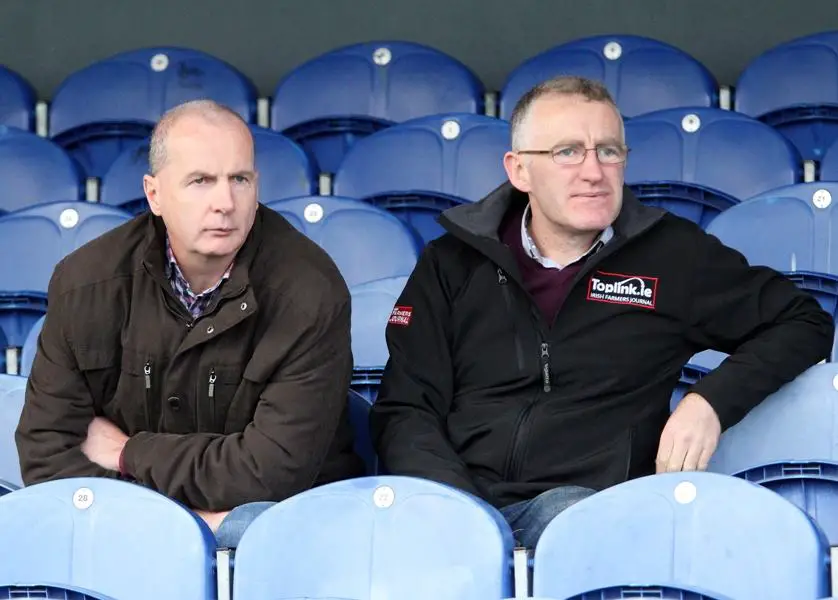 Doyle agrees with the view expressed by Mike McNamara in that "it's all about the game ahead of you, like the old cliché one game at a time. This is all the boys have been focussing on, Tipperary in Thurles. Clare know Thurles as good as anyone else. Tipperary might have more support after a good performance last week. It's a big game and Tipp can't afford to lose again".
Doyle is a supporter of this championship format but would like to see the games played over a nine or ten weeks period rather than the current six week window. "There will be injuries and a week between games doesn't give time to recover. The structure is fair. Years ago we were judged on one game. Now teams are guaranteed four games".
Referring back to last week's opening round he said, " Limerick showed that they are the number one team but there is nothing between a lot of others. They (Limerick) had an indifferent league, they might have been looking at a bigger picture. They chopped and changed in the league".
"From Clare's point of view, they have tried out a lot of players and a lot have been given chances to prove themselves. You don't get too many opportunities to blood players. There were five or six games to give fellas their chance and Brian has done that. Prior to last week's first round people were saying that Tipp would be bottom of the five. With the injuries Clare have and the way Tipp performed, they will be slight favourites on Sunday but anything can happen on the day. It will all come down to the day and Clare will want to perform".