EFFORTS to tackle poor air quality in Ennis must be intensified, a local representative has said.
At a recent meeting of Clare County Council's Physical Development Strategic Policy Committee (SPC), it was agreed not to pursue a community or academic led air quality analysis of Ennis following a motion before the local authority by Cllr Johnny Flynn (FG). He had sought a review for poor air causes in the county town.
In the middle of November, the Environmental Protection Agency (EPA) showed that over a period of seven days, Ennis along with Macroom, Tralee, Waterford and Letterkenny had the most particulate matter in the air. Particulate matter is said to be all solid and liquid particles suspended in air, such as dust, pollen, soot, smoke, and liquid droplets.
Ireland was above World Health Organisation (WHO) air quality guidelines for particulate matter (PM), sulphur dioxide (SO2) and ozone at 52 monitoring sites across the country last year, the EPA said. Air pollution from traffic – nitrogen dioxide (NO2) – fell at all monitoring stations, but most notably at urban-traffic locations where levels fell by up to 50%, due to restrictions on movement over the course of Covid-19 lockdowns. Across the country, poor air quality is responsible for an estimated 1,300 premature deaths per year.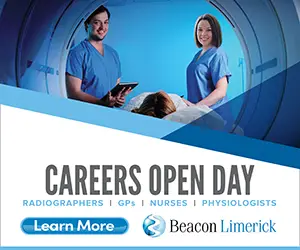 Addressing a recent SPC meeting, senior engineer with the Council, Cyril Feeney acknowledged that particulate matter and sulphur dioxide were "the concerns in Ennis". He outlined, "We are well prepared, every change we make as individuals by switching to an electric vehicle and the smoky coal ban will help air quality in Ennis".
Director of Service, Carmel Kirby noted that the motion suggested bringing in expertise or further data, "perhaps all the information is available from the EPA and there isn't a need to do that," she stated.
Feeney replied, "I think you're right. The EPA are the agency tasked with air monitoring, they are tasked with that role. It is clear from what we know of Ennis, solid fuel burning is causing the pollution".
Cllr Clare Colleran Molloy (FF) said she was content with this approach but disappointment was voiced by Cllr Flynn who cautioned that admissions to A&E were spiking following incidences of poor air quality in Ennis, "we might meet EU guidelines but not World Health Organisation guidelines".