*Vincent Wall. Photograph: Brian Arthur
ENNISTYMON's Vincent Wall showed it's never too late to learn, he was conferred with a QQI Level 6 Advanced Certificate in Art from Limerick and Clare Education and Training Board, at the age of ninety years young.
According to Vincent he was always interested in art and loved drawing as a young boy growing up in West Clare.
Later on in life, he explored art again during his time in London with a course in interior design. However, Vincent never got to finish the course as life working as a busy salesman between Dublin and London took over.
Vincent met his wife, they fell in love and became parents to five children, spending time between London and Dublin before returning to his beloved hometown of Ennistymon Co. Clare where he lives now.
He passed on his love for the West of Ireland when he moved his family back to the creative hub that is Ennistymon. He also passed on his artistic side, with all his children embracing their creativity, including sons Steve and Joe Wall who went on to become famous musicians as part of the much loved Irish rock bands The Stunning and The Walls, and his daughters Anna and Helen have also proudly embraced their creative sides over the years.
Vincent never forgot his early passion for painting and when he met artist Maeve Collins who is course leader at Limerick and Clare ETB's College of FET, Ennistymon Campus she encouraged him to re-visit that creative side.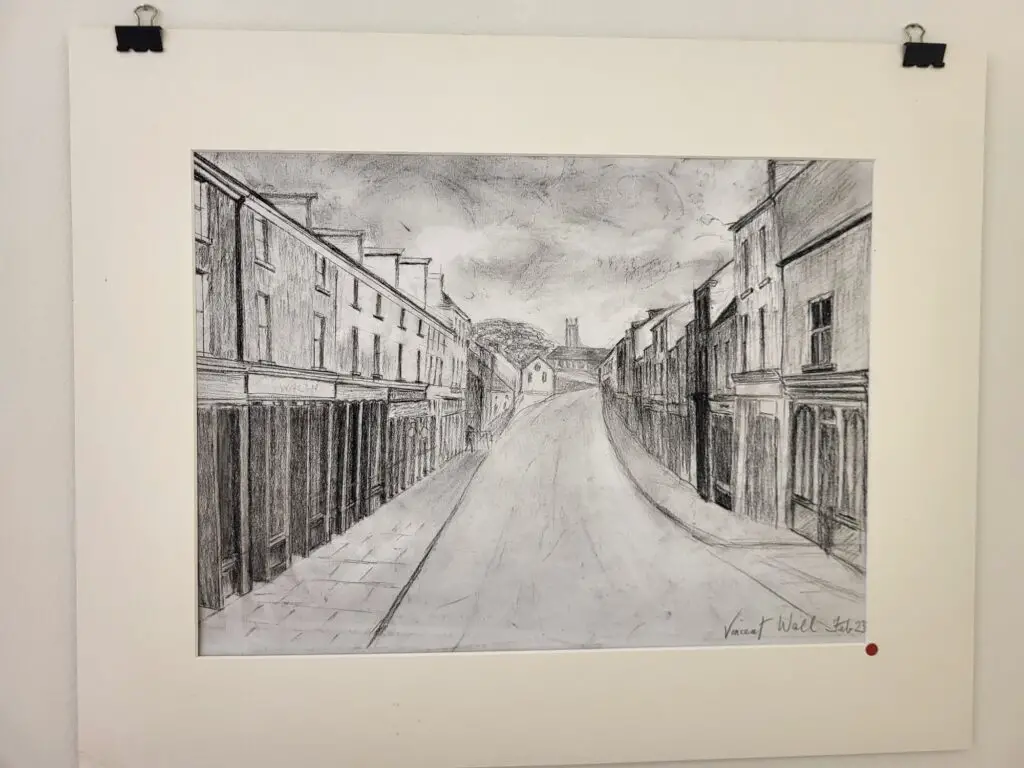 He decided to do the course and has never looked back "I really enjoyed the social side of life at the campus and meeting new people along the way, as well as exploring my love of art" he said.
According to Maeve, as part of one of his college research projects Vincent chose to explore Ennistymon in more depth in his art and this has proved popular with locals and tourists alike, with Vincent now selling prints of his artwork.
Maeve was at the Radisson Blu Hotel and Spa in Limerick recently to celebrate Vincent's conferring and she couldn't be prouder of him "It just goes to show what you can achieve" she said. "We have art learners from both Level 5 and 6 receiving their certificates today and the ages of those graduating range from 16 to 90 which proves you can explore your talent at any age".