Clare Councillors are calling on Aer Lingus CEO Sean Doyle to reinstate flights in and out of Shannon, citing that a single Aer Lingus aircraft has not left the ground there since April 5th.
Cllr Pat McMahon (FF) raised the motion at a Council meeting in Glór stating that the Aer Lingus workers have been let down badly and that the loyalty to Aer Lingus and the airport has been killed in one stroke. The motion draws on a stark comparison of the sterility of Aer Lingus at Shannon Airport, noting that the major airline is already operating flights between Belfast, Cork and Dublin, disregarding Shannon and ultimately perceiving the airport as weak.
A horrendous impact on local jobs and international tourism as a result of the cessation of Aer Lingus flights and COVID-19 was alluded to by Cllr Johnny Flynn (FG). He quoted one survey conducted on Covid, Aer Lingus and the impact on Shannon, as striking. Ennis has about five hundred hotel beds and five hundred hostel and B&B beds, with ninety per cent of business dependent on international tourism. Cllr Flynn reported that one particular hotel was at four percent occupancy at the moment. Further reports suggest that some of the hotels are at fifteen percent occupancy this month in comparison to ninety per cent last year.
Fully supporting the motion, Councillor Flynn appended his address to the room with a stark warning of the implications of inaction at Shannon Airport for the county, "There are thousands of jobs dependent on the governments tourism strategy. It's having a really serious, deep scarring on our economy and on people's lives, so Aer Lingus really need to be asked to step up to the mark."
A need to strengthen transport links with the airport was another crucial element brought up by Cllr PJ Ryan (IND). Each day, throes of buses leave Ennis, Limerick and Galway with passengers heading to Dublin Airport, he said. Cllr Ryan relayed a study, showing that ninety per cent of the buses leaving Eyre Square each day to Dublin Airport were transatlantic passengers, despite the presence of a transatlantic airport fifty minutes away at Shannon.
Touching on an optimistic note for the future of Shannon and a call to action, "I am very hopeful that the new Taoiseach and the new Minister will do better. We got very little recognition from the last Minister; I don't think he even knew where the place was. I don't like the idea that an international airport is lobbed in with Knock and Donegal, I have a problem with that. Both of those airports are being funded by the taxpayer, whereas Shannon is not. We certainly don't want Shannon to be known as a regional airport," Cllr McMahon commented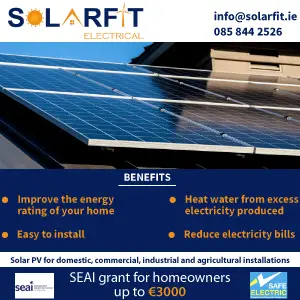 "The North American route needs investment and to be redeveloped. If Shannon does well, it will be of benefit to all the west of Ireland. It has been rejected by several governments. We need to know why Aer Lingus staff have been laid off. The same thing hasn't been reflected in Dublin and Cork to the same extent. There are 33 million passengers coming into Dublin Airport each year. We need to go back to a situation where some of the traffic is redirected to southern airports and Shannon is one of those. My motion calls specifically on the Taoiseach and the Minister to take some action and I am requesting that we write to them and Sean Doyle, asking when are services coming back to Shannon," he concluded.