*The late Patrick Nugent.
A report received by the Department of Justice last November following an inquiry into the death of Patrick Nugent has yet to be provided to his family.
An inquiry was completed under Section 42 of the Garda Síochána Act 2005 and was conducted by former Judge Patrick Clyne into the Garda Síochána investigation relating to the death of Mr Patrick Nugent in 1984.
Judge Clyne completed his inquiry on 31st October 2020 with the Department of Justice receiving the report on 3rd November 2020.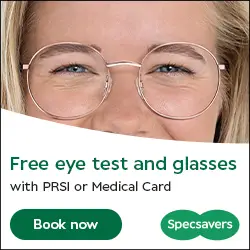 In a parliamentary question, Clare TD Michael McNamara (IND) asked when the report would be shared with the Nugent family.
The Department of Justice in response to this PQ stated, "The advice of the Attorney General is being sought on the matter of publication and on receipt of those advices I expect to be in a position to advise on the timelines further, but unfortunately I am not in a position to do so at this juncture. I do appreciate however that Mr. Nugent's family are anxiously awaiting the outcome of Judge Clyne's investigation and I will be in touch with them as soon as it is possible to do so".
For more than three decades, the Nugent family of Sixmilebridge have been seeking answers into Patrick's death, subsequent manslaughter trial and inquest.
Mr Nugent was working as a banqueting manager at Bunratty Castle, when he was found dead in the Folk Park near the popular tourist attraction on 11th February 1986. Allegations that his death was not properly investigated were considered by an independent review mechanism in 2014, which recommended that the case be examined under the Section 42 provisions of the Garda Síochána Act 2005.