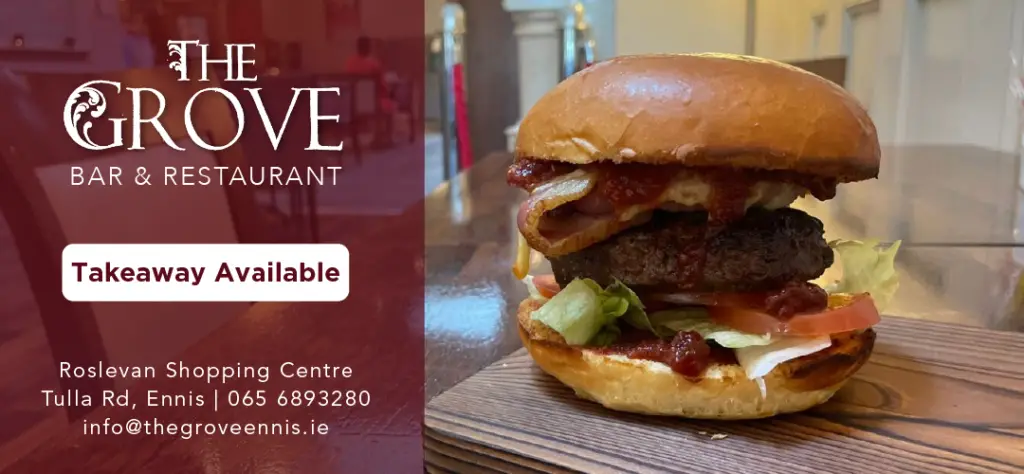 *Photograph: Joe Buckley
PROMOTION of outdoor recreational activity is leading to a happier school experience at Clonmoney NS.
On Friday, representatives from Ei Electronics were guests of honour at the school located in Newmarket-on-Fergus as students and staff paid tribute their donations which has resulted in the addition of new equipment.
An investment of €15,000 from the Shannon company allowed Clonmoney NS to install two multi-goals which allows the students to play basketball, soccer, hurling and gaelic football at lunch-time while a balance beam was also added to its growing range of facilities. Sixth class students under the watchful eye of their teacher Marion Crimmins demonstrated how the new additions are utilised.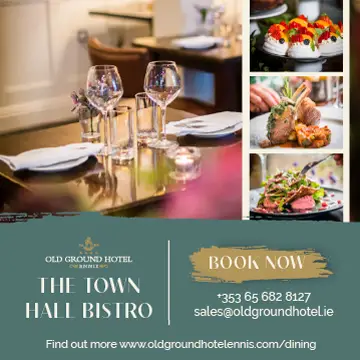 A playground funded through a Club 300 initiative was also shown off to senior officials within Ei including Chief Executive Mick Guinee, purchasing manager Gerry Murphy and HR/payroll manager Catherine Coughlan.
Sports capital funding to the tune of over €100,000 has also been secured which will assist with the construction of a full-size Astro pitch this summer, the full cost will be in the region of €170,000 with the remainder to be sourced via school funds. A shared usage agreement has been reached with Bunratty Cratloe FC for the facility with the current grass pitch unplayable for an approximate eight months of the year.
Built in 2015, a small size astro is currently in use and has been the setting for a wide range of activities including yoga classes.
With over 200 pupils enrolled at Clonmoney NS for the next academic year, the school continues to grow with two special education needs classrooms to be built following on from the recently constructed new classroom. "Recreation and play area is at a premium," school principal David McCormack acknowledged while stressing the importance of the new facilities.
Speaking on behalf of the Student's Council, Sixmilebridge native Ronan Gavin expressed the gratitude of the student population to Ei Electronics for their contribution, "we're getting a lot of enjoyment out of it," he said of the new facilities.
Mick Guinee recalled that they were approached a year and a half ago to assist the school. "We are delighted to have done this for the school. Enjoy it, we're delighted to do it".
Ei's input has helped to create "a very different student experience," Mr McCormack explained. He added, "It's really important that all children in school feel happy and safe, this has cut down hugely on injuries".
He said that between the Student's Council and staff, ways to improve the school experience are always on their minds. "We want to promote a healthy lifestyle and ensure every child feels happy and safe when they come to school. This equipment has been a huge addition to our school," the Newmarket-on-Fergus native commented.
Work is ongoing with the school and An Taisce to develop a cycle lane on the approach roads which will include safe access from the pedestrian crossing for the students travelling from Ballycasey and the Hurlers Cross and intends to result in more children cycling to school, over forty pupils cycled for Bike Week.