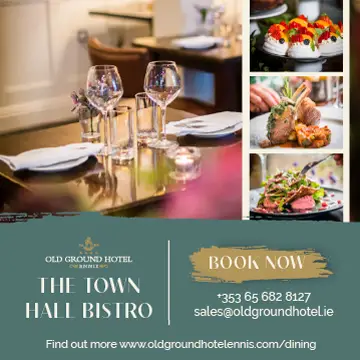 A JUDGE has imposed an additional 10 months in prison on a 29 year old man for a 'premeditated' and 'vicious' knife assault on a then 17 year old that left the teenager with 100 stitches across his face.
At Ennis Circuit Court, Judge Francis Comerford ordered that the 10 month prison term on Brian Joyce of St Enda's, Beechpark, Ennis is to be served at the end of the 16 month prison term Mr Joyce is currently serving.
In 2017, Brian Joyce received a six year six month prison term with the final 18 months suspended for five years after Judge Gerald Keys described the October 2015 knife assault by Mr Joyce on 17 year old Danny Harty as 'vicious, unprovoked and premeditated'.
Mr Joyce was released from prison in the summer of 2021 for the offence and Judge Comerford has activated 10 months of the 18 month suspended portion of the prison term after Mr Joyce committed a further offence during the five years when he committed a late night bite assault on a farmer in a pub last May.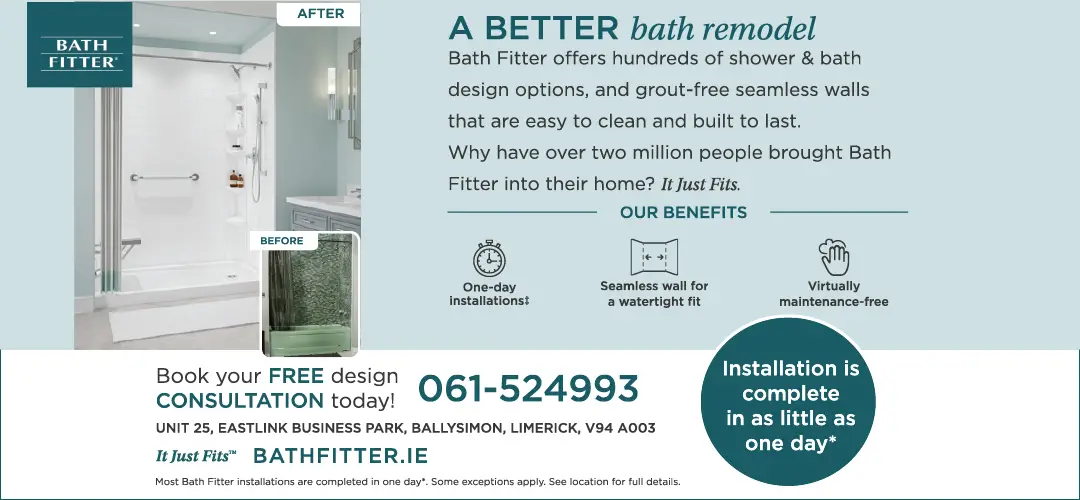 In last May's assault, Brian Joyce bit into the cheek of farmer, John Killeen and "latched" onto Mr Killeen's cheek as other pub goers at the Kilmaley Inn manhandled Mr Joyce out of the pub on May 27th last.
Previously, Mr Joyce achieved notoriety when mooning and flashing his genitals at a shocked District Court judge in a court room in Ennis in 2015.
In activating the 10 month prison term, Judge Comerford said the fact that Mr Joyce had inflicted injuries on another person's face could not be treated lightly.
Judge Comerford said that Mr Joyce had caused extreme facial disfigurement by use of a knife.
Providing evidence to Judge Comerford on the 2015 assault on Danny Harty, Garda Robert Grant recalled going to Ennis General Hospital and seeing Mr Harty's face covered by blood soaked bandages.
Garda Grant said that Mr Harty was "bleeding profusely" from two long lacerations to his face, on from the top of his forehead to end of his nose with a second wound from his left cheek to bottom of lip.
Garda Grant said the attack on Mr Harty by Brian Joyce was a joint enterprise with his brother, John Joyce (21 at the time) who fled the jurisdiction before sentencing and is now deceased.
Garda Grant said that the treating doctor for Mr Harty's injuries said that the facial injuries would be permanent and gradually fade over time but be noticeable for rest of Danny Harty's life
Counsel for Brian Joyce, Amy Nix BL told Judge Comerford that Brian Joyce is "genuinely remorseful".
Ms Nix said that Mr Joyce "has spent the majority of his twenties behind bars – his decisions and his actions put him there. He accepts that and regrets that and is sorry".
Ms Nix said that father of two, Mr Joyce is a hopeful man and looks forward to his return to his family to make up for lost time and be a good father. She said, "This hope will motivate him to become a useful member of society when he is released".
Ms Nix said that Mr Joyce is illiterate and has had a painful life losing his father and brother.
Ms Nix said that Mr Joyce does art and music in prison and expresses his remorse through his drawings.
After Judge Comerford imposed sentence, Mr Joyce said 'thanks very much sir' to Judge Comerford via his video link from prison.