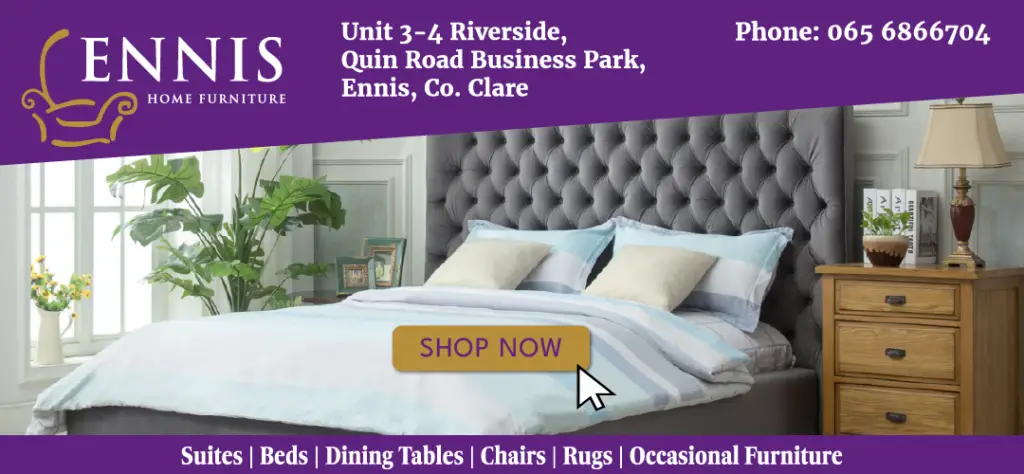 AN ACTIVE TRAVEL application is to be prepared to link Sixmilebridge's primary school, St Finnachtas NS with the village's GAA grounds at O'Garney Park.
Shannon Municipal District senior executive engineer, Tom Mellett confirmed that an application is currently being prepared to the National Transport Authorities Active Travel Programme for Sixmilebridge.
Of the works envisaged, he explained that it would introduce a footpath from O'Garney Gardens to the existing footpath infrastructure within the town. "This would link the estate to local schools via the GAA grounds. We also proposed to widen the path adjacent to the GAA grounds," he stated.
Cllr John Crowe (FG) had proposed the installation of a footpath from O'Garney Heights to the GAA grounds "for the safety of children attending the national school on the R470. As part of these works I am requesting that the existing footpath on the GAA side be widened". Both Cllr Pat O'Gorman (FF) and Cllr Gerry Flynn (IND) were in favour of the motion.
While you're here … The Clare Echo is here to keep the people of Clare informed – more than 5 million page views a year is testament to this. Whether it's a general election, breaking news story, or in-depth interview, The Clare Echo is passionate about delivering trusted, truthful, valuable reporting.
You can see it all – and help us safeguard the future of journalism in Clare – by becoming a subscriber. Every single subscription makes a difference. Do you value what we do? If so, join us now.
Subscribe to the Clare Echo from as little as €3 – it only takes a minute.