*Shane Ross with Rose Hynes & Mary Considine during his November visit to Shannon Airport. Photograph: Arthur Ellis
Workers in Shannon Airport and the Mid-West "are petrified" over the Airport's future post COVID-19.
Cross-party concerns were raised in Dáil Éireann regarding the future of Shannon Airport and the need for effective supports to be implemented.
Acting Minister for Transport, Shane Ross (IND) has agreed to include representatives from Shannon Group on a newly-established aviation task-force. The benefits of such a move have been questioned by elected representatives from the Mid-West.
It has also emerged that Minister Ross has not met or been in contact with CEO of Shannon Group, Mary Considine since the outbreak of COVID-19. Darren O'Rourke (SF) criticised the Minister who he said "made one whistle stop visit" to Shannon in his three years in the Department of Transport.
Jobs in aviation and industrial estates across Shannon are at risk, Violet-Anne Wynne (SF) flagged. She was disappointed with 'the discrimination' of Aer Lingus' staff at Shannon Airport. "There is a real fear that this might be the end of all Aer Lingus flights from Shannon. We already know all other transatlantic carriers that fly into Shannon have confirmed they will not return until next spring at the earliest. The future for Shannon Airport and the jobs that depend on its connectivity appears very bleak indeed. This situation cries out for direct ministerial intervention. Every possible option and-or solution must be examined". She called for the separation of Shannon in 2012 to be revisited.

Cathal Crowe (FF) outlined, "Aviation is the sector most exposed to the Covid pandemic. It has been utterly ravaged. It took the sector 18 months to recover from the 9/11 attacks and it is now anticipated that it could take three to five years for the sector to recover from the current health and economic crises". He called on the Government to intervene in Aer Lingus' decision to temporarily lay off Shannon staff. "Shannon Airport is the driving force for the entire mid-west, and without it, there is no local economy," and criticised how it has received no capital funding from the outgoing Government. "The final nails in the coffin of Shannon Airport have almost been hammered in, but with a claw hammer we can withdraw them and give the airport the boost it needs. We need to return to 24-7 operations".
Aer Lingus must restore the Shannon to Heathrow route, Joe Carey (FG) believed. "When Aer Lingus was acquired by IAG in 2015, clear commitments were given and they need to be honoured. These are with regard to the Heathrow route and transportation to North America". He acknowledged that North American traffic "is the lifeblood" for tour operators, hotels, guesthouses, pubs and clubs across the region.
Absent balanced regional development is urgently required, Michael McNamara (IND) stated. He appealed to the taskforce to restore 24 hour operations at Shannon. "Aer Lingus and Shannon Airport have had a particular relationship going back years and it has never been a comfortable one. There has always been a suspicion at Shannon Airport that Aer Lingus's sole priority is Dublin Airport". He accused representatives from Fianna Fáil and Fine Gael of shedding "crocodile tears" on the plight of the Airport.
Limerick TD, Niall Collins (FF) maintained that a taskforce "will only serve to drag out the process". He added, "We know that the economy is falling of a cliff and that airport business has fallen off a cliff". International standards at Shannon must be kept. "Blunt honesty" is required as to the decline at the Airport prior to the pandemic. "I will not pretend that all was well at Shannon Airport pre-Covid-19. It was not, because the separation of Shannon Airport from the Dublin Airport Authority was far from the spectacular success which was sold to us".
Minister Ross informed Deputy Kieran O'Donnell (FG) that he would not ask Aer Lingus to make a commitment to keep its cabin crew at Shannon Airport. "What I will do is address the matter with it and see what its interpretation of the situation is, and then take it from there". He said he could not order the airline to put in a route and that "in the near future it will be appropriate" to convey the concerns.
"The workers in Shannon Airport and the region are petrified. It seems long-suffering Shannon has been going through a process of being continually denuded and attacked. This pandemic cannot be used as a method to provide a near fatal blow to Shannon Airport. It needs to be protected. The mid-west needs it vitally," Duncan Smith (LAB) commented.
Tipperary representative, Michael Lowry (IND) highlighted that 46,000 jobs in the Mid-West are supported by the work of Shannon Group. He called on Aer Lingus to make a long-term commitment to Shannon. Funding to secure strategic routes and the waiver of commercial rates was assistance he suggested for the Airport. "Shannon Airport is at a critical juncture. Any new Government needs to secure the future of this vital service hub for the mid-west and we need to pursue the restoration of the Shannon-Heathrow route as a matter of urgency".
Pleas for Shannon were "very convincing," Minister Ross acknowledged. He said they are attempting to provide supports to assist airports such as Shannon. "We have introduced possible three-month rates waivers, stabilisation recovery funds and all sorts of subsidies and supports for airlines and the people who have been badly affected. That is not a panacea and has not worked totally, but it has recognised the real difficulties in which people may find themselves".
Legislation and policies can be implemented to aid Shannon, Catherine Connolly (IND) stressed. "The decision made in our name to sell off Aer Lingus in first place was problematic. We now have a situation where Shannon Airport has no planes going in or out, except for military planes, or civilian planes on contract to a government, coming down for refuelling". She added, "When the airport closed in Galway, however, one of the reasons given was that we had an airport just an hour down the road in Shannon and that it was vital for the region, not just for Clare, but also for Galway. It was one of the very strong reasons put forward. The Minister's task force, therefore, might look at the importance of balanced regional development. I hope they can make it mean something. Shannon Airport is vital if we are seriously interested in balanced regional development".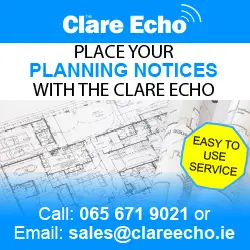 Having met with Mary Considine at the beginning of restrictions, Maurice Quinlivan (SF) was critical Minister Ross had not yet met with the Shannon Group CEO. "Shannon Airport is vital, and what makes it especially vital is that we have connections across the world," he said and referred to its economic importance across the Mid-West.