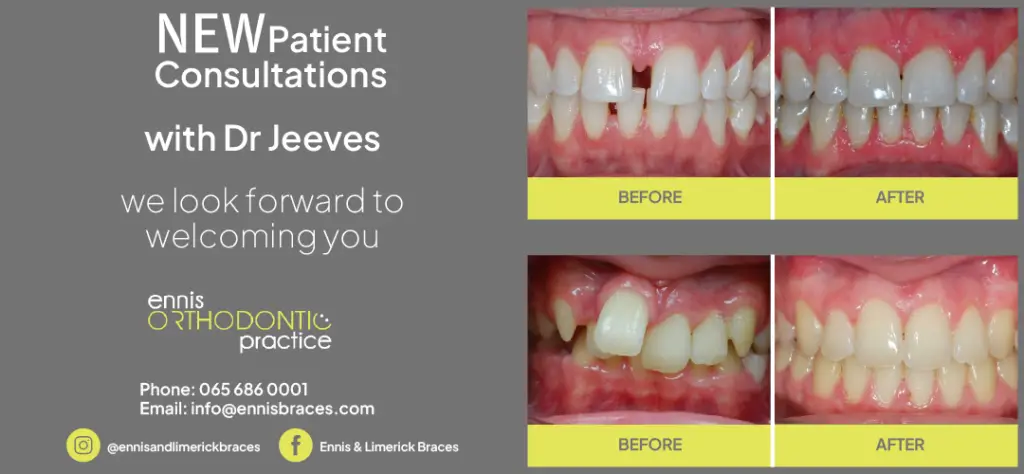 *An Post CEO David McRedmond speaking at the Shannon Chamber lunch in Dromoland Castle Hotel. Photograph: Eamon Ward
COMPANIES ATTACHED to Shannon Chamber were encouraged to act for the common good now and generations to come by becoming more environmentally conscious.
Chief Executive of An Post, David McRedmond was the guest speaker at the Shannon Chamber luncheon held in Dromoland Castle Hotel on Wednesday last. He spoke of An Post's current transformation programme which commenced in 2016.
A renewed sense of purpose throughout the organisation enabled An Post become the first major company in Irelandto eliminate the gender pay gap, the first postal service in the world to attain zero emission delivery status in all major cities – Dublin, Waterford, Cork, Limerick, Galway and Kilkenny, and the first company in Ireland to trial the use of HVO (Hydro-treated Vegetable Oil) for fleet fuel, he said.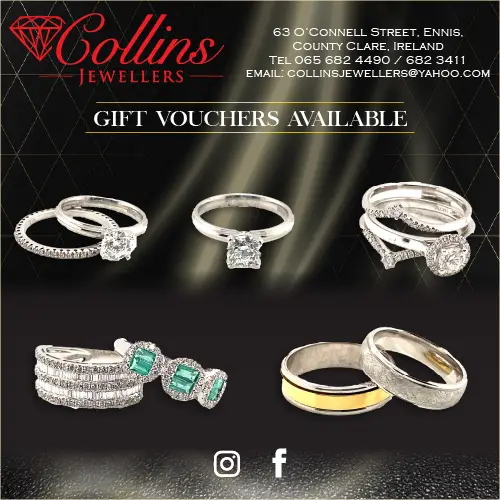 Speaking at the lunch, he stated that An Post centred on gaining wins in two or three sustainable development areas. Having already reduced its carbon emissions by thirty-six percent, against a target of fifty percent by 2025, he noted that while achieving net zero carbon emissions from its own operations will be difficult, it is achievable.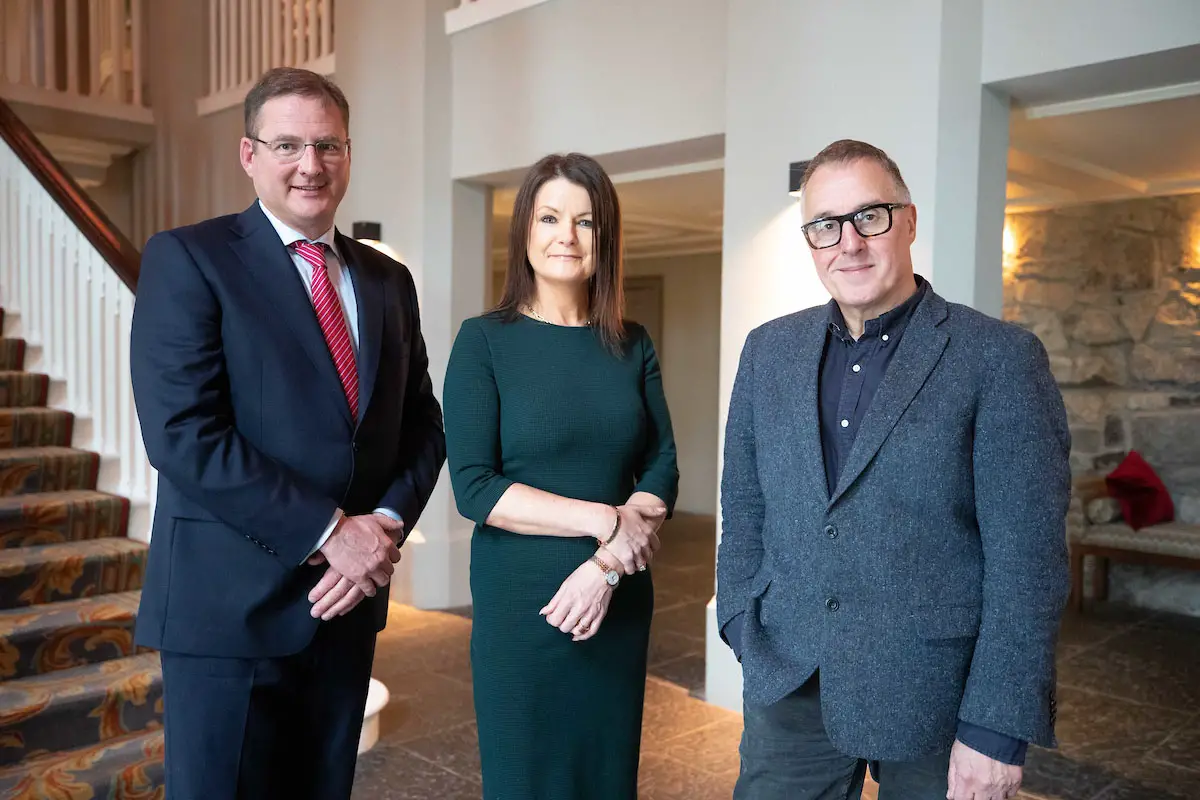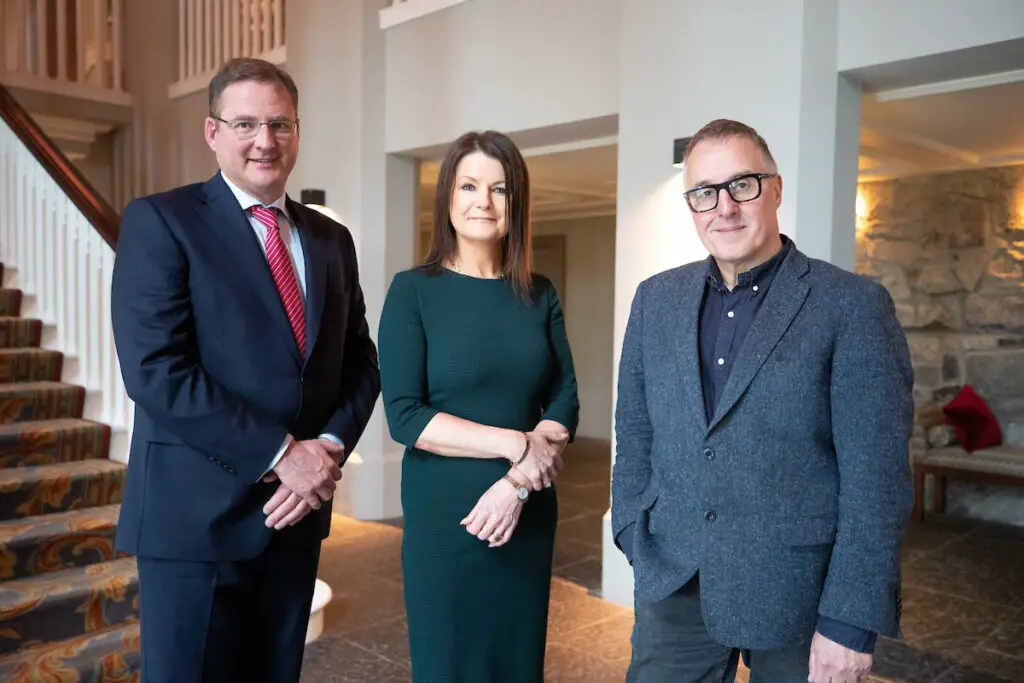 When it comes to a journey of sustainability, companies should just do it and lead with big steps, he urged and to think of their company's purpose and soul and to act for the common good now and for generations to come.
"Big goals matter. It will be impossible to attain net zero unless we move faster in terms of carbon reduction," MacRedmond remarked. When asked which top tip he would give to companies as a target for the next six months, he replied, "Focus on your procurement strategies to ensure that your suppliers are committed to the same sustainability goals as your company".
He added, "publicise your achievements; don't keep your fire under a bushel". An Post's latest initiative, which is testing carbon eating paint for all its post boxes was also referenced.
Shannon Chamber organised the event as part of an overall drive to encourage companies to focus on sustainability. The event was supported by AIB, Clare County Council and Shannon Chamber Skillnet.
President of Shannon Chamber, Eoin Gavin commented, "One of the Chamber's key objectives over the next three years will be to collaborate on promoting sustainability and renewable energy. We have pledged to do this in a number of ways but particularly through creating a platform to brainstorm and undertake initiatives that can enable Shannon and the region to play a meaningful role in Ireland attaining its national targets.
"We also want to work towards positioning Shannon and the region as an exemplar contributor to sustainable development and we have already taken the initial steps to deliver on this by setting up a Sustainability Task Force. Shannon has a reputation for delivering 'Firsts' and we would like to able to deliver another First for Shannon. That's the goal of the Sustainability Task Force," he added.