*The N19 Airport Rd in Shannon. Photograph: Joe Buckley
Absence of infrastructure to facilitate cyclists within the vicinity of Shannon Airport has been brought into focus.
Clare County Council have been requested by Cllr Gerry Flynn (IND) to include cycling lanes in the design of the Airport Rd on the N19 and in the interval to put in place temporary measures "as currently no cycle lane exists".
Senior engineer, Seán Lenihan voiced his agreement that the scheme design is in need of cycle lanes and improved pedestrian access. He confirmed that a detailed design had yet to be conducted for the scheme but that a number of options would be put before the public including the option of "shared use two-way cycle and pedestrian pathways".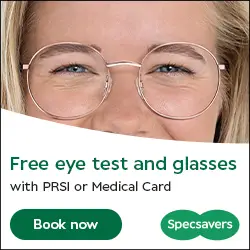 Encouragement of cycling needs to form the thinking into new schemes, Cllr Flynn stated. "There are no mechanisms in place and cyclists by law are not allowed cycle to the Airport". The proposal was seconded by Cllr Donna McGettigan (SF).
Earlier at the meeting of the Shannon Municipal District, acting senior executive officer Jason Murphy commented that the work associated with the National Transport Authority scheme was expected to be ongoing for the next two to three years.
Detail had been sought by the County Council on whether the road would be a dual or single carriageway and also what pedestrian and cycling facilities would exist, senior executive engineer Aidan O'Rourke outlined.
"There is no way we should consider a single carriageway, we should definitely be pushing for a dual carriageway. If there is an accident on a single carriageway, the access to the airport is closed down," Cllr PJ Ryan (IND) argued. "That would be common sense," Cllr Pat McMahon (FF) remarked as Cllr Flynn told the meeting he has put in "a number of submissions" over the years highlighting the need for an international airport to have adequate access. "I'd agree fully with PJ, you are coming off a motorway to an international airport. If there is an accident the airport would have to close," Cllr McGettigan added.
A joint submission from the Shannon MD to the scheme was suggested by Murphy and supported by Director of Services, Liam Conneally, "The views of the members should be co-ordinated in the consultation and we should be making a strong pitch for the dual-carriageway. In order to facilitate an International Airport, the infrastructure needs to be befitting of that".