*Cllr Roisin Garvey speaking at the campaign launch. 
A Green wave swept over The Old Ground Hotel on Sunday last as over one hundred people attended the campaign launch of Roisin Garvey's General Election bid.
Elected to Clare County Council on her first attempt last May, Roisin referenced her long-time involvement as a community activist at the launch. The Inagh woman vowed to work for "more and better local housing", "increased rural transport", improvements in health services and more support for farmers in the county.
"Sustainable rural development is key to the lives of the people of Clare. Clare deserves a strong, honest female voice that accepts that the effects of the Climate Crisis is real for the people of Clare. I want farmers and those at risk of flooding protected sooner rather than later. I want to give the younger people a voice and to give them hope in relation to their concerns about climate and their futures," she said.

Leader of the Green Party, Eamon Ryan TD and MEP Grace O'Sullivan attended the launch as did local business personnel, members of Fridays for Future Clare and farmers including Chair of the Clare IFA Willie Hanrahan. "I know how important it is for the Greens and farmers to work together now more than ever," Roisin acknowledged of the Doonbeg farmer's presence.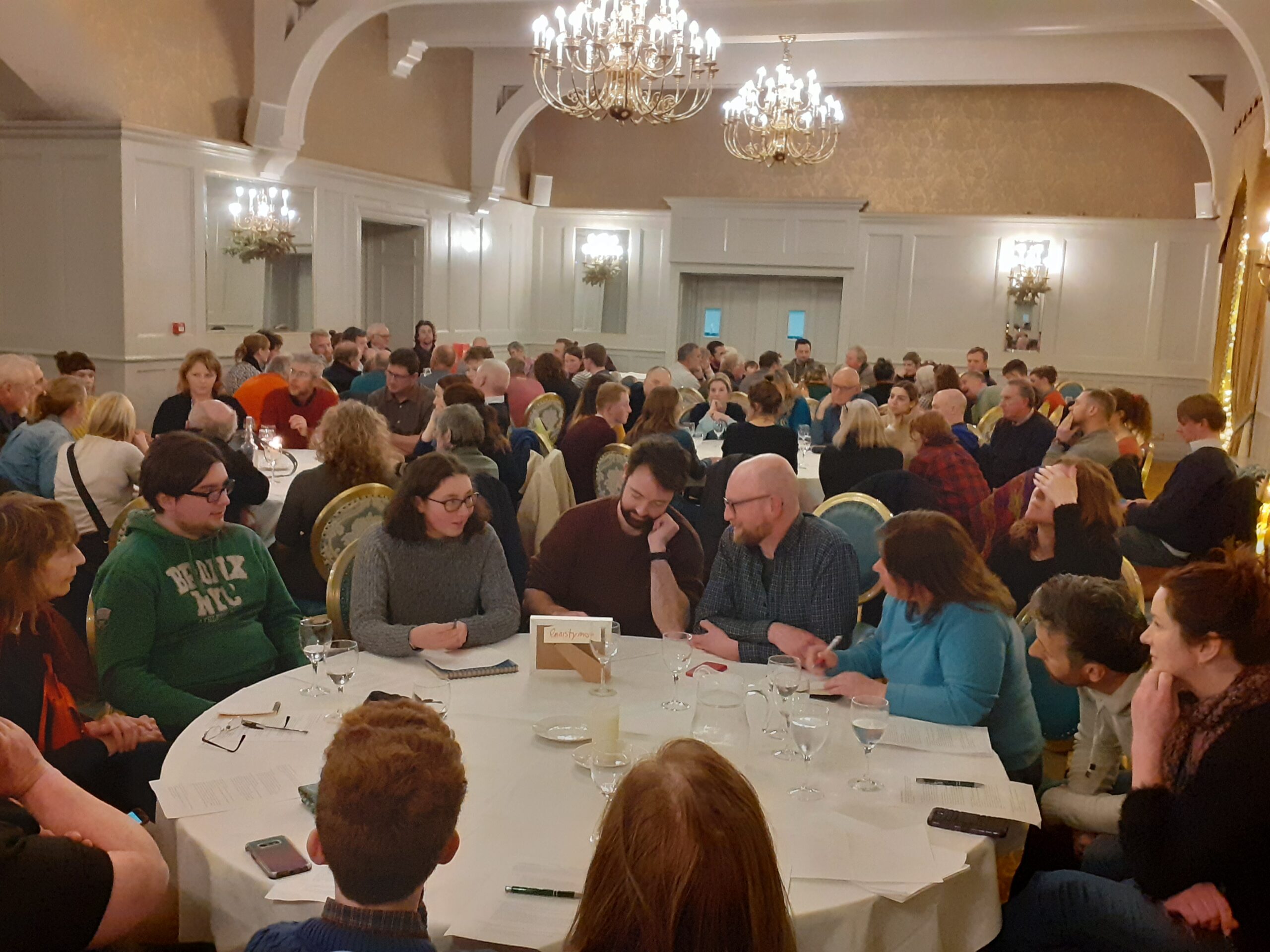 Ryan stated, "The huge turnout of Clare residents seeking to volunteer to get a Green Party candidate elected is a reflection of public support for sustainable development. A strong way to achieve this is to have Green representation in the Dáil or in Government to prioritise the needs of the people of Clare."
Grace O'Sullivan flagged the increase in party membership plus the addition of thirteen county councillors in May's local elections. "The Green Party are breaking through, consolidating and demanding the solutions needed from the next government. Now we have to make sure the next Irish government harnesses all the initiative, inspiration and innovation Ireland has to offer, to ensure a just transition to a stable society and economy for us and future generations".