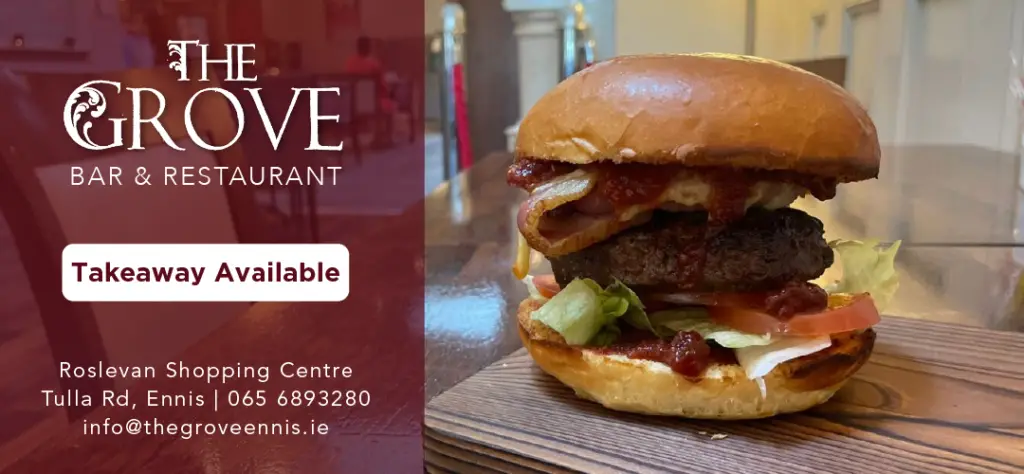 *Cllr Johnny Flynn flanked by Senior Executive Officer, Leonore O'Neill. Photograph: Eamon Ward
Creativity, cooperation and courage were among the compliments dished out to Cllr Johnny Flynn (FG) as his year long tenure as Mayor of Ennis concluded on Thursday.
In what his second term as Mayor, the Ennis native took on the mantle in the aftermath of the 2019 local elections. He previously served in the role in 2014. His party colleague, Cllr Paul Murphy (FG) was unanimously elected as his successor.
Director of Service, Carmel Kirby was the first to acknowledge the contribution of Cllr Flynn as Mayor. "I thank Johnny for his creativeness, his availability to us and his co-operation among us". She stated that there was "always a layer of innovation" to his thinking.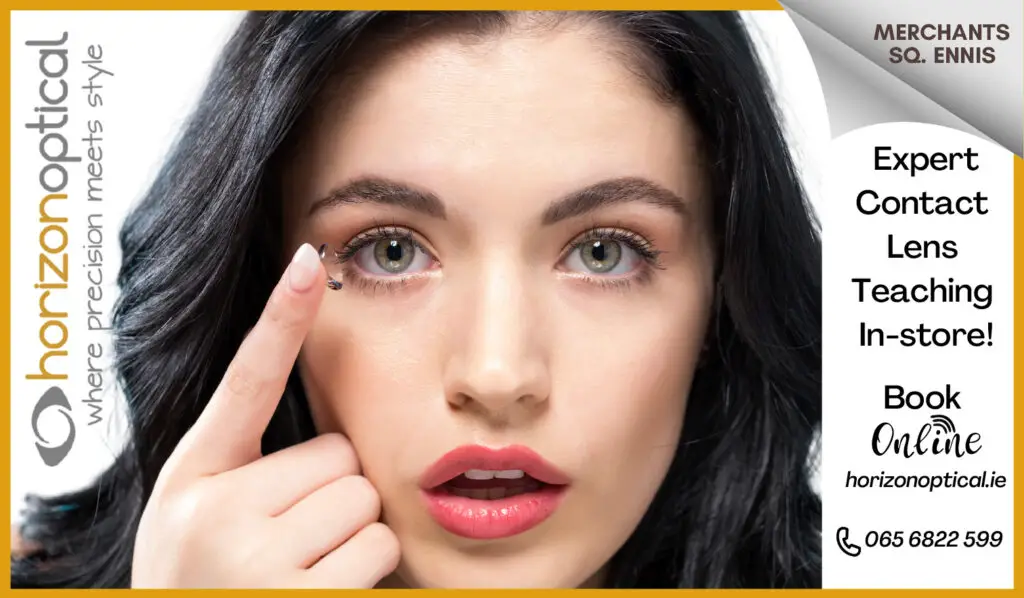 "We would like to thank you for being such an advocate for the Ennis Municipal District," Cllr Ann Norton (IND) commented. "You've done a fantastic job, this year hasn't been an easy year for you personally and then to add COVID-19 to it at the end, you've done a remarkable job. You've represented yourself and the councillors extremely well. I'm very grateful you were sitting in the Chair for the first year of our new term".
Noting that canvassing for the local elections is "quite exhausting," Cllr Clare Colleran Molloy (FF) praised how Cllr Flynn took up the mantle with ease on the back of last year's campaign. "I have always found you to be a gentlemanly person, that has always shone through in your endeavours". She said collaboration was commonplace between management and councillors thanks to the input of the Tulla Rd based representative.
Cllr Mary Howard (FG) congratulated the former Fire Chief on "a very good year in very tough times, any year is difficult following an election and then you had surgery at the end of last year on top of it". She stated, "You have Ennis at your heart, that has been shown and proven". Councillors were very content with how informed the Outgoing Mayor kept them, Cllr Pat Daly (FF) outlined. "His experience as a member of the Chamber of Commerce paid to great effect".
Clare youngest councillor, Mark Nestor (FF) thanked Cllr Flynn for the warm welcome he extended since winning a seat on the Ennis MD last May. "You're a pleasure to deal with, a gentleman as always, thank you for the hard work and commitment, I hope to continue to learn from you in the Chamber".
"To me, he has been a shining beacon as always for the town, a real Townie," Cllr Paul Murphy (FG) believed. "Even when things are in the melting pot, Johnny will bee one of the first to walk the streets and get feedback from the people, he is not afraid to get his hands dirty".
A grateful Cllr Flynn thanked fellow councillors for giving him "the honour" of being Mayor. "Working with the Executive has been fantastic," he said and cautioned that he is likely to become "a bit more difficult" to deal with when he returns to the his traditional seat. "My head is swollen from the remarks, you can't see from the big head of hair," Flynn joked.