Regarded as having one of the most beautiful voices in the county, Clare tenor Jerry Lynch has died.
Born and reared in Clogher, just south of Kilfenora, Jerry would go on to develop a reputation as a wonderful Irish tenor singing at concerts and festivals in Ireland, the US and the UK alongside the likes of Christy Moore, Phil Coulter, Maura O'Connell, Sharon Shannon, Dolores Keane, Tommy Fleming and Sean Keane.
'The Dimming of the Day' was the first complete album he released. Produced by his cousin, PJ Curtis is has sold over 35,000 units.
The Lynch family have long held a strong association with the Kilfenora Céilí Band that continues to this day. Jerry's brothers Pat and John are current members with John the present band leader, their father PJ was also a previous member.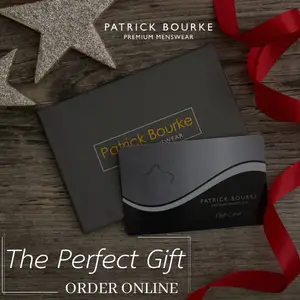 Younger musicians will recognise Jerry's voice from 'Clare My Heart My Home', a song written by Tim Collins that was first heard during the 2017 Fleadh Cheoil na hÉireann. It is one of the unofficial anthems of Co Clare. Lynch's is the first voice to accompany the ballad.
Last year, the Kilfenora Ceili Band launched 'Both Sides Now', Jerry sang on two tracks for the album, 'Crusader' and 'John O'Dreams'. Also in 2019, his daughter Kathleen Malone released a charity album in aid of the Burren Chernobyl Project which featured the voice of Jerry on two songs 'Whispering Hope' and 'You'll Never Be The Sun'.
A spokesperson for Kilfenora Céilí Band told The Clare Echo, "It is with sadness in our hearts that we say farewell to our wonderful singer and true friend Jerry Lynch. A gifted and talented man, he graced every stage with his powerful yet sensitive voice that left the audience spellbound. Jerry was so proud of his Kilfenora heritage and of being part of the band for many years. We will miss our comrade and friend but will treasure the memories we shared together as a group with Jerry. Our sympathies to Anne and to all Jerry's family".
Stockton's Wing singer Mike Hanrahan described Jerry as "a beautiful man", radio presenter Ger Sweeney said he "was one in a million. His influence, humility and greatness is a lesson to us all. He has left a void that cannot be filled". Champion Irish dancer, Michael Donnellan who is related to the Lynchs said it was a pleasure to share the stage with Jerry on many occasions. He noted that the Banner was flying high for Jerry.
Cultural historian, Gearóid Ó hÁllmhuráin noted that Jerry was "a mighty Clareman" and spent recent days listening to 'Clare My Heart My Home' across the Atlantic.
Jerry Lynch's heart and home in Co Clare is poorer for his absence but grateful for the contribution he has made to its culture and life.
He died peacefully at The Galway Clinic. Jerry will be sadly missed by his wife Ann, beloved children, daughters-in-law, sons-in-law, grandchildren, his brothers, sister, Aunt Judith, in-laws, nephews, nieces, cousins, extended family, neighbours and many friends.