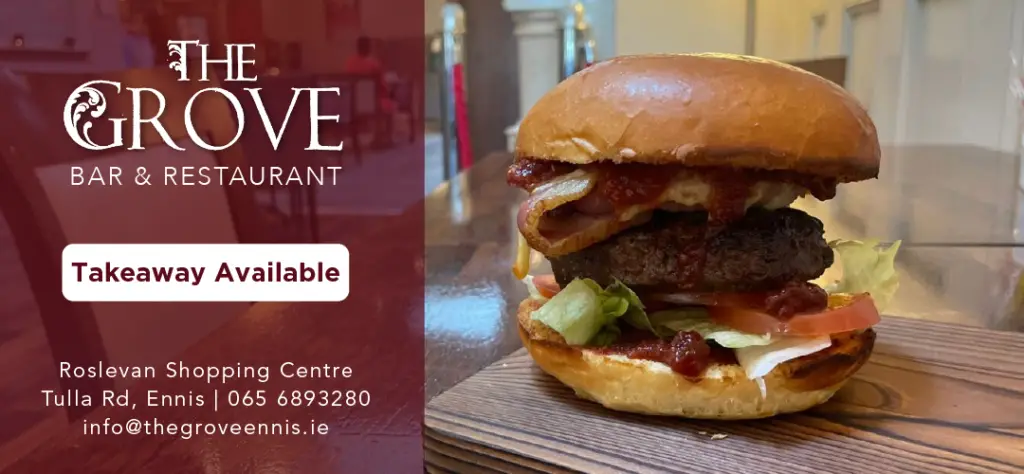 *John Corry (far right) taking notes during a meeting of the West Clare MD. Photograph: Eamon Ward
A Clare civil servant has been lauded as the model in which to carry out public service.
Cooraclare's John Corry has concluded an eleven year term working as town clerk of Kilrush Town Council and later meetings administrator with the West Clare Municipal District on Clare County Council. He has left his post as in the West Clare MD to take on an expanded role in the roads department of the local authority.
Speaking at the AGM of the West Clare MD, Cllr Ian Lynch (IND) criticised the reorganisation of Council positions, "It sticks in my throat that John Corry is leaving us". He worked alongside Corry on the Town Council and later the County Council. The Kilrush man recalled that John was nominated for the Cissie Roughan award in recent years. "He does his job so well, he can send replies at 11pm at night, I'm not sure who is taking up the role but they have big shoes to fill".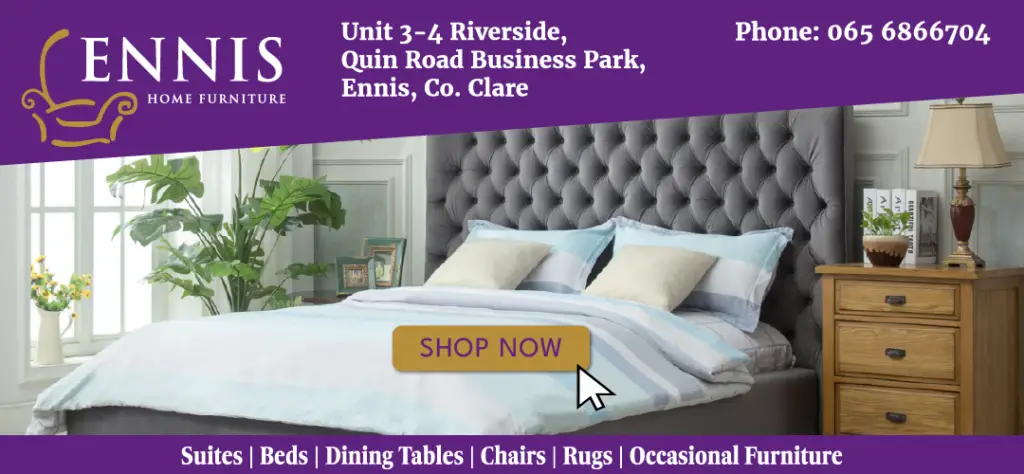 Councillors that were first elected in 2019 noted how Mr Corry assisted in their transition to public office. "As a new councillor it is always difficult to get your feet under the table and get up and running, John Corry was great to include everybody, he was always very patient and get us all working to the best of our ability," Cllr Joe Killeen (FF) stated.
"I would have failed in my role as a county councillor if it wasn't for John Corry, if I could keep John Corry all to myself to run my life I would," Cllr Roisin Garvey (GP) confessed. "The height of efficiency" was always demonstrated by the Council official, Cllr Gabriel Keating (FG) outlined.
Adding to the tributes, Cllr PJ Kelly (FF) commented, "Sitting in this corner I sometimes find myself offside with the Chairman of the day. John Corry, what can we say about him, he always went out of his way, he could be a model to a lot of people in how to do public service. He worked after hours to make responses, a gentleman and he could not be surpassed".
Cathaoirleach of the West Clare MD, Cllr Joe Garrihy (FG) acknowledged the support shown by Corry and gave a small presentation to him on behalf of the councillors and staff.
Recalling John's move to the Town Council in 2009, Director of Service Leonard Cleary declared "he hit the ground running". Cleary continued, "He led the Town Council in the most senior position of the Town Hall and led from the front. His partnership with elected representatives was notable". "His minutes are a force to be reckoned with, they have a meticulous level of detail".
Corry thanked councillors and officials for their "kind words" and presentation. "It has been a pleasure to work with you all during the last number of years," he said and wished all in the West Clare MD for the future.