CLARE'S newest retail addition, Blackbird opened its doors to the public on Friday to great fanfare, writes Stuart Holly. The famous Beatles song of the same name states, "you were only waiting for this moment to arrive" and the same can be said for entrepreneur Katie Rogers, who fulfilled her dream of opening her own boutique after 13 years in the jewellery industry.
Strengthening Ennis's title of Ireland's Boutique Town is this beautiful and elegant jewellery store based at Bank Place, which is inspired by the jewellery houses of New York City. Having spent 13 years working with Seoidín, Quin native Katie Rogers said that when the unit was advertised to let, she took it as a sign.
Visiting Katie for a sneak peek ahead of opening day, she told The Clare Echo, "It was literally the sign I was looking for – I saw the to-let sign and the minute I came in I knew it would work because of the high ceilings, I loved that. It was the first place I looked at and I knew the minute I came in it could be transformed.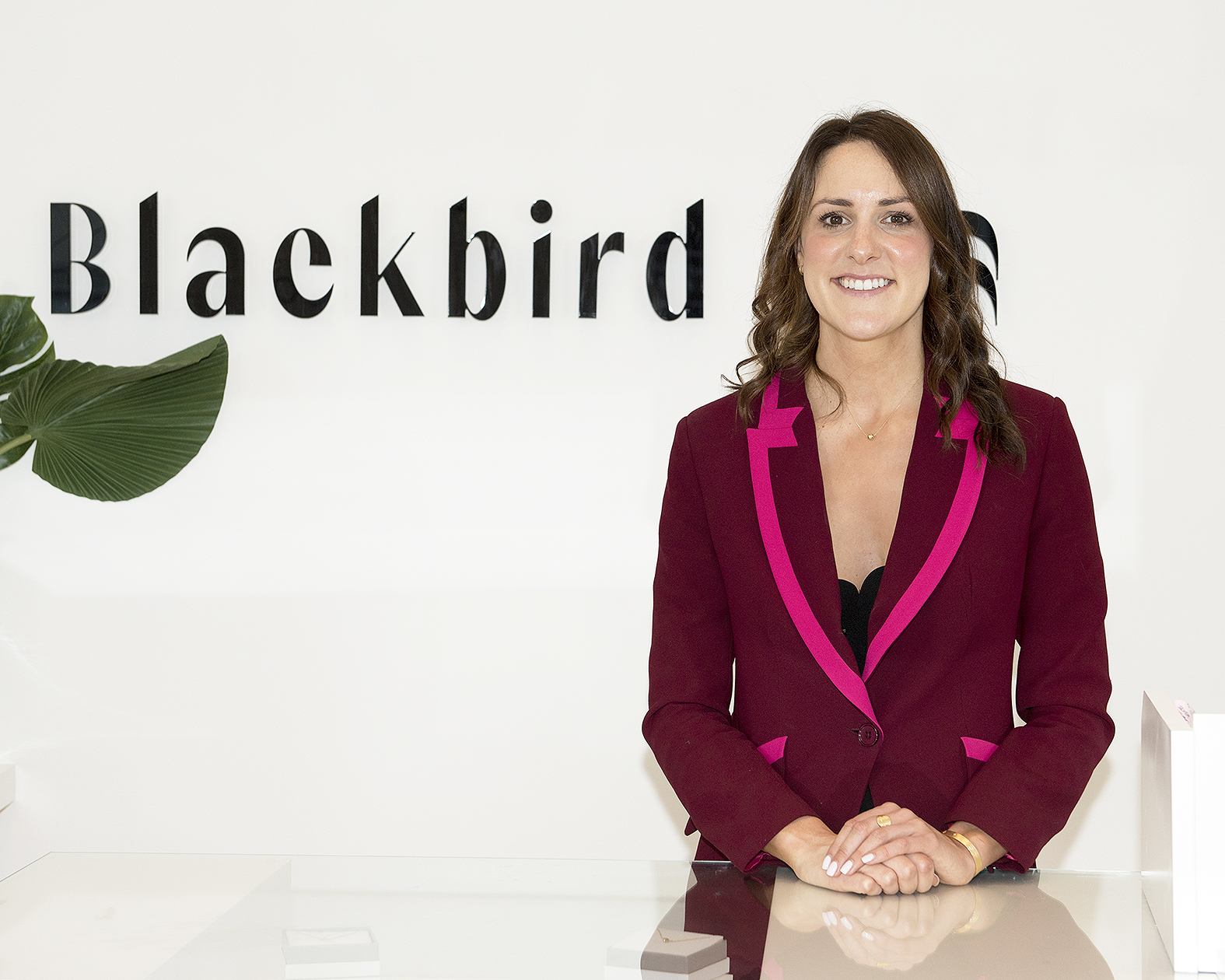 "I had this store in my head. I used to go over to my sister in New York and a lot of jewellery stores looked like this, they were going with this more relaxed vibe – it wasn't girls in suits and fitted cabinets – it was more free standing units and a little bit more chilled but they were still selling gold and diamonds and I thought that would work in Ennis. I thought, at least it would be different because we do have 10-plus jewellery shops, so it would stand out a little bit and maybe put people at ease.
"I think a lot of the time in a jewellery shop it can be off-putting. You go in, everything's behind glass, especially for men, they've nothing to feel, nothing to touch, so I felt if we did a more chillaxed approach it might work."
Katie believes that despite the high volume of jewellers already in existence in Ennis, Blackbird will add to the shopping experience here, adding that "competition is good and I think the more occupied units in town the better. I'd be hoping I'm offering something different, different products, different styles."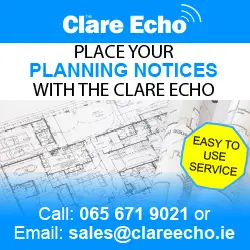 Katie is well-known to Ennis shoppers having been the face of Seoidín Eile on Abbey Street for the last decade. Her solid grounding in the industry along with her popularity in the town will no doubt stand to her as she endeavors to build her own business.
"I started working in Seoidin on O'Connell Street when I was 17 and I instantly loved it. I felt at home with the staff, the customers and the gorgeous jewellery. From day one I said I want to open my own store some day," says Katie, a former Coláiste Mhuire student. "When I finished college I began running Seoidin Eile and I absolutely love it. It fulfilled the dream to a point but there is still this itch to take on the challenge of going out on your own, doing your own thing."
Katie got her first taste of working with the public as a teenager at Malachys Pub in Quin, where she realised she loved dealing with people. Speaking to The Clare Echo about her new venture, the Business & Event management graduate is now excited to be able to put her LIT degree to full use, even "all the accounts and things I didn't like" she laughs. Admitting that the idea had been in her head for a long time, Katie said that she decided to take the plunge after 10 years flew by as an employee, "I genuinely did enjoy it – but I wasn't fulfilled – I just said 'Jesus time just goes so fast'."
Within six weeks of finishing her previous employment on August 10, Katie has managed to completely overhaul her Bank Place unit with the help of Edel Moloney from Missy Grey Interiors and carpenter Dónal Conheady. It now resembles with ease the downtown Manhattan jewellers that Katie's vision was based upon.
Having met the neighbours and put the finishing touches on her store which will sell candles and cards alongside the jewellery offering, Katie also paid tribute to her mother Mary for helping to guide her along the way. When asked if there's anybody she turned to for advice in the process, Katie admits, "Definitely my Mom, Mary. She was great to vent to and gave a lot of tough love, she kept me going and was great with the bits I don't like, filling out long forms and paperwork."
So what can customers expect when they walk through the doors of Blackbird? "I hope warmth," says Katie. "They'll get a nice warm welcome and good quality jewellery, price-point starting at €30 all the way up to €5-600, a wide variety basically. Little diamond rings or solid gold bracelets."
"As there is so many jewellery stores in Ennis I decided to head off and source something different and unique. I discovered a beautiful handmade range in Paris by Louise Hendricks, a gorgeous Danish brand Charlotte Lebeck along with some beautiful Irish designers Aria-V and Mo Muse. Another Irish brand to be added is By Leahy by a local girl Laoise Leahy. I wanted Blackbird to offer something new and different. Attending trades shows in Paris and London was new to me but I absolutely loved it."
With the doors finally open, Katie says, "I know the hard work is just beginning and survival in retail isn't easy. I have taken a risk and there will be lots of obstacles and challenges ahead. This is what I've signed up for. But I've always believed if you are determined and work hard everything will work out."
Blackbird at Bank Place, Ennis, is open Mon-Sat, 10am-6pm. Enquiries to blackbirdennis@gmail.com