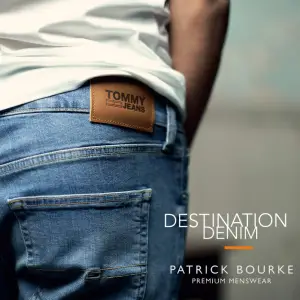 *Kay Morrissey.
Social bubbles have not made life comfortable for some of Clare's older residents according to one woman who described Christmas 2020 as "heartbreaking".
Kay Morrissey celebrated her 80th Birthday this year. Her days now consist of reading, knitting, playing cards on the computer and speaking to family members through her smartphone.
Moving to Clare in 2006 after the sudden death of her husband, Kay joined the Active Retirement Ennis and hasn't looked back since. This Christmas she is looking forward to meeting some family members, but due to Covid-19, it won't look anything like previous years.
"I knew nobody here except for my daughter in Quin," she explains. Up until March, her weekly schedule would include meeting other members every Tuesday for lunch, calling down to her sister in a nursing home in Cork, attending a knitting group on Thursday, mass on a Friday and socialising with some friends on a weekend. "All of a sudden you have nothing. This lockdown has been much worse," she concedes.
Since restrictions, Kay has only been able to meet up with two other members of Active Retirement, stating that many do not feel comfortable, in spite of the introduction of social bubbles. Once a week her daughter Niamh would visit but doesn't always come into the house, taking precautions due to her own children attending a large public school in Clare. "I've one particular friend, the same age as myself and we are very close. She would often call down, but she wouldn't put her foot inside the door. The phone on the other hand, is brilliant," she states.
At the start of the second lockdown, Kay took to knitting for Bumbleance, which transports sick children to hospital in Dublin. Coincidentally, the Children's National Ambulance Service had just recently transported her young grandson Theo, who has a number of health complications. She was delighted to raise over €900 in support. "It took up ages of time which was grand," she states.
For Kay, the hardest thing throughout the pandemic was not being able to visit her sister in a nursing home in Cork. The pair are very close but due to travel restrictions she has been unable to drive down, take the bus or gain access to the nursing home. She states: "I'm afraid now that when I get there, she probably won't recognise me. That to me, is nearly the worst part of my Christmas. She has Alzheimer's. Her family are all away and are not able to get down. I would ring the nursing home, but she wouldn't understand. Buying her a present, just isn't the same. It's very tough. It's heart-breaking when you think about the Christmas' you had before."
This Christmas, Kay will be joined by her son, his wife and their child. Normally, she would head out to Quin to her daughter and to Cork, Dublin and Bray to visit other family over the Christmas period, but won't be able to this year. Most of all, she misses heading over to Thomond Park on St. Stephen's Day to watch Munster play. "I miss it dearly. I love going into the rugby matches, I love it. There is a great atmosphere."
Some people are selfish, and some people thank god, do everything right, Kay says. "That's what would drive you mad is that if you do everything right and others don't. The way I look at it is, I have obeyed all the rules. If I got it, well then, they can't come along and say well mom, you shouldn't have gone out. I'll stay here playing my solitaire, reading and doing my knitting. I am dying to see my grandson and family this Christmas. The little ones are great, they keep you up to date with everything," she states.