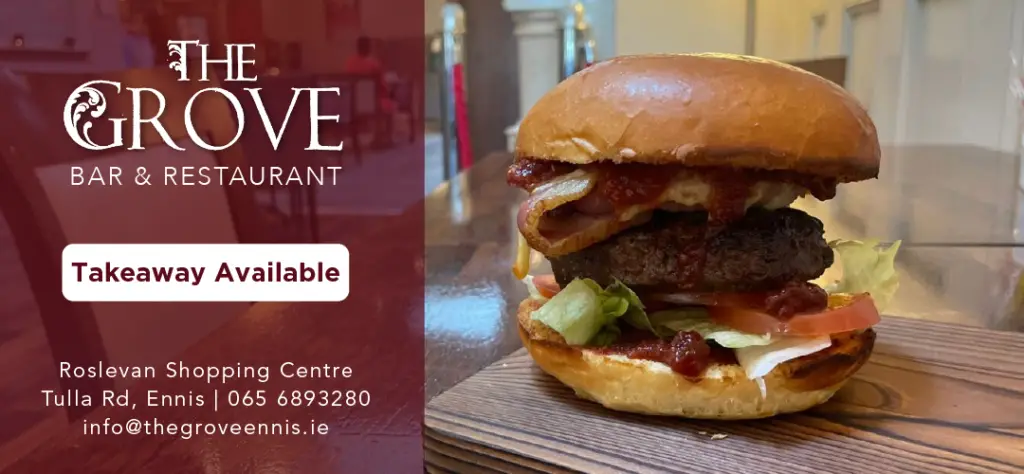 No further increase in the amount of COVID-19 cases in Clare has been recorded in the 98 new cases reported on Friday evening.
Two new cases were recorded in Co Clare in yesterday's update, the Department of Health have confirmed. Since March, 401 persons have tested positive for the virus in the county.
One of the cases is a member of Cratloe GAA, the South Clare club confirmed on Friday. In a statement released on social media on Friday afternoon, a spokesperson outlined that they were working in conjunction with the HSE to identify all close contacts with testing to be offered. Close contacts will be asked to restrict their movements. Once confirmed as a case, the person involved "acted appropriately and restricted their movements once they became symptomatic". Measures have been put in place to prevent a further spread of COVID-19 in Cratloe.
Clare 401 (+2)
Kilkenny 357 (0)
Roscommon 346 (0)
Kerry 318 (0)
Laois 322 (+8)
Longford 288 (0)
Wexford 237 (+2)
Carlow 180 (0)
Waterford 166 (0)
Sligo 153 (0)
Leitrim 85 (0)#COVID__19 no additional cases in 14/26 counties as per Wednesday's figures.

— Páraic McMahon (@thepmanofficial) August 7, 2020
Across the country, 98 new confirmed cases have been reported bringing the national tally to 26,470. 68% of these are under the age of 45, 4 are attributed to community transmission with 67 related to close contact with a confirmed case.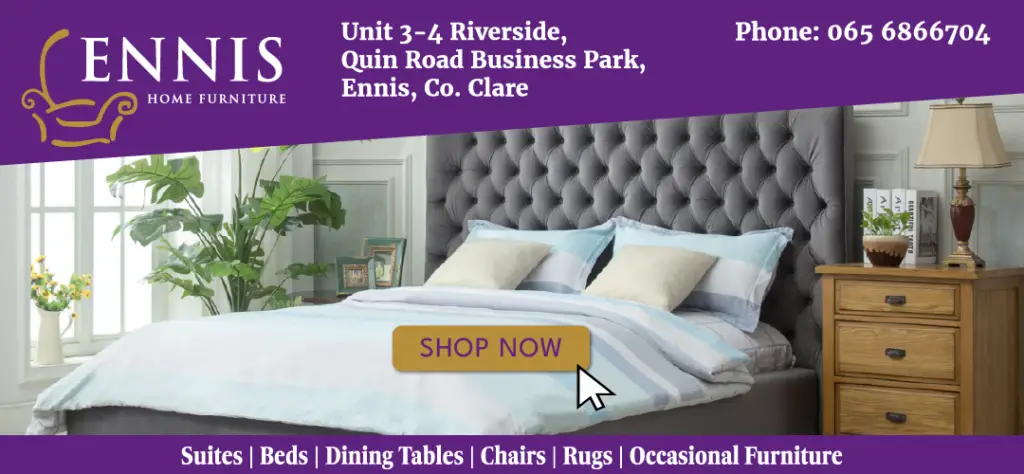 A geographic distribution of today's cases has shown the majority to be in Kildare (35) followed by Offaly (26), Wexford (6), Laois (5), Dublin (5) with the remaining 21 divided among ten counties which are Carlow, Cavan, Donegal, Kilkenny, Limerick, Louth, Meath, Monaghan, Westmeath and Wicklow.
Health officials have announced that an additional four people have died from COVID-19 in the country. 1,772 persons have died from COVID-19 in the Republic of Ireland.
Regional restrictions will come into effect from midnight in Kildare, Laois and Offaly. Residents of the counties are advised not to travel outside the county to stop the spread of the virus.
In an address to the nation on Friday, An Taoiseach Micheál Martin (FF) outlined the following measures regarding the three counties, "Discretionary indoor recreation and entertainment venues such as cinemas, theatres, museums, galleries, bingo halls and other indoor recreational, sports, dance and cultural outlets will be closed. Visitations to prisons, acute hospitals and nursing homes in these areas will be suspended except on compassionate grounds.
"Retail can remain open but with strict adherence to public health guidance including the wearing of facemasks. Childcare and schools that are open can remain open and the preparations for school re-opening will continue. Outdoor amenities including playgrounds can remain open, again with appropriate social distancing advice. Households in these counties are asked to restrict visitors to their homes to no more than six people from no more than three households".
He added, "Outdoor gatherings should be limited to 15 for organised activities. Non-contact sport training can take place outdoors in groups no larger than 15. Contact sports should cease for the next fortnight, except for training for professional and elite athletes. People will be able to travel through these counties en route to other destinations in the normal way".