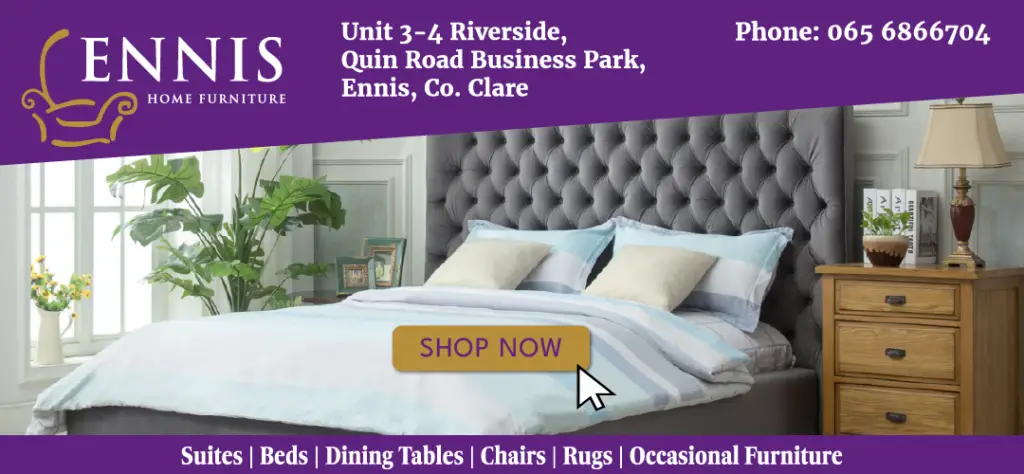 A 92-year old Clare woman was close to death after being "turned away in a most cruel manner" by a member of staff at Ennis Hospital, according to Ennis Councillor Clare Colleran Molloy.
Dolly Colleran is a mother of 14 from Quin and last Tuesday she sought "life-saving service" at Ennis Hospital where she was directed out of the facility like "you would see a farmer trying to get cattle out a gate from one field to another".
Cllr Colleran Molloy recounted the horror endured by her mother at the June meeting of the local authority. In December, Dolly was diagnosed with dementia and since then her family have been caring for her around the clock.
"With the hot weather of late, her intake of food and water was but a thimble of water daily for the week leading up to last Tuesday morning. She was as a result in need of fluids and was terribly weak", Clare explained.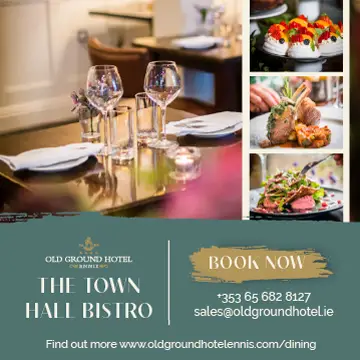 "I happened to be the family member caring for my mother on Monday night and at 9am on Tuesday morning was awoken by my sister Muriel, who having watched Mam's condition deteriorate over the previous night was determined to get medical help at Ennis Hospital. I helped Muriel get my 92-year-old mother into Muriel's car, and Muriel brought her to Ennis Hospital where another sister, Dolores was waiting to assist.
Cllr Colleran Molloy claimed that while some members of the nursing team were eager to assist her mother who "lay languid on a wheelchair", she was turned away due to lack of an appointment and directed "towards the main door as you would see a farmer trying to get cattle out a gate from one field to another".
"They [her sisters] had no choice but to turn mother around towards the entrance in the wheelchair without the assistance of any member of staff and succeeded in getting mother back into the car again".
They drove back to Quin and within 25 minutes a first responder arrived. He took vital signs, the BP and temperature of Ms Colleran was reported as okay. The family then asked if the ambulance would take Dolly back to Ennis Hospital however no female beds were available in Ennis or Limerick.
Clare added that as their mother was in urgent need of fluids, they put her in the car and drove her to Galway Clinic A&E further to Dr. Colm Hackett's referral".
At 1pm they arrived at Galway Clinic and 45 minutes later, Dolly was put on a drip. She is still receiving treatment at the facility more than a week later. "This story is the reality of what is happening on the ground, it is beyond belief that a 92-year-woman could not rely on public healthcare and but for the fact that she had paid up for VHI for so many years, she would probably not be alive today", Clare concluded.
The series of events outlined have been refuted by UL Hospitals. In a statement released to The Clare Echo, the group said. "For reasons of patient confidentiality, UL Hospitals Group does not discuss individual cases. Management at Ennis Hospital is happy to discuss the experience of this patient directly with the family".
An average of between 20 and 35 patients assessed daily at the Medical Assessment Unit (MAU) at Ennis Hospital. The statement added, "MAUs do not provide a walk-in service and patients are referred to the MAU via the Bed Bureau by their GP, Shannondoc or through University Hospital Limerick (UHL) once it has been established that they are suitable for the service. Patients will generally be offered an appointment on the same day or at the latest, the next day, a follow up appointment will be arranged upon discharge.
"If a patient arrives at Ennis Hospital and is in need of urgent medical attention they will be assessed by a member of the medical team and if necessary the patient will be transferred by ambulance to UHL. Where necessary, a doctor or nurse from Ennis will accompany the patient in the ambulance. UL Hospitals Group can confirm that there were no capacity issues for any patients requiring admission at Ennis Hospital on Tuesday last, June 6th".