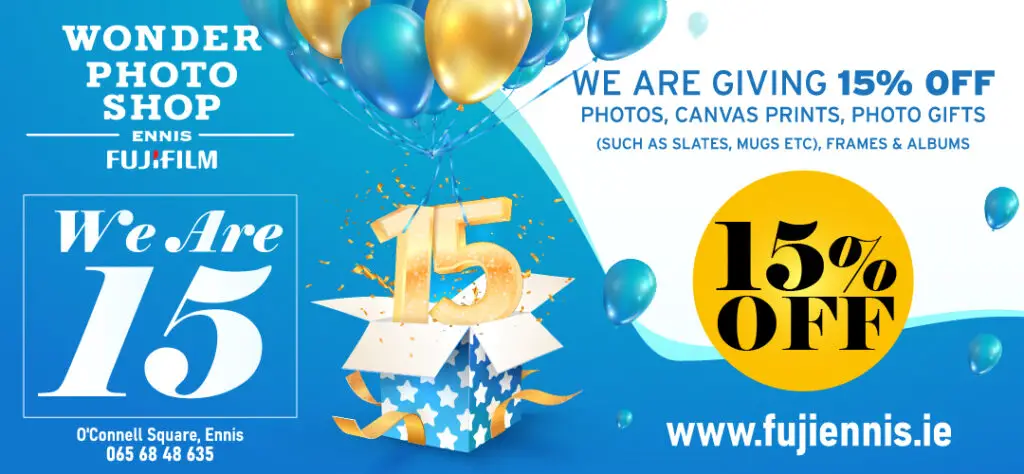 Beckman Coulter is located in the heart of a great community in O'Callaghan's Mills where it employs more than 500 people, making it one of the largest employers in the region.
Part of the Fortune 500 listed Danaher Corporation headquartered in California, it is a diagnostics company whose products are found in hospitals, laboratories and GP surgeries worldwide. The company's vision is to relentlessly reimagine healthcare, one diagnosis at a time and it is very proud of its contribution to the Irish economy nationally, regionally and more locally in East Clare.
Covering 85 hectares at its site in Lismeehan, O'Callaghans Mills, Co. Clare, the plant produces a range of routine Clinical Chemistry, Immunoassay and Haematology reagents for the company's diagnostic systems.  Urine Analysis strips production and Blood Virus are some of the company's most recent launches.  Complimenting the manufacturing offering, Beckman Coulter has a host of Associates working in the Quality, Engineering, R&D, Technical Operations, Complaint Handling, Planning/Materials and Customer Support functions in Co. Clare.  There are approximately 550 Associates employed in Ireland.  The site is in a fortunate position to have minimal rush hour traffic, a great benefit of working in the fresh air of the countryside.
The site in Lismeehan is proud of the ongoing focus on sustainability through various initiatives such as the use of renewal energy, a wormery waste treatment plant, water treatment plant and supporting the farmland eco-system with over 80,000 bees living on site that produce Beckman Coulter honey; the bees and honey produced onsite is overseen by Senior Technical Operations Scientist, Joe Hehir (pictured).  Associates have a 5km nature trail and walkway on their doorstep enabling them to embrace the site's forest and farmland, with lake views and an old castle ruins onsite.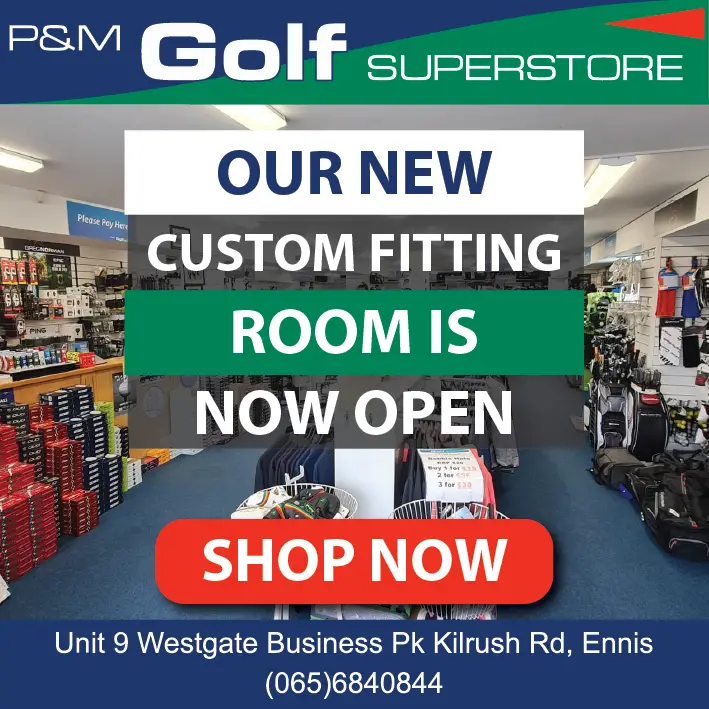 As the strategic site for Beckman Coulter in Europe, the Clare site continues to build out our teams in all areas of the business with opportunities currently open across Operations, Quality, R&D, Supply Chain & Engineering.   We are seeking Scientists to join our Technical Operations, Formulation & Quality Control teams to support our Blood Virus growth plans.  We are also adding technical expertise to our Engineering department with roles for Manufacturing Engineers, Process Engineers, Calibration Technicians and Maintenance Technicians across various shifts including a 3-day work week over a weekend shift offering the flexibility & challenge that working for Beckman Coulter can provide.
Tom Finnegan, Senior Manager Engineering & EHS said: "We pride ourselves in our active employee development programs, where associates can join the company in Clare and get the support & guidance required to enable their ambition".
Since 2009, the Beckman Coulter Engineering team in Co. Clare has been bringing high quality, environmentally friendly automated equipment solutions, enabling productivity gains, to the site across 3 value streams. This has seen the addition in the time of 12 production lines as well as many semi-automated and manual pieces of production equipment. The engineering team support the value streams & facility with a combination of 9 functions which consist of Manufacturing Engineering / Maintenance / Facilities / EHS / Calibration / Systems Integration / Process Engineering / Automation & Data Analytics.
"The team has grown significantly and has almost doubled in size to 36 people since the integration of the Galway site in 2015 and the most recent new process introductions of the Blood Virus & Urinalysis in 2018", Tom Finnegan shared.
In 2023, the site will take delivery of a new fully-automated filling, labelling and packaging line that will significantly increase output.  This will create further opportunities across a number of disciplines including Engineering, at the O'Callaghan Mills manufacturing site.
David O'Sullivan, Senior Director and Site Lead recently joined Beckman Coulter said: "We have a hugely talented team here in Clare.  The ongoing investment in the site is a great endorsement from Danaher of what we are doing here in Clare, we are excited with this latest development that will support growth of operations at the site".
To learn more visit our careers website https://jobs.danaher.com/global/en and enter "Ireland".`
'Opportunity at every corner' working at Beckman Coulter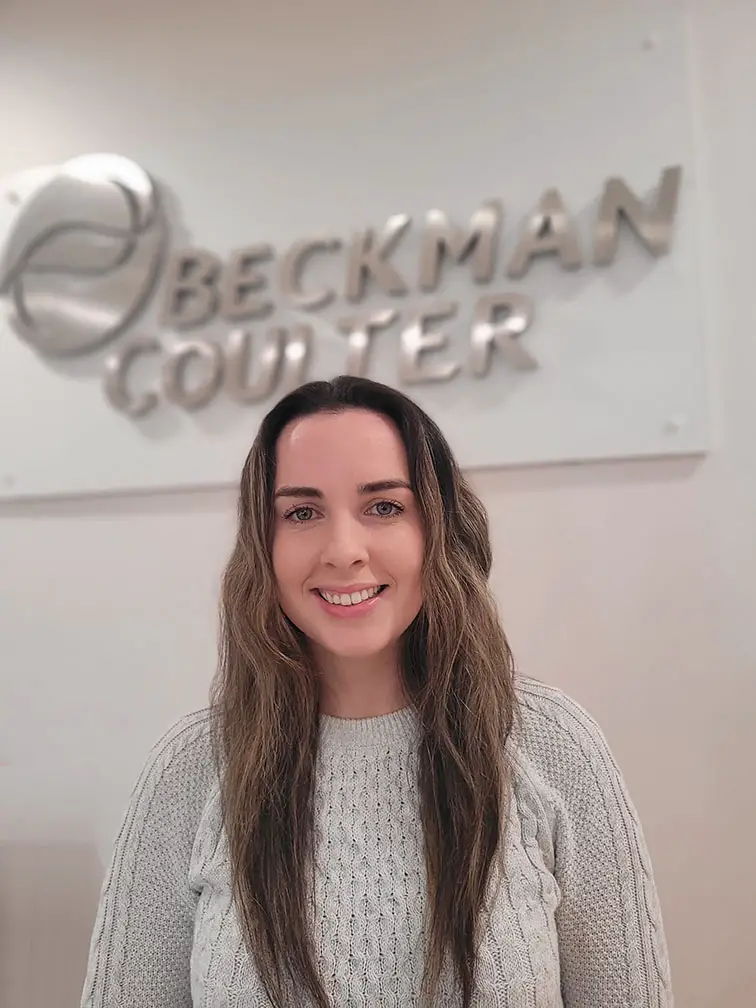 Grainne Howard joined Beckman Coulter in 2019 after completing a Bachelor of Science in Physiology from UCC and a Master's in Business Management from UL.
Hailing from Killimer in West Clare , Grainne was excited by the opportunities presented by Beckman Coulter in relation to the continued development and progression opportunities within in the Beckman Coulter, especially the Formulation department.  Since being with Beckman, Grainne has been involved in several initiatives such as being a core member of the release of SARS-COV-2 Assays into the market.
Grainne was promoted to Senior Production Scientist and is currently enjoying the opportunity to work on a high-profile global project for the launch of Blood Virus assays.  Grainne was delighted to be able to utilise Beckman's Career Break policy to undertake a short stint of travel in South America earlier this year.
'Working in such a fast-paced environment within Blood Virus has enabled me to continuously improve myself as I develop an in-depth knowledge of the processes involved in the manufacturing and releasing of these assays commercially. From when I joined the BV team in 2019 until now, the work carried out within the project has been monumental and it has been such a proud moment when we were able to release HCV as our first commercial batch this year. I am very proud to be part of such a special team and I look forward to all the milestones to come within the BV project – Watch this space!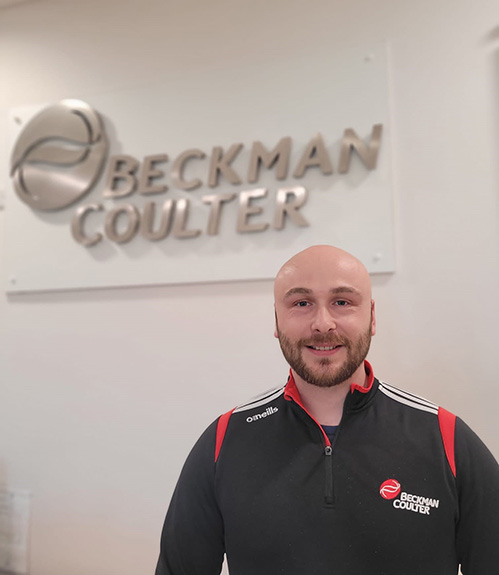 Aidan finished up in Scariff Community College in 2007 and started an apprenticeship as a car mechanic. After successfully qualifying and spending several years in the automotive industry, he was looking for a career change. In 2015, Aidan joined Beckman Coulter as a Manufacturing Associate working on their immunoassay production line.
Since commencement, Aidan successfully moved from Senior Manufacturing Associate to Manufacturing Technician.
In late 2016, with the help of Beckman Coulters Education Assistance program, Aidan took up a Manufacturing Engineering Technology evening course with "TUS" formerly Limerick Institute of technology. In 2019, Aidan was promoted to Senior Manufacturing Technician. "There was opportunity at every corner, from carrying out periodic maintenance on machinery to getting involved in daily problem-solving tasks this was exactly the job I wanted to do and felt at home in" Aidan said.
After successfully completing his Bachelor's degree in Manufacturing Engineering, Aidan was promoted to the position of Advanced Technician Engineering. "This allowed me to get involved with the manufacturing engineers and help them carry out improvement projects within the facility".  in 2021 pursued an Honours degree in Mechatronics Engineering. This year, Aidan has been promoted to Manufacturing Process Engineer.
"As a Process Engineer in Beckman Coulter Clare, I have the opportunity to identify and carry out improvement projects while also working with a wider team to bring in new processes and help to successfully qualify them. It's a very humbling experience to know that you have been involved in designing a new process or updating and improving an older one. At the end of every line in Beckman Coulter there is a test kit or a strip that will impact a patient's life, and it is a privilege to have been involved in continuing to improve how we manufacture our products".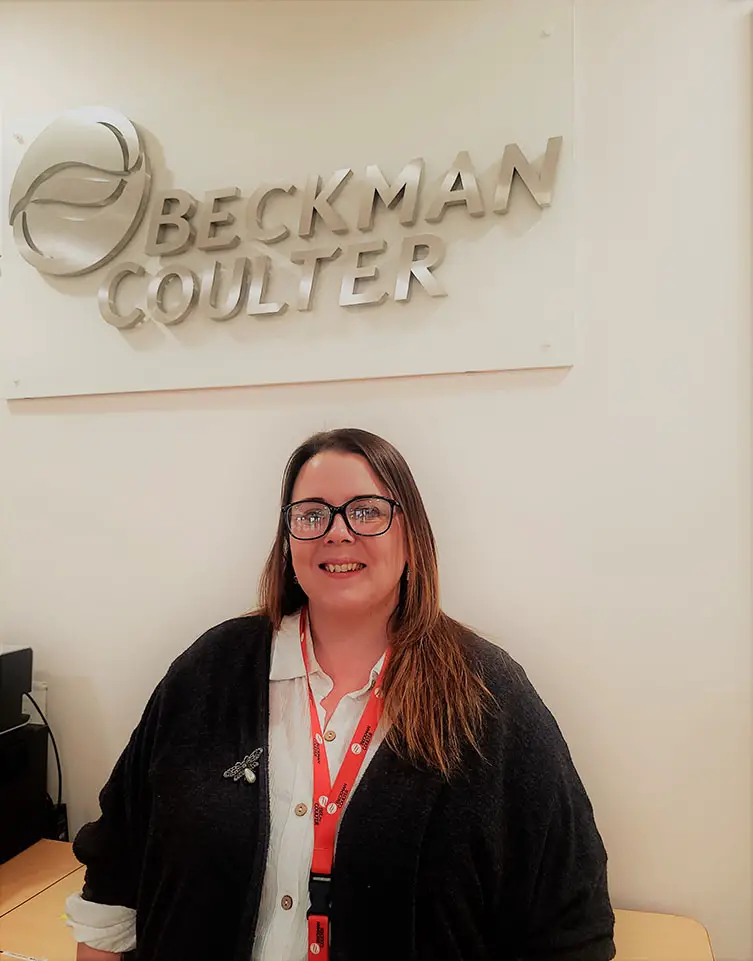 Mary Lenihan joined Beckman Coulter in June 2015 on night shift as a Production Operator.  Being local to the area and based in Crusheen, Mary was keen to join a global company with a local footprint and was excited by the opportunities presented by Beckman Coulter in relation to opportunity for growth and flexible working hours that promoted a good work-life balance.
In March 2018, Mary joined the Quality Control (QC) team.  As a Laboratory Technician, this job allowed for Mary to work cross-functionally further developing her knowledge of how QC operated as whole.
Since joining Beckman Coulter, Mary has successfully participated in many training and development opportunities and she has contributed to several Kaizen events.  Named after the Japanese word for "continuous improvement," these weeklong sessions are hands-on opportunities for associates to learn new DBS tools—and to put them into action.
Mary is also highly involved in the Beckman Coulter Sports and Social Committee and is currently Co-Chair of the Committee. Mary has been an active member of the Safety Council on site for the past two years.
After 4 years in her role Mary was promoted to Advanced QC laboratory technician and is currently enjoying the opportunity to expand her knowledge base and learn new skills and processes to help her further develop in the future.