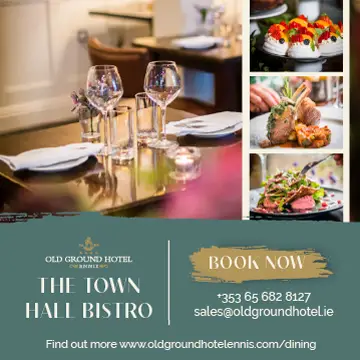 375 FAMILIES in Clare are struggling from a fuel and food shortage.
Clare's COVID-19 community response forum has come across a total of 375 families and individuals that are experiencing a fuel and food shortage during the pandemic.
The figure is anticipated to reduce with the continued roll-out of the vaccine. The forum is operational twelve hours a day seven days per week.
Speaking at Tuesday's meeting of the Rural Development Strategic Policy Committee, Bernie Haugh detailed that the situation was not unique to Clare and that €5k per month was required to "serve the needs emerging in the community". Elected representatives have assisted in raising this money through donations from their General Municipal Allocation.
She said an increase in heat and lighting costs has been experienced while the closures of schools and childcare have led to "addi- tional food needs". Since it began last March, the forum has responded to more than 1,770 phone calls. Over 30 persons have made themselves available to deliver, shopping, prescriptions and fuel as part of the efforts.
Chair of the SPC, Cllr Pat Hayes (FF) acknowledged that the vast majority of the population from students to older people were suffering. "Some of the challenges will not go away when people get the vaccine. There are many challenges out there," he commented.
Cllr Joe Killeen (FF) noted "the necessity of the service continues while we are waiting for the vaccine". He encouraged people to ring a neighbour to keep them engaged in conversation, "the stress and anxiety continues".
Environmental representative, Anny Wise paid tribute to the persons involved in the community response forum. "There is a general feeling that people are pulling behind the people in need during the pandemic, it is far beyond what we have seen. It is really heart-warming to see us supporting the elderly and people in need".