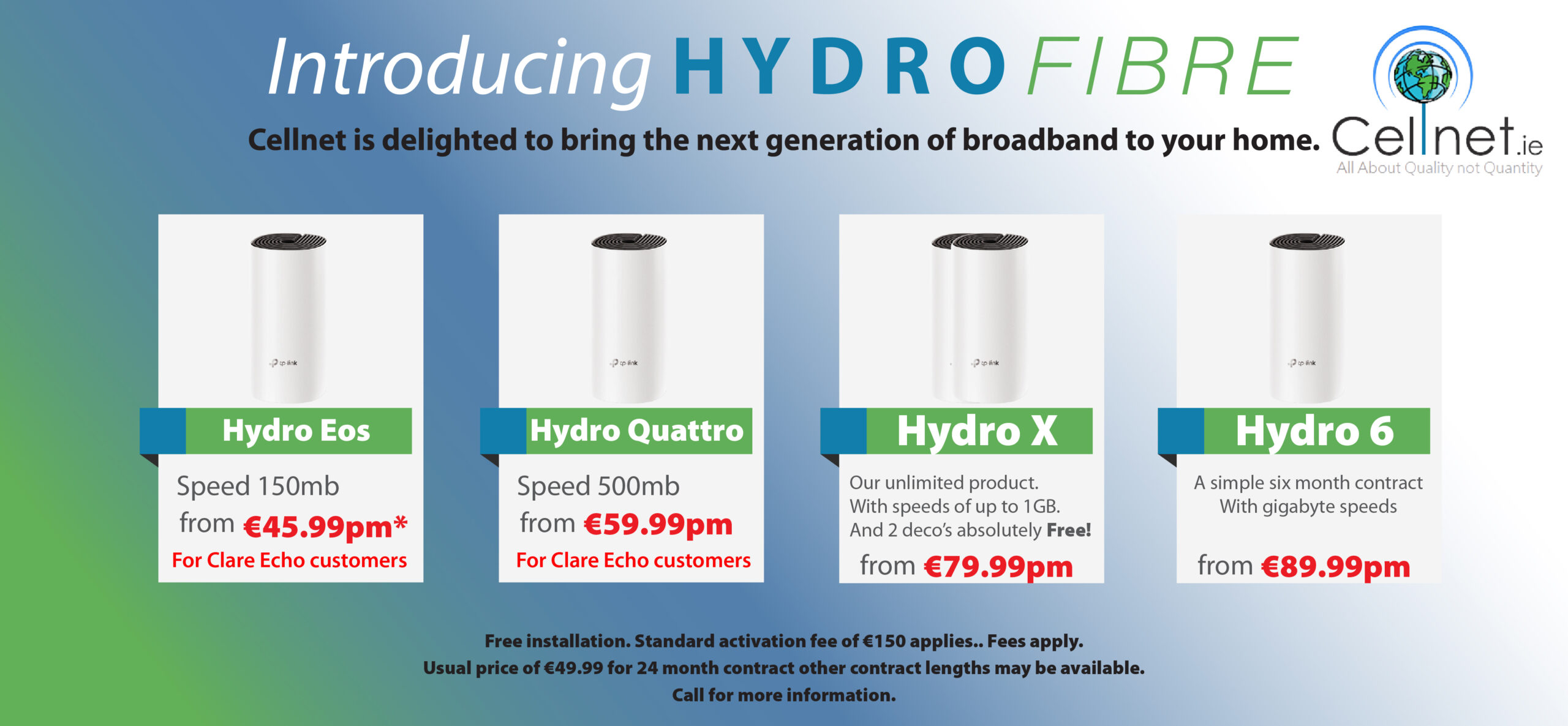 Clare has seen a population increase of 26 percent according to a recently published report.
Increased costs, the abolition of town councils and high vacancy rates have all contributed to a "perfect storm" for regional towns according to a report by the Society of Chartered Surveyors. Negative effects of increased online sales, poor broadband, and Dublin-centric- development were also highlighted.
Small Irish towns outside the catchment area of Ireland's five main cities with populations between 1,500 and 10,000 were focused on excluding larger towns such as Ennis, Letterkenny, Athlone, Tralee, Sligo, Clonmel, Wexford and Kilkenny "as they function in the same way as cities due to their size and regional importance".
A priority recommendation outlined for local and national government is to make high streets, informed, viable, collaborative, attractive, living, working and connected. An imbalance in the population growth across the country was noted in the report with Meath's rising by 78 percent with a 17 percent growth in Kerry, Mayo and Sligo between 1996 and 2016.

In Kilrush 40 percent of the population travel outside the town for work while in Sixmilebridge 91 percent leave the village to get to their place of employment. According to the report, "the lower this percentage, the healthier a settlement is as it can retain workers with the employment opportunities it has. However, when a settlement has greater numbers leaving for work it can lack vibrancy or thriving economy to retain people".
Newmarket-on-Fergus is listed as one of the top ten improving towns for reducing unemployment. In 2011, 203 people were unemployed and in 2016 it fell by 43 percent to 116. Kilrush recorded a 4 percent increase in its unemployment figures and is named as one of the top ten least improving towns, 340 individuals were without work there in 2016.
With five shopping centres and two retail parks, Co Clare has the second lowest out-of-town shopping centres in Munster. The report states "perhaps the most significant challenge to traditional town centre retailing has been the growth in numbers of out-of-town shopping centres and retail parks. Ireland's first shopping centre opened in 1966, since then growth has been extensive, with shopping centres equating to 1.98 million square metres as of December 2012".
On the legacy of out of town shopping centres, the report noted, "Out of town shopping centres and retail parks have decimated town centres. The spread of such facilities across the country has negatively impacted the sustainability and vibrancy of the traditional town centre, where previously retail activity was concentrated. Local authorities have been slow to respond to the impacts of these developments, in many cases they have actively pursued them as they offer further opportunities to increase rates revenue. This short-sighted outlook has exacerbated the decline of town centres. Town centres cannot compete with the offer of retail parks and shopping centres which can provide customers a high concentration of retailers along with often free parking facilities in an easily accessible location, often beside a major road artery".
One of its case studies emphasised the role Tidy Towns groups can play in the locality. "Tidy Towns encourages communities to improve their local environment, so it becomes a better place to live, work and visit. By pitting similar sized towns against one-another, a rivalry aspect exists which adds impetus to the works undertaken by each community group. Over the years, Tidy Town committees have sprung up in every town and village and are now an important stakeholder in town rejuvenation".
Author of the report, Stephen Purcell maintained "the challenges facing Ireland's town centres are daunting" but underlined "they are not insurmountable". "The goal of the Society of Chartered Surveyors Ireland in commissioning this report was to start a dialogue and encourage the rejuvenation of the heart of our rural communities".
Purcell added, "The report recommends the establishment of an Irish Town Partnership in order to enable the sharing of best practice, innovation and mentoring from one town to another.It's clear many of our small towns need to undergo an 'Operation Transformation', but as that programme shows, long-term leadership and commitment is required".