THE Clarecastle Regatta is celebrating its 10th year this weekend, with 2,000 people set to descend on the historic village for one of the county's biggest family fun days of the year.
Having grown steadily under the stewardship of its chief organisers, namely Donal Carey and Fergal Griffin, the Clarecastle Regatta is now a strong fixture on the calendar for people of the proud parish. With an array of activities taking place on the day, families from across the county are expected to attend. The event takes place at Clarecastle's quay, which has become a hive of activity in recent years between the regatta, local currach club and its growth in popularity as a local beauty spot worth visiting.
Clarecastle Regatta certainly lives up to its own tagline 'fun for all the family'. Included in the activities list (take a deep breathe) is Zorbs, stand-up paddle boarding, a raft race, soccer darts, a circus workshop, petting zoo, bouncy castle, pony rides, clay pigeon shoot, live music and barbecue, a dog show, boat trips and kayaking, a singing competition, vintage cars, long puck and 'hanging tough'. It's all listed in the poster but well worth listing again to emphasise that the organisers of this event go above and beyond to make this an enjoyable day for all visitors.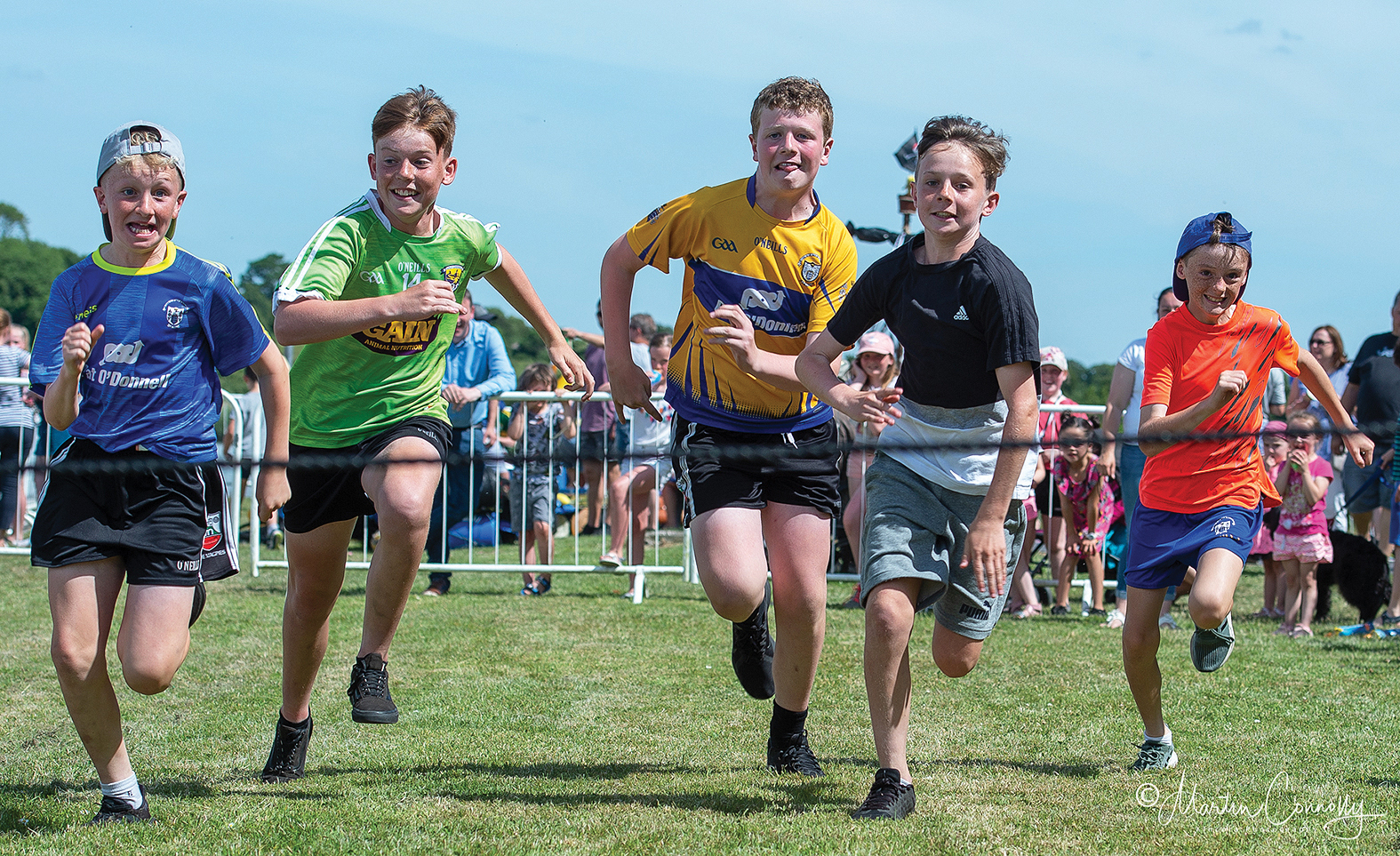 "This is the 10th year," says Fergal Griffin, admitting that celebrating the milestone year has been low key. "I've been involved nine years. It started off the first year as a fundraising event for the GAA club. The curragh club was established 10 years ago as well and they decided to relaunch the Clarecastle Regatta which used to be a prominent feature in Clarecastle about 30 years ago. So it started as a fundraising event and it spread from that into just to being more of a family day and it's grown a bit every year.
"This was the main regatta for Clarecastle Currach Club, their competition day. But as it grew, the water became more used and busier and the Curragh Club found it difficult to have their regatta on the same day so the Currach Club now has their regatta competition day on another day, so this is just a fun day now. There are still a few fun currach races on the day."
Fergal continued that every year the organising committee tries to inject some fresh fun into proceedings. In recent years, the 'slippery pole' saw contestants try to grab a flag at the end of a greased up pole, before plummeting into the River Fergus. This year, that will be replaced by an event made famous by Ireland's Fittest Family. "We're trying to do more stuff in the water like the kayaks, SUPs coming on board. Where we had the slippery pole before, we're going with the hanging tough now this year, something like what you see on the Fittest Family. We'll probably have some prizes, we'll set up a couple of different age groups."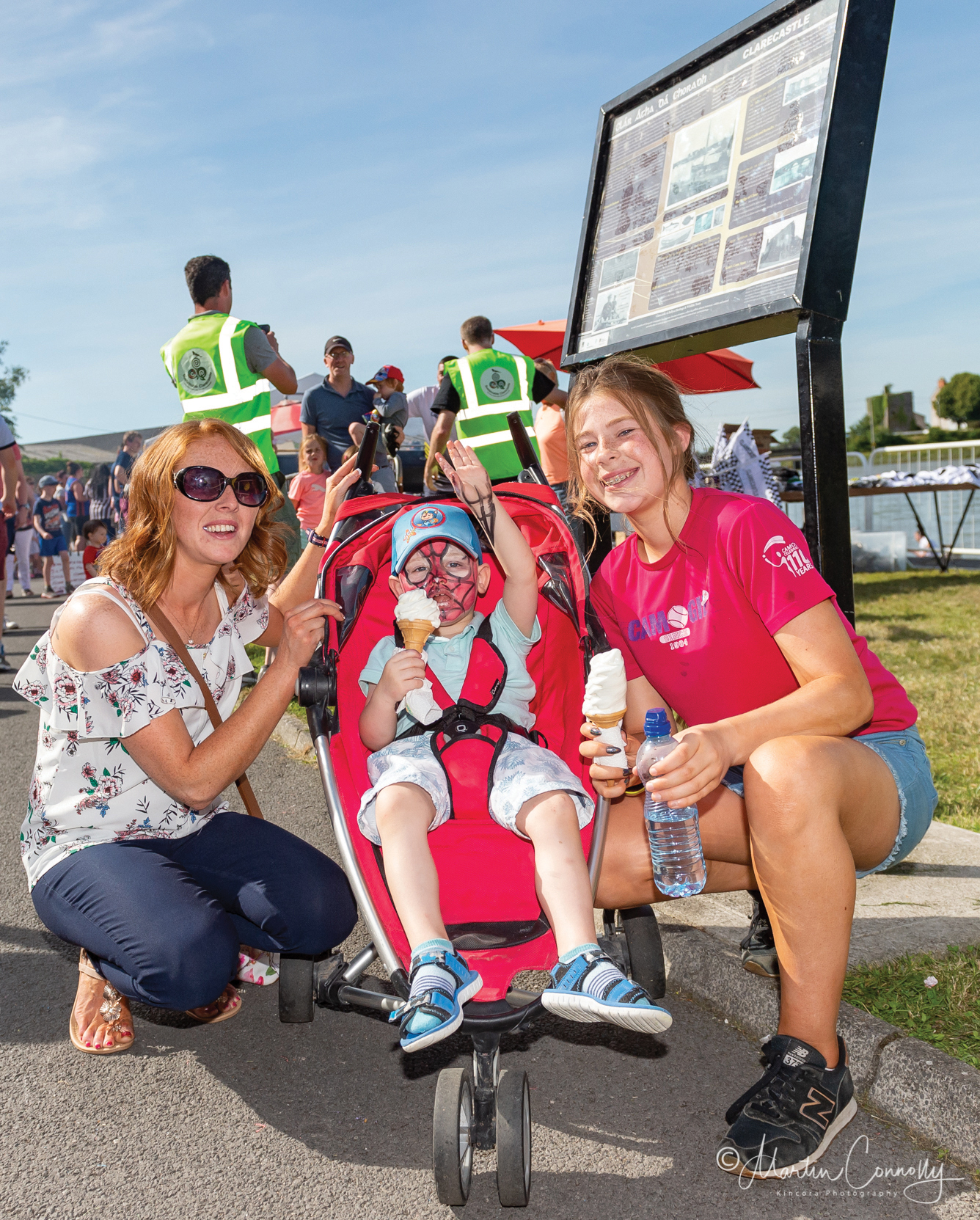 Of course it's not all high-level and energetic activities; there are also the market stalls for the grown-ups to browse, which have grown in popularity over the last few years. Mr Griffin explains that while it began as a fundraising event, these days it is first and foremost about bringing the community together for a day of enjoyment, while some local clubs and organisations do benefit from the event, such as Clarecastle Tidy Towns, Clarecastle Men's Shed, Clarecastle Community Development, and the local gun club .
"We're expecting between 1,500 and 2,000 people and it's all about family these days, so any money that is raised goes to local clubs and charities."
Fergal also moved to thank those who have come on board in recent years to help with the organising of the event, which has been in motion since February with the final touches being put together with just two days to go.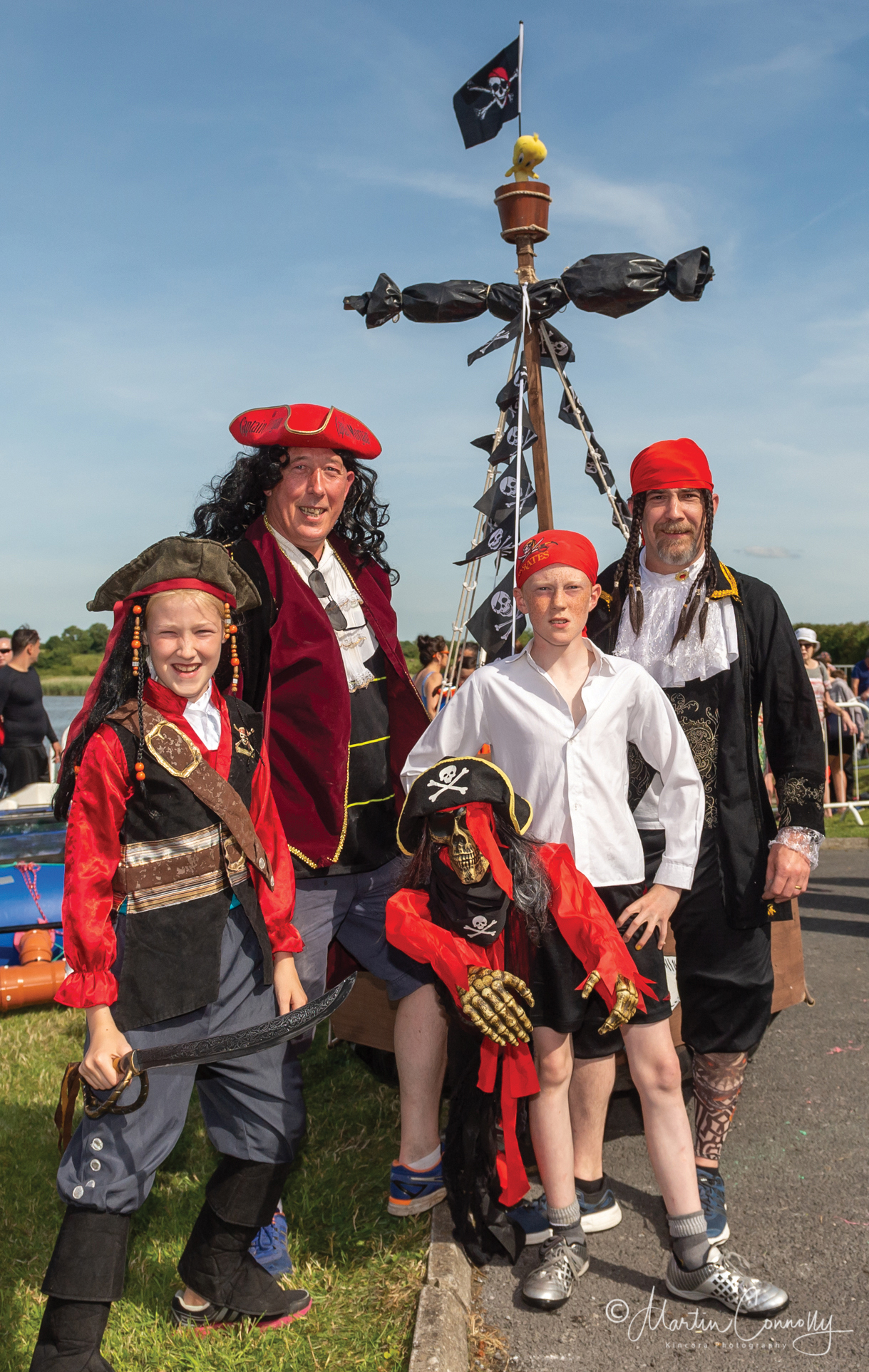 Being the biggest community event to happen in Clarecastle every year – it's certainly the highlight for families, as Fergal says "especially for families, and those who maybe aren't involved in the GAA. It's great for people who are new to the village, it's something everyone enjoys. A lot of people wouldn't really realise the quay is there sometimes, you might see it passing but you wouldn't realise what it is. You often get people saying they didn't realise it was here and it's a lovely area, and it attracts people as it's a nice area for people to go for walks."
Fergal added that this offers a great opportunity for Clarecastle to showcase all that's great about the village. "The Tidy Towns have done tremendous work over a number of years but recently they've really revamped the village. They've got rid of all the ESB wires and redid all the paths and they've just recently got a lot of the older buildings painted. Obviously every year they're working on the flowers and keeping it as tidy as possible but this year they've done huge work which is great, and it will be great to showcase the village on regatta day and we hope that people will come from around to see the village and what it has to offer."
With the sun expected to shine, what better way to enjoy family time than at Clarecastle Regatta? Entry is free however donations at the gate are welcome, while costs are kept to a minimum across all attractions.
The Clarecastle Regatta takes place this Saturday, June 29, from 2pm.
*All Pictures taken by Martin Connolly