COVID-19 has disrupted all aspects of life including sporting competitions, many of which have been cancelled while the remainder have been severely curtailed.
Restrictions to travel both within the country and overseas has resulted in many GAA clubs benefitting from having more players available and this, in turn, has led to applications from many clubs to enter additional teams in competition this year.
Fifteen clubs have made application to Clare GAA to be allowed enter an additional team in competition in 2021.
In hurling, Kilmaley, Broadford and Clooney-Quin have applied to affiliate a fourth team at adult level for the first time in their history. Other hurling clubs planning to field an additional team at adult level are Crusheen, Ogonnelloe, Éire Óg, St. Josephs Doora/Barefield, Scariff and Ennistymon. The North Clare side (Ennistymon) will be fielding a second adult team for the first time. All of these new teams will compete in the junior C championship and in the junior, division 6 league.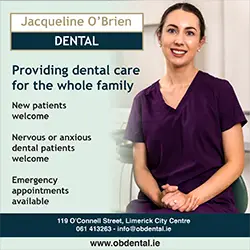 In football Cooraclare have applied to compete at junior B level in addition to senior and junior A while, Lissycasey, St. Breckans, Ennistymon and Clondegad will be fielding a third team at adult level for the first time and they will all compete in the junior B championship. St. Senan's Kilkee will have a second adult team for the first time in a number of years.
Incidentally St. Breckan's won the junior B championship title last season and that group will move up to the junior A grade for 2021
To facilitate these applications special permission has been granted to the clubs involved to have more than the standard five players regraded.
Clubs can have a maximum of five players re-graded from one grade to the next but in recent seasons clubs entering an additional team have been successful in getting permission from the County Board to have more than five. Otherwise clubs in this position would find themselves with a number of players who would not get any game time.
Permission to re-grade more that the regular five only applies where clubs have made application to have a new team in competition.
This decision by Clare GAA has resulted in players postponing retirement plans while, at the other end of the ladder, it has helped players becoming eligible for adult competition for the first time to make the transition from underage to adult level.
These re-grading applications are currently being processed by Clare GAA's competitions control committee (CCC). March 31 was always the deadline for re-grading and isolated player applications but Croke Park granted an extension this year because of the pandemic.