*Photograph: Tom Micks
HAFIZ Usman Ali arrived in Ennis eight years ago as a fresh-faced barber. Having grown his reputation, this week he celebrates opening his third business in the Banner County.
It marked a big week for Hafiz – commonly known as Ali – as he opened the shop in Kilrush on his birthday. "That was the gift for me… hopefully it was a gift!" the 33-year-old laughs.
Ali is known for his professional approach to cutting-edge hairstyles, high-quality work and creating a friendly atmosphere in his barber shops.
Originally from Pakistan, Ali learned and developed his skills in London. "I was working in a restaurant first and then I went into barbering, learning the hard way. In London they are very specific and I spent almost four years as a barber there".
Hafiz moved to Ennis from London eight years ago after being persuaded by his best friend to build a life for himself in the West of Ireland. He instantly found the people of Ennis very welcoming and worked with a local barber on Parnell Street where his popularity grew, and later in the Turnpike. When an opportunity arose to establish his own barber shop on Cornmarket Street almost four years ago, the Pakistani native jumped at the chance.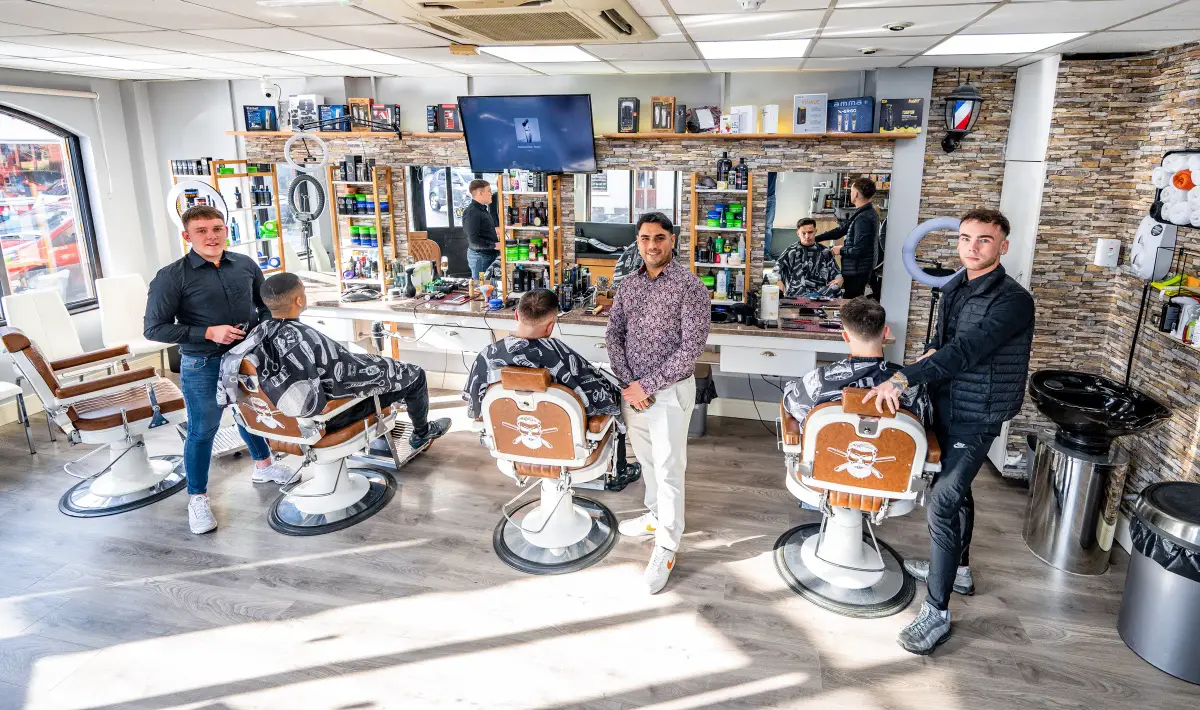 That was in February 2020, just two weeks before the Covid-19 lockdown measures were implemented, so Hafiz would spend the following months renovating the shop before reopening to the public in July of that year.
"We didn't have our first full year in business until 2022 due to the lockdowns, but it's been going well there since. I had a big following from my time on Parnell Street and in the Turnpike and thankfully many of those customers followed me," admits Hafiz.
Having started the business on his own, Barbers Ali in Ennis has grown and Hafiz has since trained in a number of local barbers and continues to employ people locally.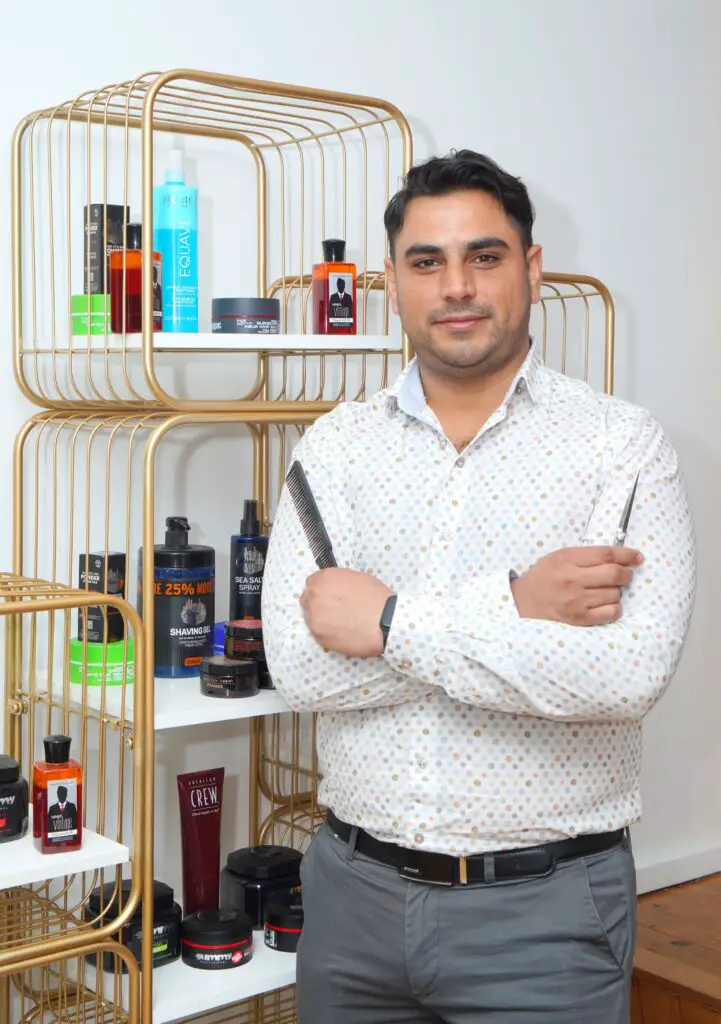 Hafiz admits he never intended on expanding his business beyond Ennis but when the opportunity arose to open a second shop in Shannon Town Centre, the Barber Shop was born which he runs along with his colleague Seán Healy. "I put the four chairs in my shop in Ennis and I never actually thought I'd have the four chairs filled with barbers working, let alone setting up new businesses".
The newly-opened Ali's Barber Shop in Kilrush is situated where One Stop Barbers was previously located, and Hafiz is excited to bring his unique brand of professional barbering to the people of Kilrush and West Clare.
Ali is an expert technician of modern hairstyles including the skin fade – beloved amongst his younger clientele – and Ali notes that the mullet has been making a comeback. However, his client base crosses all age demographics. "My own client base in Ennis are mostly my own age. I became more popular doing beard shaves and beard lines, which I learnt in London. I have mixed clients, I could have 80-year olds who will wait for me and many young clients come in also".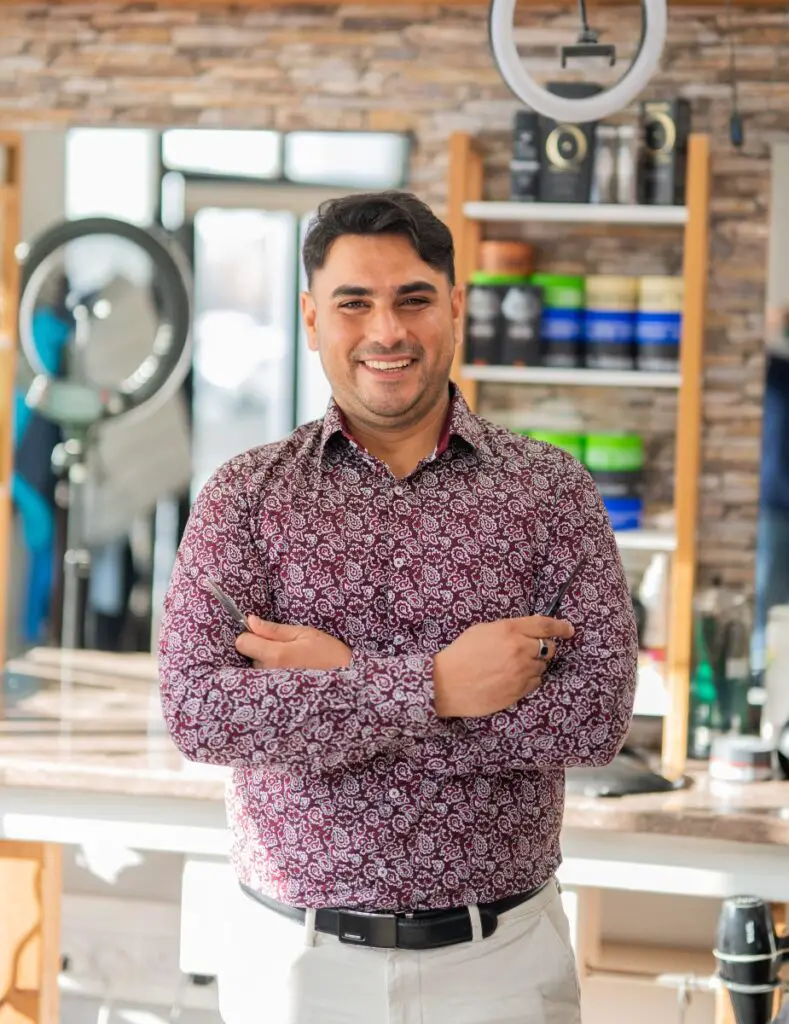 Ali notes that young men are visiting barber shops in unprecedented numbers these days in a bid to maintain their style, something he equates to the social media age. "Men are taking their appearance much more seriously these days. Men like to take more care of themselves, the young lads are going to the gym and many will come into us every two weeks, I also have a good few weekly clients. It's changed a lot".
Ali and his team offer all barbering services including haircuts, hot towel shaves, beard shape-ups, hair threading, highlights and more. Ali notes that he maintains very competitive prices for his customers who have supported him since opening his business. "I am what I am because of them so I try to be affordable for them.
"I want to say thanks to the whole of Clare for giving me so much support in the last few years. That actually means a lot, that's the main reason I'm doing what I'm doing".