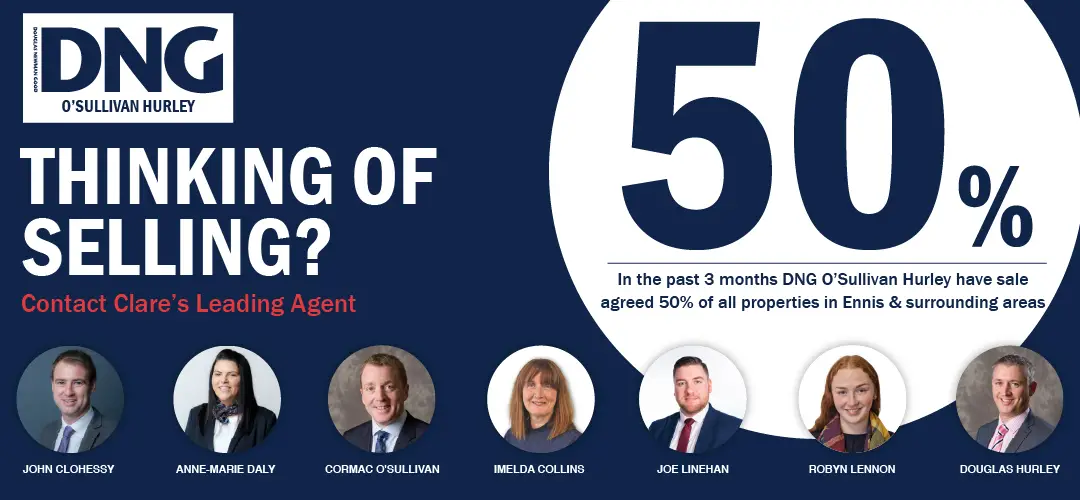 AT THE beginning of May in only his third long distance event, Noel Cusack cycled five hundred miles nonstop in the Joe Barr 500.
Mental toughness doesn't do the feat justice – it took the Clare man just over 42 hours non-stop in the saddle to get to the finish line. A sore bum, for sure, and that's just the beginning.
But Noel's journey from Saturday leisure cyclist to endurance athlete is one that came upon him, in many ways, by surprise. The recent sunshine has prompted several people in Clare to spend more time outdoors enjoying leisurely activities such as running, walking and cycling. But doing this for hours and miles on end can often diminish the appeal, however Noel doesn't fall into that bracket and cycles for hundreds of kilometres at a time regardless of the weather.
He explains how the attraction of long-distance cycling developed. "I started cycling with Clare Crusaders every Saturday morning and started liking doing mileage and gradually liked doing a lot longer mileage, enjoying being out in the fresh air and I just wanted to set a challenge".
In 2016 the Ennis man upped the ante racing around the Isle of Man "basically for four hours do as many laps as you can and I did that two-and-a-half years ago." From that day, Noel admits that he officially caught the bug and began the process of training for longer races.
For each race that Cusack competes in now, a group of friends also cycle behind him for safety purposes but also to provide essential food and water. In preparation for the Donegal event Noel enlisted the help of Joe Barr.
"I did a lot of training for that, five, six or seven hour spins going out with my club and a few of my friends. I travelled most of the counties in Ireland doing a lot of events. I cycled a half trip around Ireland last year which was actually 1,000km and that took me 66 hours, you just have to keep moving forward".
Despite the difficulties and pain of pushing himself for such long distances, the 39-year old finds the exertion quiet relaxing. "This day and age you're always on the go on computers and phones, myself would be the same way. I love switching off and going out. With the race what you'd be worried about is to keep eating and drinking every hour, enjoying the scenery and everything around but it's very good for the brain and the mind to relax."
He continues, "The long hours when you're out for maybe 24 or 40 hours, it can get very draining but you have to toughen it through and enjoy the scenery".
Pushing himself to the limit brings major satisfaction to Noel as he never competed in different sports growing up. "It's a sense of achievement, I never had sports or trained for anything, I never did hurling or soccer. I realised I was okay with the long distance and mentally you have to be very strong through rain or hail to keep going. "Obviously I have a crew behind me, I've three or four friends that bought into it too and they've to follow me".
It's back to Donegal in four weeks' time for the Donegal Atlantic Way Ultra where Noel will cycle 55 kilometres, which he has previously completed in 27 hours. Support from friends, sponsors and supporters help Noel get across the finish line, live trackers are provided for these events and the positive comments are often relayed during the cycle.
For Noel, the little things make a big difference and it all counts. The Proclaimers may have sung about walking five hundred miles but for Noel Cusack, he is content to be the Ennis man cycling five hundred miles.