100 confirmed cases of COVID-19 have emerged in the Traveller community across Clare, Tipperary and Limerick in the past fortnight.
Described as "a very concerning" situation by Pavee Point co-director, Martin Collins major outbreaks have been recorded in the Mid-West and East of Ireland with growing cases being reported.
He confirmed that in the past two weeks, there have been 100 positive cases among members of the Traveller community in Clare, Limerick and Tipperary. Collins said that Pavee Point is working with the HSE and other agencies to develop an "adequate response" to the outbreak.
Speaking this week, Martin outlined, "The Coronavirus does not discriminate and nobody is safe, some communities are more vulnerable than others and Travellers certainly fit into that category because of one very simple fact, even though we as a community only constitute one percent of the entire population but we constitute sixteen percent of the homeless population, Travellers are disproportionately represented in the homeless population.
"We can see the evidence of that with 3,000 individuals in our communities living in sub-standard, primitive halting sites, some of these sites lack the basic essentials such as running water so we have families that can't even comply with the basic requirements of washing their hands".
Martin highlighted that living conditions were "making it much more difficult for Travellers to fight this virus and makes them much more susceptible. If anybody has contracted the virus there is no options in terms of self-isolation and it is something that needs to be addressed".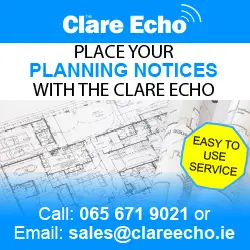 Pavee Point are working alongside local authorities and the Department of Housing to secure funding to purchase caravans to facilitate self-isolation.