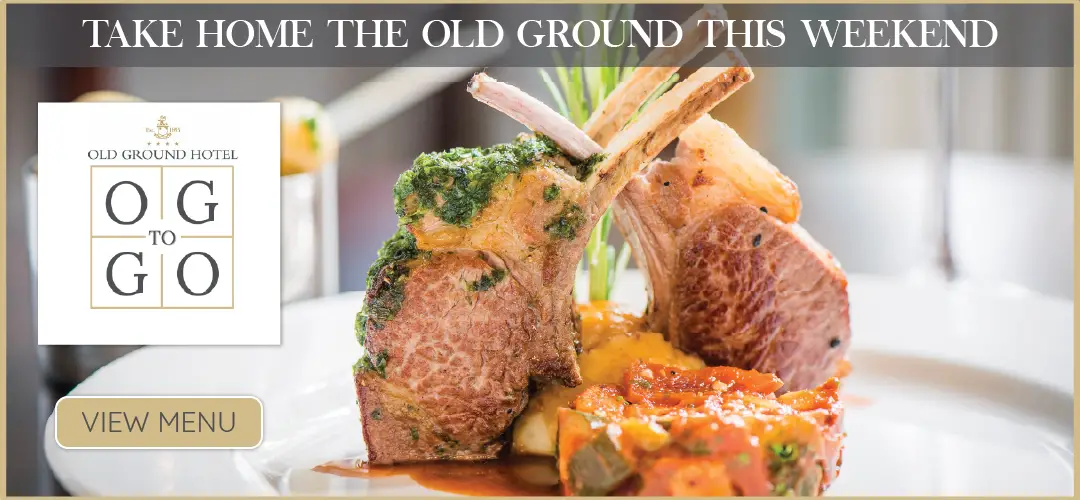 *Mayor of Clare, Cllr Mary Howard & Clare County Council Chief Executive, Pat Dowling. Photograph: Gary Collins
MAKING the decision to shop locally this Christmas could be the difference between a business surviving or failing for the year ahead.
Therein lies the significance of doing your Christmas shopping in Clare, according to senior officials in Clare County Council.
Pat Dowling, Chief Executive of Clare County Council, says he makes no apologies about asking people to shop locally as he believes that if the public makes a "special effort this Christmas" it will help sustain the business community into 2021.
Clare County Council has itself backed a number of campaigns to spread the message including The Clare Echo's Click For Clare campaign and Ennis Chamber of Commerce Clare Gift Card initiative, to name just two. Speaking to The Clare Echo, Mr Dowling said that in a year of huge commercial disruption it is now vitally important that the Council get behind the local business community.
"It's absolutely crucial. At the end of the day, the employment, the jobs, the businesses are the cog that turns the wheel of County Clare. We have to support business in every way possible which is why we're engaging in a proactive campaign of advertising, promotion and social media trying to spread the message to choose Clare. We have a diverse range of local artisan produce that's very suitable for the Christmas market and we want people to buy local and support local businesses. It won't change everything but it will make a significant difference. The small business industry will tell you that the Christmas market is what sustains them often for a large part of the year – now it won't be as good as what it would normally be – but I think if we make a special effort safely, we can help those businesses carry on as they look forward into 2021."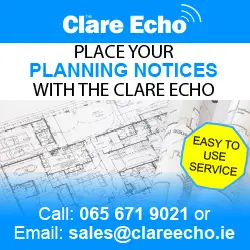 He notes that while Covid-19 has driven a shift in consumer habits to online, the only way to keep Clare people in jobs and businesses alive is to shop locally. "We shouldn't make any apologies for requesting that to be done. I know it can be a good facility to shop online and get goods delivered to your door and that will continue. But let's be balanced in how we do our shopping as well."
The CEO says that he hopes the message being permeated by Clare County Council is being digested by the public. "We have a number of campaigns going with all aspects of the media including yourselves and we're delighted to be cooperating on that basis and also with the Chambers of Commerce and other key stakeholders to get that message out. We would expect people would also do the right thing this Christmas. They do need to satisfy their own shopping needs this Christmas, I know that, their habits may have changed but please, let's not forget that for everybody in County Clare that we have a great county and we want to keep it that way."
Mr Dowling adds that while it will be an unusual Christmas, his enduring message is to enjoy it as much as we can. "Be careful, take care but most important of all have a big smile on your face, be positive and we will have a brighter future next year. It's one Christmas, and we have many many more to come to enjoy the way we're used to enjoying them."
Mayor of County Clare, Cllr Mary Howard (FG), told The Clare Echo that supporting local business goes further than jobs and is an integral element of community prosperity. Ms Howard refers to herself as one of the 'Covid Mayors' and adds that this year more than ever is about local communities.
"It is fundamental this year. You have to shop local this year whether you live in Ennistymon, Scariff, Kilrush, Ennis… Amazon are not going to support the football team, they are not going to pay for the bus to go to matches. But the local hardware shop does or the local supermarket does or the local boutique will send in spot prizes for the school fashion show to raise funds. It's so important that we mind and nurture those and that we have them for Christmas and next Christmas.
"The power to do this is in our hands, every single one of us have a role to play in this. Even if it's just buying your cards, or all of your gifts, please shop local and you might pay a little bit more but the satisfaction of ensuring shops will stay open, people will get wages, they'll stay in work. That's so important, it outweighs the Amazons of this world."