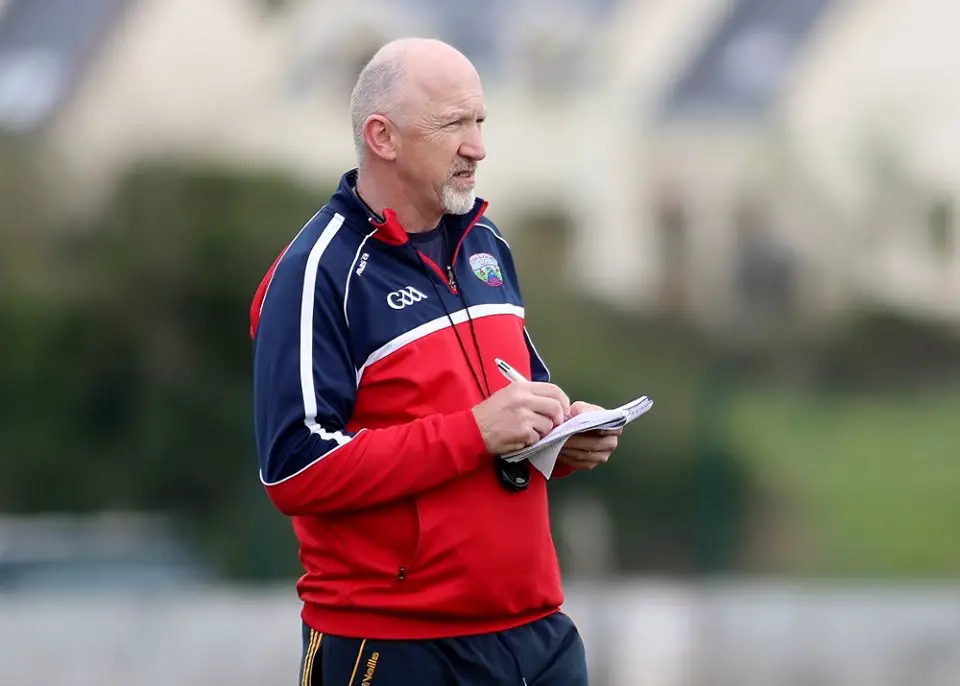 Senior football is where it is at and the present is the ideal time for an emerging Corofin side to return to the grade if they perform on the big day.
That's the view of Corofin manager Colm Clancy as he puts the finishing touches to plans for this Saturday's intermediate football final.
A key member of Clare's 1992 Munster championship winning team, Colm is joined in the Corofin backroom team by Pat Curtis, Geoff O'Sullivan and Peadar O'Brien.
Senior championship quarter finalists two years ago, Corofin were relegated last year and all involved are keen to make a quick return to the top division.
There is concern about the fitness of key forward Gearoid Cahill who picked up a hamstring injury twenty minutes into their semi-final win over Kildysart. "We won't know until later this week whether or not he has a chance of playing a part", the manager explained.
At the time of writing there was concern about the availability of Gearoid's younger brother Diarmuid and Conor Leen. They are both key members of the Corofin/Ruan minor hurling team which has qualified for the Minor A final, a game that is provisionally listed for this weekend. "We would love to have both Diarmuid and Conor as both are key members of the squad".
The manager acknowledged, "there is a lot of serious work being done at underage level in the club. We are trying to work on that and achieve what they are potentially capable of".
Being a dual club "has its challenges but it has its benefits also. It's great for young lads to be able to compete for both. It has challenges regards training and managing players to make sure they don't get an overload. Generally people are understanding".
This year, "Covid presented its own problems, not knowing at the start what way it was going to go. The shorter season is a plus, lads can focus more and set minds on goals. A longer season drags out".
"Having lads around this year is a boost, every player is a boost, you need other players driving lads on. One would hope to have 25 pushing and improving each year and making a step up. It was good for the bond. That's what a club is about, training hard and feeling good".
Clancy who managed St Josephs Doora/Barefield in recent seasons is well aware what their final opponents will bring to the table. "They are a good club, good lads. Usually when one is with your own club and looking at others you don't realise what they have. Doora/Barefield have good players, a lot have played for the county. They are always confident and capable and will provide a tough challenge".