*Orlaith Ahern, Cian O'Connor, Roux Gannon, Clodagh Chaplin, Katie McCann, Davin Dalton. Photograph: Eugene McCafferty
St. Patrick's Comprehensive School in Shannon have launched a new initiative which uses digital technology to allow nursing home residents to experience activities like walking, cooking and playing with pets again.
COMPanionship looks to make a difference in the local community and boost the morale of older people cocooning within the area. The project started with TY students, fusing together with the LCA's and photography club run by teacher Jacquie Murphy. On the lookout for a submission to the Digital Champion Project with her TY students, Jacquie explains that the project came together seamlessly after Love Shannon got in touch.
Linking up with Carrigoran House, the students wanted to deliver something special for close to one-hundred residents this Christmas. "We had the idea that the digital media class would take care of the website. The TY's and LCA's would look after the crafting. Then the photography club produced images of the local area. We thought this would work really well for the website," Jacquie states.
She adds: "We have a real mixed bag of videos. Originally, we had thought that we would take videos of the local area like the Town Park. We have some videos of people reading poems and others reading short stories As Gaeilge. We have videos of local points as well as some filmed down by the sea, at Lahinch. My own sister in-law is a zookeeper in Dublin Zoo. She has sent in videos of elephants and we have lots more of going for walks with pets. The idea here is to cheer somebody up, who might be missing this."
Jacquie says that reliving such activities virtually through the COMPanionship website means a lot for the residents of Carrigoran. Many of them can take a stroll through the never-before-seen Town Park, having taken up residence before the local facility was constructed. The videos filmed by students do not feature people in them, so that residents can, "Imagine that it's them walking along with their loved ones".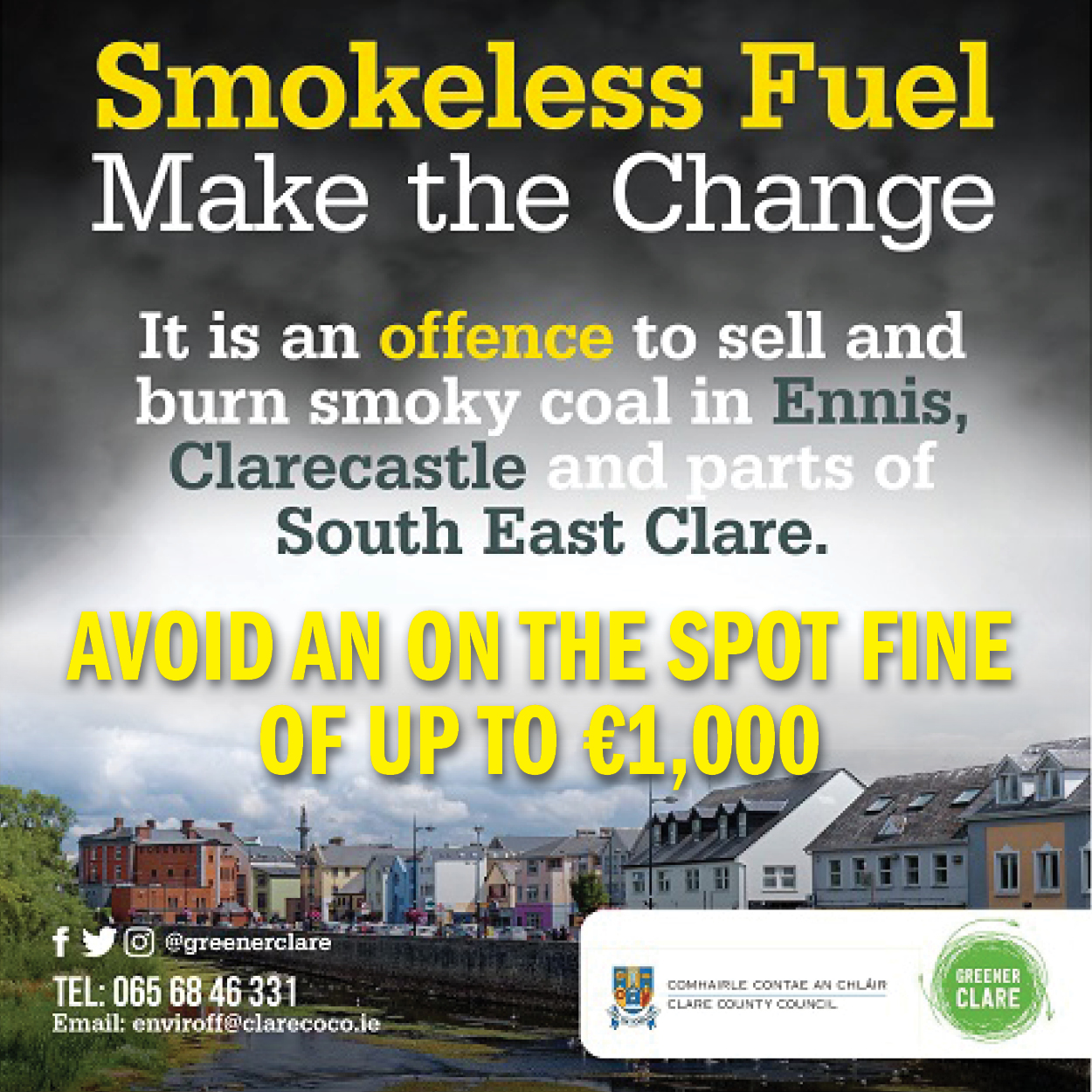 Each year, students from St. Patrick's Comprehensive follow tradition by choir singing at Carrigoran. This year, due to Covid-19, the event has been cancelled. In response to the good will of the students, residents came together to send a personal thank you message, where they were filmed together singing a Merry Christmas song, Jacquie informs.
"This means a lot to the residents. The work is being done by young people that have so many other things that they could be doing, and they are out there in their spare time, helping them. They are taking photos and videos, making them feel like they have a real connection. It's important that we are trying to connect generations. We hope that as the project goes on, that the residents will tell their own stories. This way we will have both generations contributing to it".
Jacquie hopes that once the website has enough content, that a link can be made with a local company to produce a DVD version, for those elderly residents that may be less tech savvy. Adding to this, Jacquie feels that the project could be an important model for other schools around the nation and could be rolled out in other communities outside of Clare. She states, "It would be lovely if it was a standard that it could be used by other schools or organisations. It would be lovely to see it go further than simply a small school in Co Clare."