*Ballybeg Woods. Photograph: John Mangan
Increased levels of activity on a daily basis at an Ennis amenity has led to requests for further works and signage in its vicinity.
Mayor of Ennis, Cllr Paul Murphy (FG) tabled a proposal before a recent sitting of the Ennis Municipal District seeking more focus on Ballybeg Woods to introduce further improvements.
"During these COVID-19 times as the general public are maximising all of our public spaces and amenities," he outlined.
Murphy requested a short-term tidying of overgrowth in the public car-park to maximise space available, advisory signage at the entrance to encourage greater use of the car-park, to fix the damaged picnic bench and widening of the pedestrian entrance to facilitate wheelchairs and buggies.
Senior engineer, Eamon O'Dea stated that levels of weekend activity at Ballybeg Woods "significantly increased" in the midst of COVID-19 lockdowns. Repairs to the picnic table would be completed, he confirmed. "In regard to the number of vehicles parking adjacent to the entrance, the Ballybeg Woods can be accessed by use of the walkway or cycleway provided on the Kilrush Road from Ennis or alternatively from the Rocky Road," he added.
Cllr Murphy questioned if the public were aware a car-park existed as he stressed the need for works to be completed particularly increased signage. "It is a fantastic amenity, it is on a lower scale to Lees Rd but it is more natural, Lees Rd is a developed amenity but Ballybeg is forestry".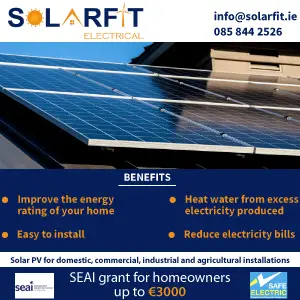 Use of footpaths as opposed to the car-park was previously highlighted in the Chamber by Cllr Clare Colleran Molloy (FF). "People with young families cannot get access with buggies," she highlighted. "I don't think the signage is clear enough. It has been so busy," the former Mayor of Clare added.
A potential extension of the car-park was suggested by Cllr Pat Daly (FF), "The activity there on a daily basis is very busy, particularly on weekends". He added, "The walking routes are very popular for the people of the Ennis area".